Maine Real Estate License Requirements
How To Get Your Real Estate License In Maine
Do you want to become a real estate agent and get your Maine Real Estate License? Colibri Real Estate has taught thousands of aspiring real estate agents in Maine, and we make it easy for you to get up to speed on the Maine real estate license requirements.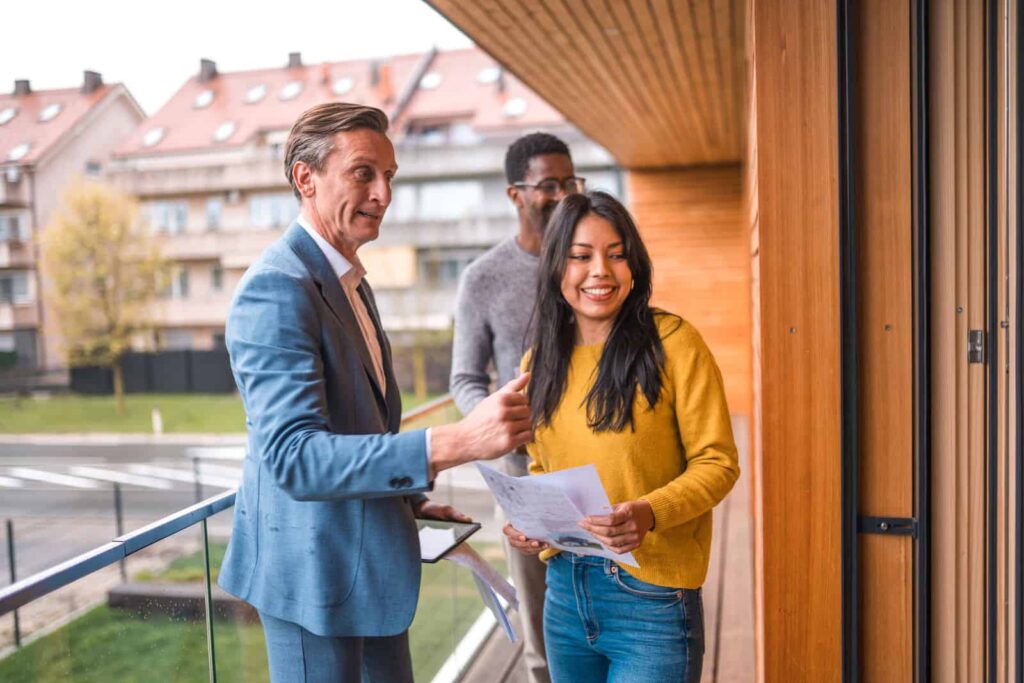 Salesperson Pre-Licensing
How To Get Your Real Estate Salesperson License In Maine
Arizona state-required pre-licensing course: 55 hours
Colibri Real Estate Alabama Course Hours Offered: 55 hours
---
Steps:
Step 1. Meet Maine real estate license requirements as outlined by the Maine Real Estate Commission:
Be at least eighteen (18) years of age at the time of application for the license.
Have a high school diploma or its equivalent.
Step 2. Complete an approved 55 hours of Maine real estate pre-licensing education.
Step 3. Complete the sales agent course with a minimum final grade of 75%.
Step 4. Pass the sales agent licensing examination, administered by Pearson VUE, with a minimum final grade of 75% within one year of passing the sales agent course.
Step 5. Apply for your Maine sales agent license and required background check.
IMPORTANT NOTE: Application for the sales agent license must be made within one (1) year of passing the licensing examination.
How long does it take to get a Maine real estate license?
It varies depending on: the pace at which you complete your pre-licensing education and pass your licensing examination; the time it takes you to complete the application process; and application processing times. The entire process typically takes between 3 to 6 months.
Remember that you must apply for your sales agent license within one (1) year of passing your licensing examination.
What kind of information will I learn to help me get a real estate license in Maine?
All Colibri Real Estate courses are approved by the Maine Real Estate Commission. Once completed, you are eligible to sit for the Maine Real Estate License Exam.
Per Colibri Real Estate policy, the 55-hour pre-licensing coursework for sales agents must be completed within six (6) months of the start date. The start date for distance education courses is the date the course material is first accessed; the end date is when all required documentation is submitted to the provider. Applicants must complete a required 55-hour Maine Real Estate pre-licensing course, which includes instruction in real estate law, types of interest and ownership in real estate, home ownership, legal descriptions, titles, liens, taxes, encumbrances, appraisal, finance, closings, and professional code of ethics.
How do I take the Maine Sales Agent licensing examination?
The Maine sales agent exam is administered through Pearson VUE. The test is divided into two parts: a nationally based general practice section and a Maine-specific section.
The state requires that you achieve a score of 75% or higher to pass. Colibri Real Estate will help you prepare for the Maine real estate licensing exam. You will learn at your own pace and get tools to set you up for success in your future career. Pass the Maine real estate license exam the first time, or we'll reimburse the cost of your pre-licensing package or the exclusive exam prep package you purchased.
The sales agent examination must be passed within twelve (12) months of the end date of the appropriate pre-licensing course. If you miss the deadline, you must re-take the course.
How do I submit my Maine Sales Agent application?
Maine prefers sales agents to submit their applications online via their Regulatory Licensing & Permitting portal. You will need to include your original examination results, certificate of course completion, background check, and non-refundable licensing fee.
Does Maine offer reciprocity?
Yes, Maine offers full reciprocity with all other states. To receive reciprocity, you must pass a background check and the state portion of the Maine real estate exam to get your license in Maine.
Maine Professional & Financial Regulation
Address: 35 State House Station, Augusta, Maine 04333-0035
Phone: (207) 624-8603
Fax: (207) 624-8637
Website: https://www.maine.gov/pfr/professionallicensing/professions/real_estate/index.html
Good to Know
The information provided is a summary of the minimum requirements set forth by the Maine Real Estate Commission. For a more detailed requirements breakdown, please see the board's site.
If you hold Real Estate licenses in multiple states, please make sure to check each state's requirements.
Note: This license renewal information is provided as a convenience only and is subject to change at any time. It's ultimately the responsibility of the licensee to be sure that he or she is meeting all requirements for each license and corresponding renewal period.