Iowa Real Estate License Requirements
How To Get Your Real Estate License In Iowa
Whether you're exploring a new career or preparing for another year of market success, get the education you need from a reliable, established real estate school. With Colibri Real Estate, expect an education partner for life — and nothing less. We're here to guide you, no matter what part of the path you're on. Learn more about Iowa's real estate license requirements.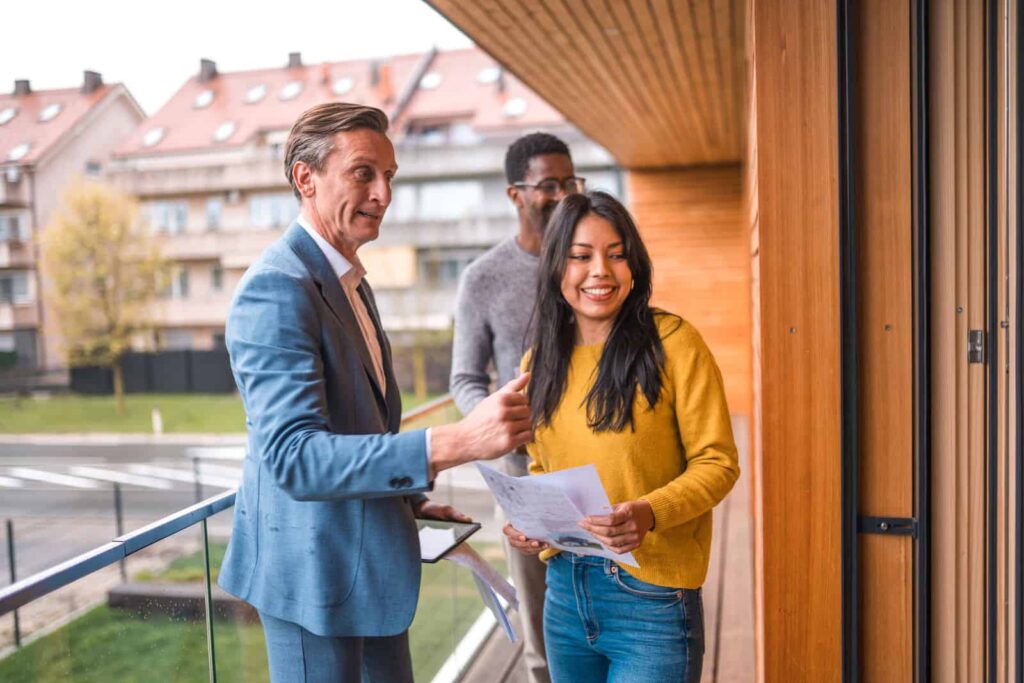 Salesperson Pre-Licensing
How To Get Your Real Estate Salesperson License In Iowa
Iowa State Required Pre-licensing Hours: 96 hours
Colibri Real Estate Iowa Course Hours Offered: 60 hours
---
Step 1. Meet Iowa real estate license requirements as outlined on the Iowa Real Estate Commission website:
Step 2. Complete the approved 60-hour Iowa real estate pre-license course.
Step 3. Submit request for a criminal background check.
Step 4. Pass the real estate licensing examination by earning a score of 70% or higher.
Step 5. Complete the three required 12-hour classroom courses (a total of 36 hours) with an approved provider.
NOTE: Colibri Real Estate does not currently offer classroom courses.
Step 6. Obtain sponsorship from a licensed Iowa broker.
Step 7. Obtain Errors & Omissions insurance.
Step 8. Submit the Iowa real estate salesperson's application.
How long does it take to get an Iowa real estate license?
It varies per person on how long it takes to get an Iowa real estate license depending on the pace in which you complete the 96 hours of pre-licensing coursework and pass your licensing examination, the time it takes you to complete the application process and find a sponsoring broker, and application and background check processing times.
What kind of information will I learn to help me get a real estate license in Iowa?
All Colibri Real Estate Courses are approved by the Iowa Real Estate Commission. Once completed, you are eligible to sit for the Iowa Real Estate License Exam. Colibri Real Estate' 60-hour course will take you through all the subjects mandated by the Iowa Real Estate Commission, and includes instruction in real estate law, types of interest and ownership in real estate, home ownership, legal descriptions, titles, liens, taxes, encumbrances, listing advertising, appraisal, finance, closings, and professional code of ethics.
Per Colibri Real Estate policy, the 60-hour pre-license coursework for salespersons must be completed within six (6) months of the enrollment date. The start date for distance education courses is the date the course material is first accessed and the end date is when all required documentation is submitted to the provider. In addition to passing the 60-hour pre-license course, you are required to complete 36 hours of courses in a classroom:
12 hours of a Buying Practices course
12 hours of a Listing Practices course
12 hours of a Developing Professionalism and Ethical Practices course
You may take the education (the 60-hour pre-license course and the three 12-hour classroom courses) in any order. Completion of all the education must be less than one (1) year old at the time the Commission receives your completed application.
NOTE: Colibri Real Estate does not offer classroom courses at this time.
VIEW COURSES AND PACKAGES
How do I complete the criminal background check?
A criminal background check is required by Iowa law of all real estate licensee applicants. All applicants and/or licensees will need to create a DataPro account on the Iowa Professional Licensing Bureau website, also known as My Iowa PLB. You'll need to submit a request for a fingerprint packet electronically through the application named "General – Background Packet Request." There is no fee for the packet. The fee to be submitted to the Iowa Real Estate Commission with the completed fingerprint card and waiver form is $51.00. The average turnaround time for processing once the Commission has received the fingerprint card, waiver form, and fee is 3-6 weeks. Criminal history backgrounds are valid for 210 calendar days.
How do I apply for and take the Iowa Salesperson licensing examination?
Both the state and national portions of the salesperson licensing examination administered by PSI must be passed with a score of 70% or higher. To be eligible for the exam, you must have already completed the 60-hour pre-license course. You must have completed the course less than one (1) year before taking and passing the salesperson licensing examination and also less than one (1) year from submitting your completed application to the Commission. Exam results are valid until the last working day of the sixth month following the exam pass date (for example, a test passed on any day in January is valid until June 30 of that same year).
How do I submit my Iowa Salesperson application?
Before obtaining an active license, you must have a current Errors & Omissions Insurance policy in place. To learn more about obtaining your Errors & Omissions Insurance policy, click here. All applicants must be sponsored by a licensed Iowa broker and you must provide the information of your employing broker on your electronic license application. Learn more about finding a sponsoring broker.
Applicants must apply for licensure within twelve (12) months of completing the 60-hour pre-licensing course, salesperson licensing exam, and 36 hours of classroom courses. All applications will need to be submitted electronically through your "My Iowa PLB" account. In addition to the application, you're required to include the following with your application:
Certificate of completion for your 60-hour pre-licensing course
Evidence of successful completion of the 36-hour classroom courses
Proof of Errors & Omissions Insurance
Information of sponsoring broker
Does Iowa offer reciprocity?
Iowa has agreements with the following states:
Arkansas
Georgia
Louisiana
Massachusetts
Minnesota
Mississippi
North Dakota
Reciprocal applicants must provide the following items along with their Iowa license application:
Submit a state and national criminal history background check through the Iowa Real Estate Commission.
Contact your state licensing agency to request a certificate of license history (letter of good standing). The certificate of license history must be less than 6 months old and must include the method of licensure (exam, reciprocity, other, etc.) and what real estate company holds your license.
Proof of current E & O insurance for Iowa.
Regulatory Notes:
Obtaining Certificate of Course Completion: Upon completion of the course, Colibri Real Estate will provide you an electronic certificate of completion in your account dashboard. You may need to submit your certificate of completion with your license request, please refer to your license application to determine if this is necessary. Course completion dates are recorded using Central Standard Time, therefore that will be the time reflected on your certificate.
Iowa Real Estate Commission
Website: https://plb.iowa.gov/board/real-estate-sales-brokers
Phone: 515-725-9022
Fax: 515-725-9032
Address: 200 East Grand Ave. Ste 350 Des Moines, IA 50309
Read More
Good to Know
The information provided is a summary of the minimum requirements set forth by the Iowa Real Estate Commission. For a more detailed requirements breakdown, please see the board's site.
If you hold Real Estate licenses in multiple states, please make sure to check each state's requirements.
Note: This license renewal information is provided as a convenience only and is subject to change at any time. It's ultimately the responsibility of the licensee to be sure that he or she is meeting all requirements for each license and corresponding renewal period.