Illinois Real Estate License Requirements
How To Get Your Real Estate License In Illinois
Whether you're exploring a new career or preparing for another year of market success, get the education you need from a reliable, established real estate school. With Colibri Real Estate, expect an education partner for life — and nothing less. We're here to guide you, no matter what part of the path you're on. Learn more about Illinois' real estate license requirements.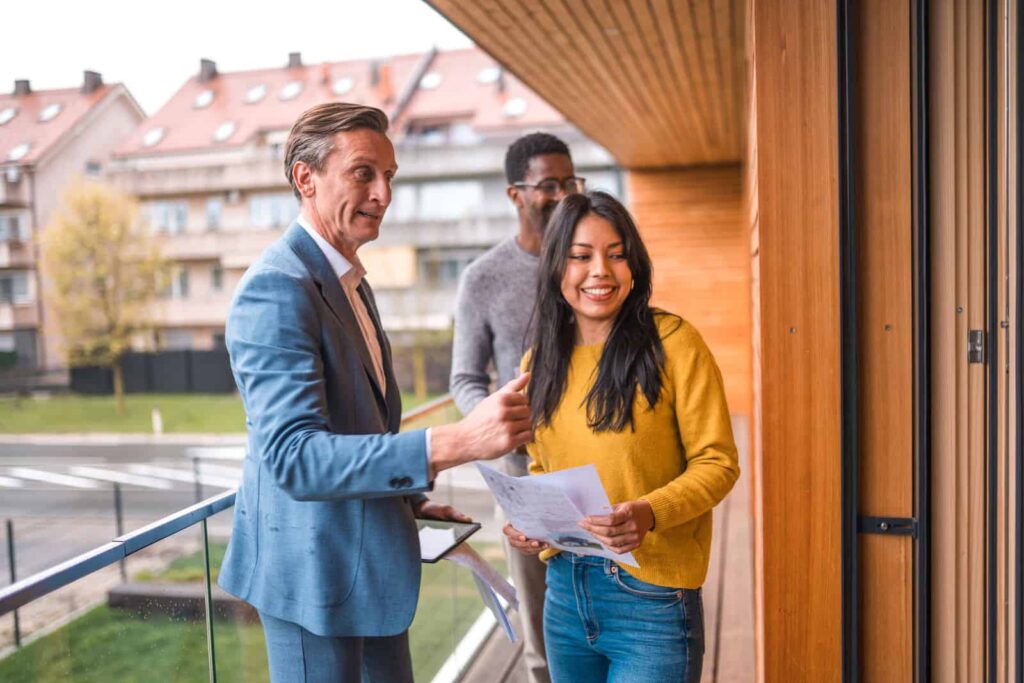 How To Get Your Real Estate Broker License In Illinois
Illinois State Required Pre-licensing Hours: 75 hours
Colibri Real Estate Illinois Course Hours Offered: 75 hours
---
Step 1. Meet Illinois real estate license requirements as outlined by the Illinois Department of Financial & Professional Regulation-Division of Real Estate:
Be at least 18 years old
Have a high school diploma or GED
Step 2. Complete the required 75-hour Illinois real estate pre-license course.
Step 3. Pass the real estate licensing examination by earning a scaled score of 75% or higher.
Step 4. Submit the Illinois Broker license application.
Step 5. Complete 45 hours of broker post-license education.
How long does it take to get an Illinois real estate license?
It varies per person on how long it takes to get a Illinois real estate license depending on the pace in which you complete the 75 hours of pre-licensing coursework and pass your licensing examination, the time it takes you to complete the application process and find a sponsoring broker, and application processing times.
What kind of information will I learn to help me get a real estate license in Illinois?
All Colibri Real Estate Courses are approved by the Illinois Department of Financial & Professional Regulation-Division of Real Estate. Once completed, you are eligible to sit for the Illinois Real Estate License Exam.
Per Colibri Real Estate policy, the 75-hour pre-license coursework for brokers must be completed within six (6) months of the start date. The start date for distance education courses is the date the course material is first accessed and the end date is when all required documentation is submitted to the provider. The 75 hours of pre-licensing education consists of 60 hours in Broker Pre-License Topics and 15 hours in Broker Pre-License Applied Real Estate Principles.
VIEW COURSES AND PACKAGES
How do I apply for and take the Illinois Broker licensing examination?
Illinois students must register with PSI/AMP as a student prior to course completion, and course completion information must be received electronically from the school to complete the examination registration process. Register at https://candidate.psiexams.com/ so the school may electronically submit your course completion(s). The broker examinations must be taken through PSI and passed within four (4) years of the end date of the appropriate pre-license course. If you miss the deadline, you must retake the course. Students will not be able to schedule the state exam until the school electronically submits verification of course completion to PSI.
How do I submit my Illinois Broker application?
Illinois brokers must work under the sponsorship and supervision of a managing broker, so you will need to ask a managing broker to sponsor your license before you submit your broker application. Learn more about how to find a sponsoring broker. Along with proof of pre-licensing course completion, a passing score on the licensing exam, and sponsorship from an Illinois managing broker, you must submit your license application and fee to the Illinois Department of Financial and Professional Regulation (IDFPR).
Does Illinois require post-licensing education?
New licensees are required to complete 45 hours of post education which includes a 1 hour course in Sexual Harassment Prevention Training prior to renewing their license. The 45 hours of post-licensing education consist of Broker Post License Transactional Issues (15 hours), Broker Post License Risk Management/Discipline (15 hours), and Broker Post License Applied Broker Principles (15 hours). Learn more about Colibri Real Estate's 45-hour Illinois Broker post-license education.
Enroll in Colibri Real Estate's Illinois 45-hour post-license course today!
VIEW POST-LICENSE EDUCATION
Does Illinois offer reciprocity?
Illinois has agreements with the following states:
Colorado
Connecticut
Florida
Georgia
Indiana
Iowa
Kentucky
Nebraska
Wisconsin
Reciprocal broker applicants must meet the following requirements:
Be at least 18 years old; and
Hold an active broker's license, or equivalent by examination in a state that has a reciprocal agreement with the Department of Financial and Professional Regulation.
Provide certification from each state of licensure.
Candidates applying for licensure on the basis of reciprocity need only take the Illinois State Supplemental examination.
Regulatory Notes:
Obtaining Certificate of Course Completion: Real estate course completions are reported to PSI. Upon completion of the course, Colibri Real Estate will provide you an electronic certificate of completion in your account dashboard. You may need to submit your certificate of completion with your license request, please refer to your license application to determine if this is necessary. Course completion dates are recorded using Central Standard Time, therefore that will be the time reflected on your certificate.
Roster: Rosters are submitted electronically every business day. Your course completion is reported in 1-2 business days after passing the course final exam.
Roster Sent: Every 1 days
Illinois Department of Financial & Professional Regulation-Division of Real Estate
Website: https://idfpr.illinois.gov/DRE.asp
Phone: 217-782-3414 or 888-473-4858
Fax: 217-782-7645
Address: Springfield Office – 320 West Washington St, Springfield, IL 62786
Chicago Office – 100 West Randolph, 9th Floor, Chicago, IL 60601
Illinois License Lookup Website
Read More
Good to Know
The information provided is a summary of the minimum requirements set forth by the Illinois Real Estate Commission. For a more detailed requirements breakdown, please see the board's site.
If you hold Real Estate licenses in multiple states, please make sure to check each state's requirements.
Note: This license renewal information is provided as a convenience only and is subject to change at any time. It's ultimately the responsibility of the licensee to be sure that he or she is meeting all requirements for each license and corresponding renewal period.