Hawaii Real Estate License Requirements
How To Get Your Real Estate License In Hawaii
Do you want to become a real estate agent and get your Hawaii Real Estate License? Colibri Real Estate has taught thousands of aspiring real estate agents in Hawaii, and we make it easy for you to get up to speed on the Hawaii real estate license requirements.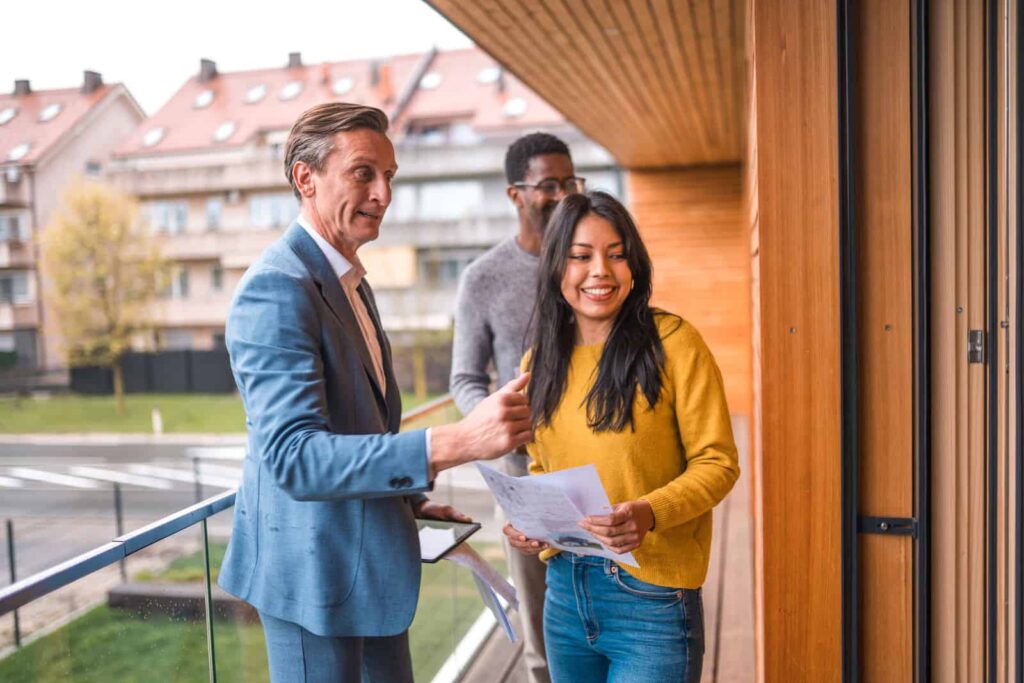 Salesperson Pre-Licensing
How To Get Your Real Estate Salesperson License In Hawaii
Hawaii State Required Pre-licensing Hours: 60 hours
Colibri Real Estate Hawaii Course Hours Offered: 60 hours
---
Step 1. Meet Hawaii real estate license requirements as outlined by the Hawaii Real Estate Commission:
Be at least eighteen (18) years of age.
Have a high school diploma or its equivalent.
Be a United States citizen, a United States national, or an alien authorized to work in the United States.
Possess a reputation for or record of competency, honesty, truthfulness, financial integrity and fair dealing.
Step 2. Complete an approved 60 hours of Hawaii real estate pre-license education.
Step 3. Successfully pass the Salesperson licensing examination by achieving a score of 70% or higher.
Step 4. Obtain sponsorship from a licensed Hawaii real estate broker.
Step 5. Apply for your Hawaii Salesperson license.
How long does it take to get a Hawaii real estate license?
It varies per person on how long it takes to get a Hawaii real estate license depending on the pace in which you complete your pre-licensing education, pass your licensing examination, the time it takes you to find a sponsoring broker and complete the application process, and application processing times.
What kind of information will I learn to help me get a real estate license in Hawaii?
All Colibri Real Estate courses are approved by the Hawaii Real Estate Commission. Once completed, you are eligible to sit for the Hawaii Real Estate License Exam.
Per Colibri Real Estate policy, the 60-hour pre-license coursework for salespersons must be completed within six (6) months of the start date. The start date for distance education courses is the date the course material is first accessed and the end date is when all required documentation is submitted to the provider. Applicants must complete a required 60-hour Hawaii Real Estate Pre-licensing course, which includes instruction in real estate law, types of interest and ownership in real estate, home ownership, legal descriptions, titles, liens, taxes, encumbrances, appraisal, finance, closings, and professional code of ethics. As per Hawaii State, school completion certificates are valid two (2) years from the date of issuance.
VIEW COURSES AND PACKAGES
How do I take the Hawaii Salesperson licensing examination?
The Hawaii Salesperson state examination is offered through PSI. Schedule exam reservation by calling PSI Services, LLC at (855) 579-4640 or make a reservation online or by fax at (702) 932-2666. Candidates will receive a Confirmation Number.
The examination is divided into two (2) sections: uniform (general) and state. Candidates who pass one section of the examination but fail the other section need retake only the failed section, as long as the candidate retakes the failed section within two (2) years of the date of the first passed section and the candidate has an unexpired Hawaii School Completion Certificate or Prelicensing Education Equivalency Certificate for Real Estate License Exam (See reciprocity qualifications below.)
Candidates who have not passed both sections of the examination within two (2) years of the first passed section must retake both sections.
How do I submit my Hawaii Salesperson application?
Applications for license are distributed at the test site to candidates who pass the examination. Completed applications for both the salesperson and broker licenses must be received by the Commission within two (2) years of the last examination date. Applicants who submit applications after two (2) years shall be deemed unsuccessful candidates and must retake the examination. The following items must accompany each application for license:
Payment in the amount indicated on the score report.
The original "School Completion Certificate," or original "Prelicensing Education Equivalency Certificate for Real Estate License Exam" and, if applicable, "Equivalency to Uniform Section of Examination Certificate" (See reciprocity qualifications below.)
Documentation as stated on the score report.
Applicants with prior convictions, disciplinary actions or complaints/charges by a licensing agency of any state or jurisdiction (regardless of outcome), pending lawsuits, unpaid judgments, outstanding tax obligations or any other type of involuntary liens, will be required to submit additional information including official documents regarding the action, conviction, lawsuit, outstanding tax obligations, liens, statements on the circumstances which led to the action, experience and education in the intervening time, statements from employers and business associates since the action, and proof of payments and/or payment plan.
To be licensed on active status, the applicant must be employed or associated with a current and active Hawaii licensed real estate brokerage firm or sole proprietor. Learn more about finding a sponsoring broker here.
Does Hawaii offer reciprocity?
Hawaii is not reciprocal with any other state, however, a salesperson who has held a current license that was active within one (1) year immediately prior to the date of application as a salesperson or broker in another state with similar or superior pre-licensing education requirements as determined by the Commission may qualify for an equivalency to the pre-license education requirement. An application for "Prelicensing Education Equivalency – Real Estate," must be submitted on the form provided by the Commission, with supporting documents and a nonrefundable fee, prior to applying for examination.
Applicants for license who have a current real estate license in another state and have passed the uniform portion of the state's licensing examination for the equivalent level of license may obtain an equivalency to the uniform section of the Hawaii licensing examination. If granted, the equivalency permits the applicant to take the state section only of the Hawaii real estate licensing exam, subject to the applicant having a valid Hawaii School Completion Certificate or Prelicensing Education Equivalency Certificate. To do this, complete the "Application for Equivalency to the Uniform Section of the Hawaii Real Estate Licensing Examination," submit the application fee and completed "Verification of License." Refer to the information sheet on the application form for further instructions. The original certificate of equivalency to the uniform section of examination must be presented at the exam site, and after the applicant passes the examination, submitted with the application for real estate license. Certificates are valid for two (2) years from the date of issuance.
Regulatory Notes:
Obtaining Certificate of Course Completion: Upon completion of the course, Colibri Real Estate will provide you an electronic certificate of completion in your account dashboard. Course completion dates are recorded using Central Standard Time, therefore that will be the time reflected on your certificate.
Roster Process: Within 10 days of successful completion of the prelicense course, applicants will receive a link via email from the school to the School Completion Certificate. Course completion information is posted directly to the student's MyPVL account through the Real Estate Branch website within 10 days of course completion.
Roster Sent: Every 7 days
Hawaii Real Estate Commission
Website: https://cca.hawaii.gov/reb/
Phone: (808) 586-2643
Fax: (808) 586-2650
Address: P.O. Box 3469 Honolulu, HI 96801
Read More
Good to Know
The information provided is a summary of the minimum requirements set forth by the Hawaii Real Estate Commission. For a more detailed requirements breakdown, please see the board's site.
If you hold Real Estate licenses in multiple states, please make sure to check each state's requirements.
Note: This license renewal information is provided as a convenience only and is subject to change at any time. It's ultimately the responsibility of the licensee to be sure that he or she is meeting all requirements for each license and corresponding renewal period.