Arkansas Real Estate License Requirements
How To Get Your Real Estate License In Arkansas
Whether you're exploring a new career or preparing for another year of market success, get the education you need from a reliable, established real estate school. With Colibri Real Estate, expect an education partner for life — and nothing less. We're here to guide you, no matter what part of the path you're on. Learn more about Arkansas's real estate license requirements.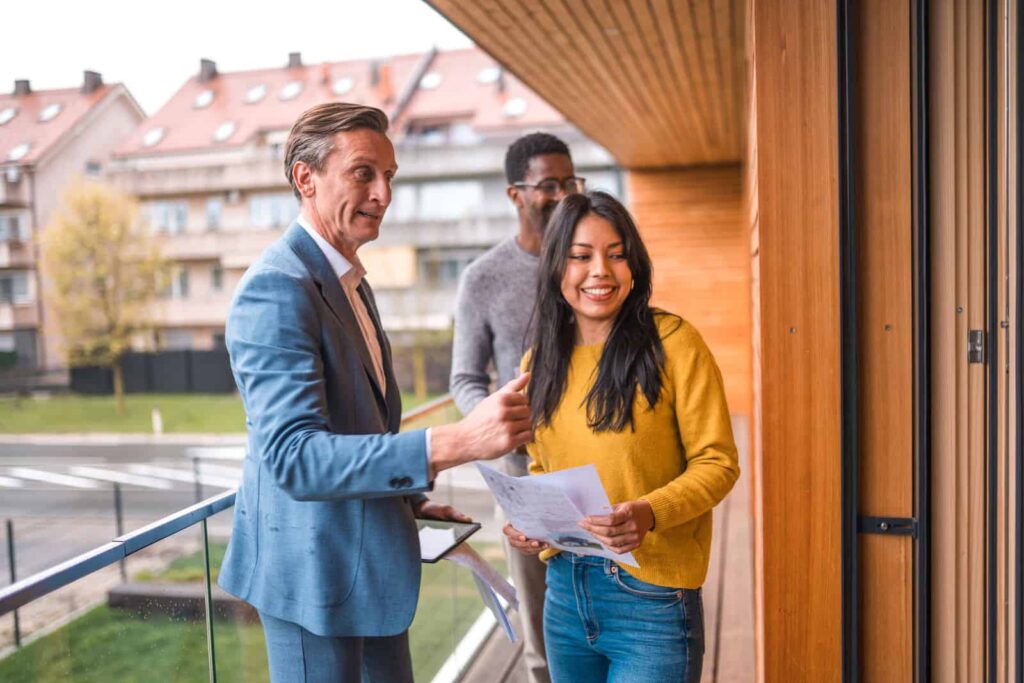 Salesperson Pre-Licensing
How To Get Your Real Estate Salesperson License In Arkansas
Arkansas State Required Pre-licensing Hours: 60 hours
Colibri Real Estate Arkansas Course Hours Offered: 60 hours
---
Step 1. Meet Arkansas real estate license requirements as outlined on the Arkansas Real Estate Commission website:
Step 2. Complete the required 60-hour pre-license course.
Step 3. Submit your application for an Arkansas real estate license.
Step 4. Pass the Arkansas real estate licensing examination by earning a score of 70% or higher. Must have a Certificate of Eligibility for Examination from the Arkansas Real Estate Commission to register for the exam.
Step 5. Complete a background check.
Step 6. Complete required 18 hours of post-license education.
NOTE: AREC allows you to submit your application prior to completing your pre-license course, but AREC will only issue the Certificate of Eligibility for Examination after both the application and the education certificate are received.
How long does it take to get an Arkansas real estate license?
It varies per person on how long it takes to get an Arkansas real estate license depending on the pace in which you complete the 60 hours of pre-licensing courses and pass your licensing examination, the time it takes you to complete the application process and post-license course, and application and background check processing times. On average, the requirements can be completed within a few months.
What kind of information will I learn to help me get a real estate license in Arkansas?
All Colibri Real Estate Courses are approved by the Arkansas Real Estate Commission. Once completed, you are eligible to sit for the Arkansas Real Estate License Exam.
Per Colibri Real Estate policy, the 60-hour pre-license coursework for salespersons must be completed within six (6) months of the start date. The start date for distance education courses is the date the course material is first accessed and the end date is when all required documentation is submitted to the provider. The state requires that the 60-hour pre-license course for salespersons contain thirty (30) hours in the basic principles of real estate.
VIEW COURSES AND PACKAGES
How do I apply for and take the Arkansas Salesperson licensing examination?
Applicants that have provided all requirements of Regulation 4.1, may sit for the real estate examination, provided that a state and federal criminal background check, as required by ACA § 17-42-315, has been sent to the Identification Bureau of the Department of Arkansas State Police for a state and federal criminal background check. However, no license shall be issued upon successful completion of the examination, until receipt and approval by the Commission of the state and federal criminal back ground check.
(i) All applications expire one (1) year after the date of the application or upon successful completion of the examination, whichever first occurs. Provided, however that the application of an applicant who takes and passes either part of the examination within one (1) year from the date of his application shall not expire until the six (6) months allowed for retaking the failed portion pursuant to Regulation 4.2(c) has expired.
AREC accepts applications for the Real Estate License Examination prior to completion of the sixty-hour (60) pre-licensing course. However, you must submit proof of completing the education requirement prior to receiving eligibility to sit for the real estate exam. AREC will issue the Certificate of Eligibility for Examination only after receiving both the application information and the education certificate.
How do I submit my Arkansas Salesperson application?
The proper application forms and fees must be sent to the Arkansas Real Estate Commission (AREC) no later than ninety (90) days after passing the examination. To process the application, the following must be received by AREC:
Completed application
Proof of age (18)
$50.00 application fee, payable by cashier's check or money order
Background Check Acknowledgment Identity Form (BCA)
Certificate of completion for Pre-license education
Does Arkansas require post-licensing education?
The AREC post-license requirement for a new salesperson is eighteen (18) classroom hours and must be taken within (6) months after the date the individual was initially licensed. Licensees whose initial license is issued as inactive and whose license remains on inactive status beyond the six (6) month post-license education deadline must satisfy the post-license education requirement and all other education that may apply before the license can be issued as active.
NOTE: Colibri Real Estate does not currently offer these post-licensure courses.
Does Arkansas offer reciprocity?
A salesperson applicant seeking an Arkansas reciprocal license who meets all three (3) of the following requirements may be required to take only the Arkansas Law Portion of the Examination as:
Has passed a uniform, general, or multi-state part of an examination for a real estate license in another state in which the examination is determined by the Commission to meet generally acceptable standards of real estate testing
The other state requires a minimum passing grade no lower than that required for the general portion of the Arkansas examination (70%)
The applicant at the time of taking the Arkansas examination is licensed in the other state
Regulatory Notes:
Obtaining Certificate of Course Completion: Upon completion of the course, Colibri Real Estate will provide you an electronic certificate of completion in your account dashboard. You may need to submit your certificate of completion with your license request, please refer to your license application to determine if this is necessary. Course completion dates are recorded using Central Standard Time, therefore that will be the time reflected on your certificate.
Arkansas Real Estate Commission
Website: https://arec.arkansas.gov/
Phone: 334-242-5544
Fax: 334-270-9118
Address: 1201 Carmichael Way Montgomery, AL 36106
Arkansas License Lookup Website
Read More
Good to Know
The information provided is a summary of the minimum requirements set forth by the Arkansas Real Estate Commission. For a more detailed requirements breakdown, please see the board's site.
If you hold Real Estate licenses in multiple states, please make sure to check each state's requirements.
Note: This license renewal information is provided as a convenience only and is subject to change at any time. It's ultimately the responsibility of the licensee to be sure that he or she is meeting all requirements for each license and corresponding renewal period.