Real Estate School Comparison
How do you decide which school makes sense for you?
Choosing the real estate school that best fits your goals is critical to career success. For that reason, we're here to arm you with the best information possible so you can make the right decision the first time!
Ready to see where Colibri Real Estate can take you in your career? Get started today.
Over 520,000 students started their real estate career journey with Colibri Real Estate.
Learn from the pros.
We have more than 47 real estate instructors — all active agents within the industry — who provide deep and varied knowledge of the real estate space.
You're in good company.
In the last 25 years, we've educated more than 520,000 aspiring real estate professionals, many of whom work with the nation's largest real estate brokerages.
Students love us.
Our students give Colibri Real Estate a rating of 4.5 out of 5 stars.
Your success matters.
From pre-license courses to exam prep to professional development, we have the experience (over 25 years!), curriculum, and resources to help you thrive.
Consistently, Real Estate Express receives top praise from students and industry leaders. Renowned industry site "The Close" ranks Colibri Real Estate as the Best Overall Online Real Estate School, while the publication "Fit Small Business" gave Colibri Real Estate the No. 1 spot for Best Accredited Real Estate School For Online Learners! Not convinced? Click the videos below to hear what our students have to say.

The best online school for pre-licensing courses

Best online real estate school overall
Colibri Real Estate vs. Other Real Estate Schools
Colibri Real Estate
Other Schools
As a pioneer in the online education business, Colibri Real Estate has led the industry in online pre-licensing for over two decades. But we're more than just an accredited real estate school — we put budding agents on the path to career success, all thanks to amenities like: expert instructors, top-rated courses, helpful support, unmatched exam prep, and an intuitive online platform that makes starting your real estate career easy.
We offer two learning methods: online self-paced courses and livestream courses, which offer the convenience of online learning, but with the interactions of a classroom.
Colibri Real Estate offers career-building resources, personal access to experienced instructors, live Q&A sessions, exam prep, networking opportunities with other students and potential employers, and so much more.
Other real estate schools deliver a one-and-done transaction, leaving students to fend for themselves once they've enrolled in classes.
Additionally, many only offer one method of learning: a classroom setting or online only. With Real Estate Express, you can find online courses and livestream courses.
A word of caution on pass rates: Many large, national real estate schools publish high exam pass rates. Pass rates for schools are complex, and it's not a one-size-fits-all approach. Each state reports pass rates differently, and some states don't share pass rates with schools. Be wary of schools that publish their own pass rates, and be sure to look into their method for arriving at any high rates you discover. Broken down, schools typically report on a small subset of students who self-report exam results.
Discover what makes us stand out.
We offer regular instructor interaction.
Colibri Real Estate: Enjoy regular support from course instructors through live Q&A; sessions, direct 1-on-1 access, and email interactions for questions and discussion.
Other Schools: Other schools don't provide instructor 1-on-1 time or Q&A; sessions. Often, the only type of interaction is through email, which translates to potentially long wait times for student needs.
We accommodate different learning styles.
Colibri Real Estate: Everyone learns differently, which is why we offer two different learning channels: self-paced online courses and livestream classes. Whichever method you choose, we supplement courses with video, quizzes, structured reading, and more to help you retain what you've learned.
Other Schools: Learning options are limited with other real estate schools. You'll find most only offer one type: online only or classroom only. Many online schools don't offer robust instructor support, and classroom-only providers typically aren't flexible enough to accommodate students' schedules. With Colibri Real Estate, you get to choose the learning style that best fits your needs.
We have highly experienced instructors.
Colibri Real Estate: With nearly 50 real estate instructors in our arsenal, we're confident you'll find unbounded success in the industry. Each instructor has deep knowledge of their respective licensing state, and they come with years (and often decades) of experience. And while they know what's needed to pass exams, they can also provide unrivaled tips and lessons for leading a strong career in real estate.
Other Schools: Other schools only have a handful of real estate instructors, many of whom are busy real estate professionals. This limits facetime and 1-on-1 instruction they can provide.
We offer unmatched exam prep.
Colibri Real Estate: Our exam prep and practice is so good, we offer a "Pass or Don't Pay" guarantee — if you don't pass your real estate exam on the first try, you don't pay. That's because we offer the highest quality prep courses, study guides, practice tests, and more. Please note the "Pass or Don't Pay" guarantee is unavailable in Florida, Michigan, New Jersey, and Tennessee.
Other Schools: Other schools don't offer a money-back guarantee when it comes to exam passes. With Colibri Real Estate, you can feel confident about your ability to pass on the first try.
Learn from the industry's best.
With nearly 50 dedicated instructors — known for their leadership and expertise in the real estate space — you can't go wrong in reaching academic success. No matter the course material or topic, your instructors will guide you through the nuances and necessities of pre-licensing. Plus, they're always on tap to answer questions via email.
Meet a few of our instructors: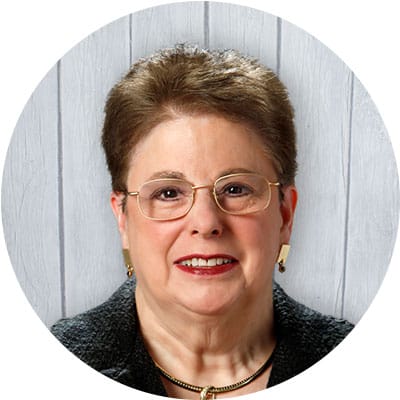 Marilyn D. Glazer
Instructor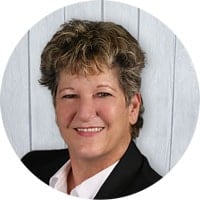 Jolitta (Jo) Brazzano
Instructor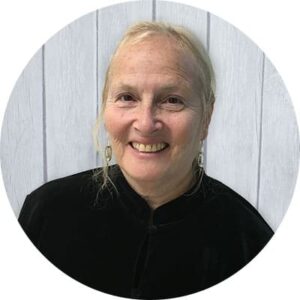 Ivy Beloff
Instructor
Discover what makes us stand out.
When it comes to selecting a real estate school, you deserve flexibility and convenience. With us, you can choose how, when, and where you learn (with plenty of support along the way). We offer two great ways:
Online Courses
Self-paced
Take courses on your computer, tablet, or phone
Course content developed by real estate experts
State-approved content
Take notes inside your course
Interact with an instructor 7 days a week
Add live Q&A for more instructor interaction
Livestream Courses*
Stream courses in real time
Experienced instructors
Personal 1-1 instructor sections
Interact with other real estate students
State-approved content
Interactive instruction using whiteboards, conversation, and slide decks
*check your state for availability
Want personalized insights about selecting your real estate school? We're happy to help.
Have a question?
Connect with an enrollment advisor today!
Why enroll with us?

Fully accredited courses
More than 520,000 aspiring real estate professionals got their start with Colibri Real Estate!

Excellent ratings
Students love the course experience — 4.3 / 5 stars

Instructors with real world experience
Our prized instructor Q&A group has almost 80 years of combined real estate experience!

Flexibility
Flexibility to study when and where you want

Support
Plenty of live support
More than 520,000 real estate professionals got their start with Colibri Real Estate. See what they're achieving.
Hear what they have to say
Best thing I've done for my career. I was working full time and wanted to transition into real estate. The online process made it possible.

– Matthew F., TX

Colibri Real Estate surpassed my expectations in every way — quality of content, ease of navigating the website, and immediate response time to my questions with regard to support.

– Lisa B., TX

The course work was very thorough and taught me more than enough to easily pass the state exam on my first try! I loved being able to work at my own pace.

– Molly L., TX

It was easy to navigate and keep track of my progress. If you need a flexible system that allows for other things in your schedule this is the system for you.

– Amy A., TX