A personalized approach to student success
The student dashboard offers a comprehensive experience where you can find content that fits your real estate education needs, start and resume courses, and track your progress. Take a look.
See our exclusive way of keeping you on track.

My Learning Path
To ensure you're ready on exam day, find curated course recommendations here. Additionally, use your Learning Path to quickly return to wherever you left off. Experience a new way to study with this personalized, convenient approach to real estate license prep.
There are separate learning paths for livestream and self-paced learning, though both include Instructor Q&A and Live Crammer options.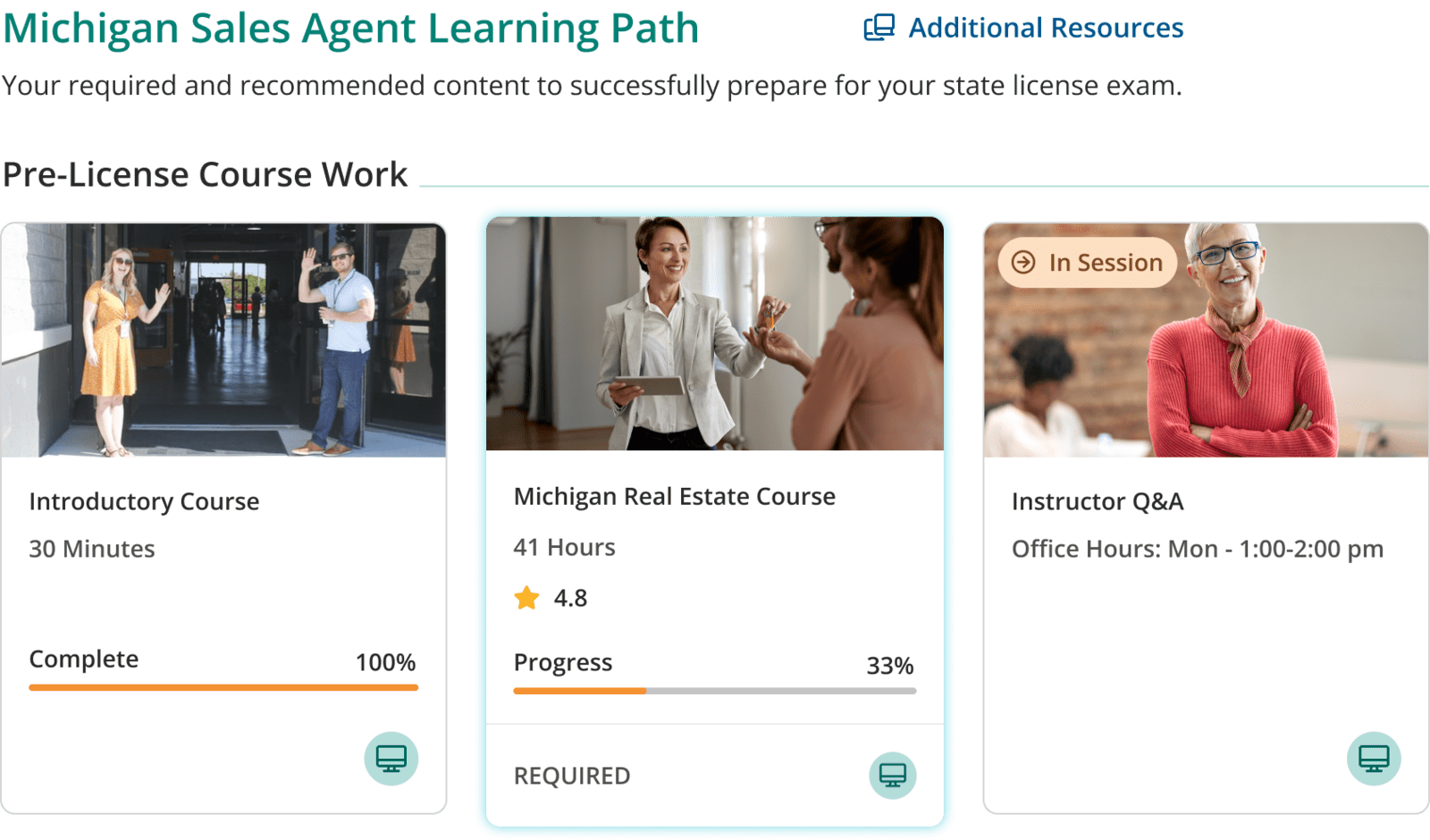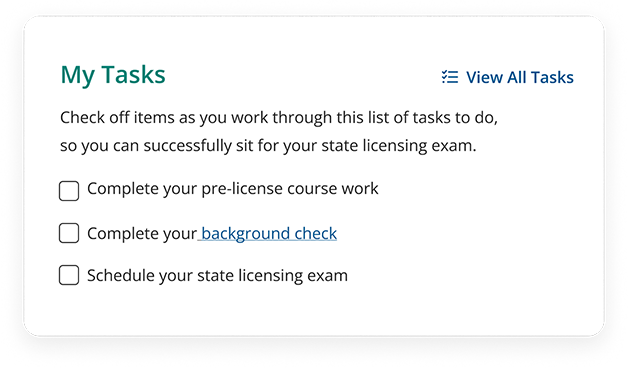 My Tasks
Understand all the necessary steps to successfully sit for your state licensing exam. Move through a checklist of exam to-dos, like completing course requirements and registering for your background check.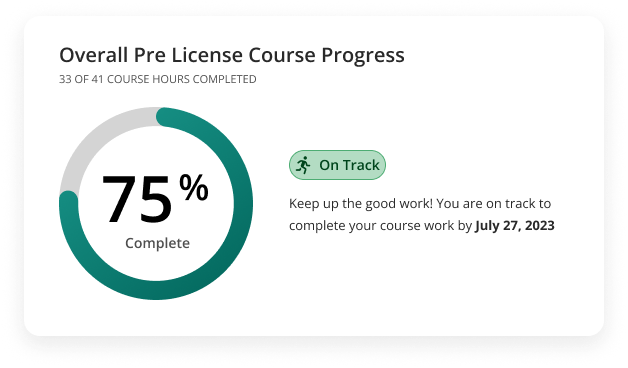 My Goal Tracker
For those enrolled in self-paced courses, this tool helps track your progress.