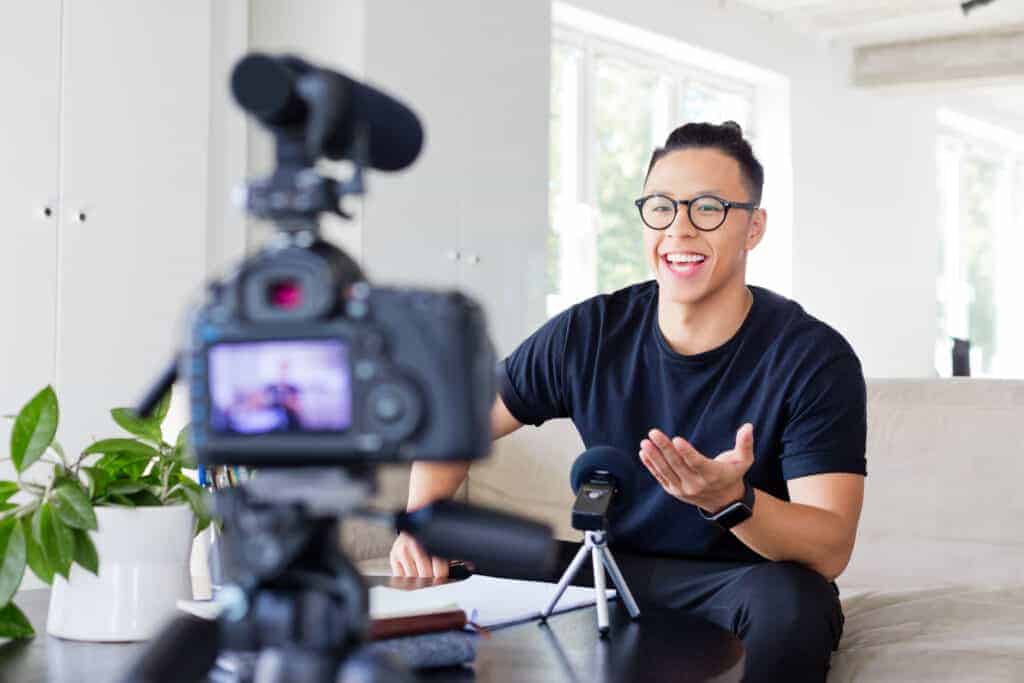 Technology is constantly evolving, improving our lives and empowering us to be more efficient in nearly everything we do. Staying on top of the latest technological trends is essential for real estate agents. It helps them stand out from their competition, simplify their workflow, and more effectively manage their career.
So, what are some of the top real estate technology and artificial intelligence being used today? Let's dive in.
The Latest Real Estate Technology
Staying up-to-date with industry changes can help ensure your success. However, it can be challenging to monitor everything that is happening at once. We have collected some of the leading real estate technology tools. These range from digital marketing platforms to virtual showing services.
These tools will revolutionize the way you do your job. This will make things easier for you. Here's a closer look at a few of them.
Real Estate CRM
Customer relationship management (CRM) software has come a long way in recent years. Today, CRM software can help real estate professionals better manage their leads/clients, improving and streamlining communication when it matters most. A survey by the National Association of REALTORS® revealed that nearly half of real estate agents now use a CRM tool. This shows that CRM tools have become an integral part of their daily lives.
If you're not using a CRM in your own work, now is the time to explore your options. Surprising results can be achieved by streamlining communications with clients and leads. The right software can help make this happen.
E-Sign
One of the most tedious things you do as a real estate agent is gather signatures for important documents. Technology such as E-Sign has made it simpler to collect signatures from necessary individuals. This is much faster than before.
E-Sign technology enables clients to provide a digital signature on the screen. This eliminates the need for physical signatures or the need to scan and email signed documents.
E-Sign is essential by 2023. Not using it means you are at a major disadvantage. Additionally, you may be wasting a lot of time.
E-Sign is faster than other methods. It eliminates the need for faxing, scanning, and mailing. Additionally, it allows you to get signatures from any location.
MLS Apps and Integrations
It is now possible to connect your real estate website to an MLS provider. This will drastically improve your site and provide your clients with an enhanced experience.
Additionally, it will also benefit potential clients. Integrate your website with a MLS provider.
This allows users to search for properties without leaving your website. They can also view the properties within your website. They'll also be able to easily filter and sort results based on things like price, location, and other criteria.
A better user experience can lead to more conversions. Therefore, do not ignore the effect that integrating this type of experience can have on your success.
Cinematic & FPV Drones
Drone technology isn't exactly new in the real estate world, but it's being used now more than ever before. Drone technology has improved dramatically in recent years and become much more user-friendly. Combine this with lower equipment costs and drone photography has quickly become more accessible and affordable to many real estate agents.
Most home sellers now prefer to work with an agent who uses drone photography in their listings. According to a survey, 86% of them reported this preference.
First-person-view (FPV) drones provide an innovative way for professionals to take high-quality images. These images are of properties that can't be captured with a traditional camera. Meanwhile, these drones make it possible to create virtual house tours and capture unique perspectives that can set your listings apart.
The best part? You don't need to learn how to fly a drone or get a license. You can still benefit from this technology. Many real estate agents hire their own drone photographers to handle this on their behalf.
Artificial Intelligence
No "top tech" article in 2023 would be complete without a mention of artificial intelligence (AI). Many AI tools have popped up within the past year that can be used in real estate. Consider, for example, chatbot AI platforms like ChatGPT and Jasper.
Agents can use these tools to draft messaging. This includes social media captions, blog posts, property descriptions, and more. This will free up valuable time.
Meanwhile, visual AI platforms like Midjourney can be used to create visual assets like graphics and marketing materials. They can even be used to edit or improve upon existing images, making them more appealing to potential buyers.
Keep Up with the Latest in Real Estate Technology
Staying up to date with real estate technology and tools can benefit your career. It increases efficiency and productivity, improving your customer experience. This sets you apart from the competition.
Colibri Real Estate offers plenty of real estate training and continuing education opportunities. This can help you stay up-to-date as an agent. Explore our offerings today or reach out to our team at (844) 701-2946 to learn more. Our blog is also a great resource for staying up-to-date on real estate trends and innovations!