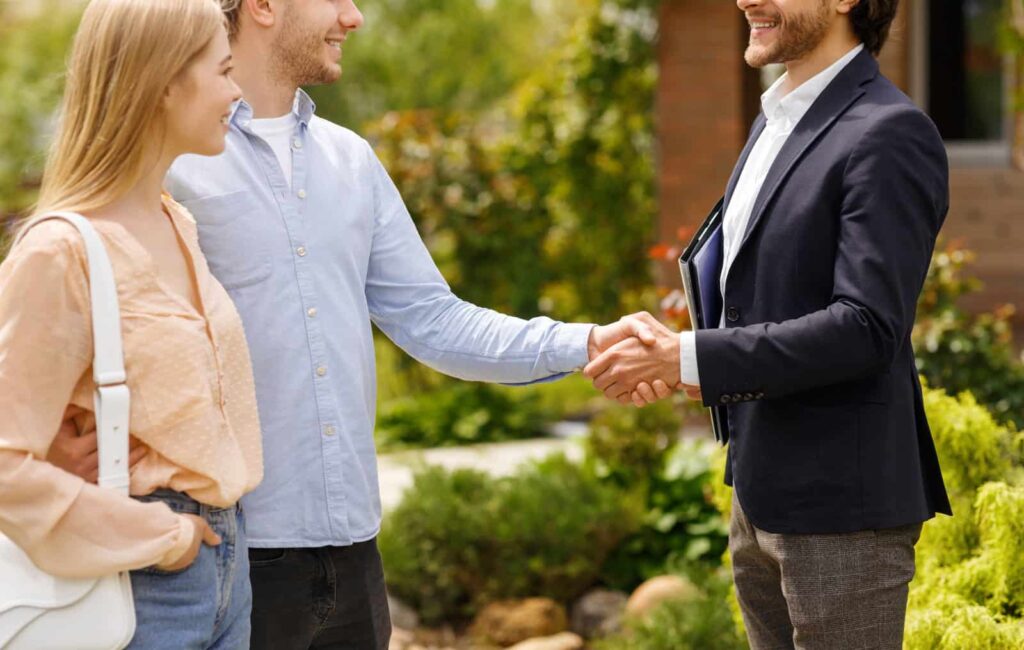 As a real estate agent, the effort you put in with a client appears to culminate at the point of sale. You have successfully guided them through the process of searching for a neighborhood and then a home. You have walked them through the inspection process and the negotiations. Finally, everyone has signed on the dotted line.
For clients, purchasing a home is stressful. When you reach the final signing, home buyers often feel exhausted. As a real estate agent, it is easy to let these clients now just walk away, assuming that the relationship between client and real estate agent is over for now, or at least on pause. However, when you take the appropriate steps to continue to nurture this relationship, your first closing together might be just the beginning of many future transactions.
We will walk you through some key strategies that will help you continue to build your relationship with clients, allowing you to present yourself as a valuable resource for them in the world of real estate. When you present yourself well, you can reap the rewards of repeat business and referrals for other clients moving forward. At the center of this strategy is the perfect closing gift.
The Value of Thoughtful Closing Gifts for Real Estate Clients
Many real estate agents note the importance of presenting their clients with some type of small token after they officially buy their house. However, the right closing gift can become the story that this new homeowner tells others, including their friends and family members, which in turn can help you cultivate future referrals. The right gift can also keep you top of mind with clients and encourage them to reach out to you again if they need help buying or selling a home in the future.
To choose the right gift, you want to think about your client in particular. You want to select something that clearly shows your personal effort into their gift and that you value them personally as a client.
For example, if you know that your client is a veteran, you might present them with a new flag they can put on a flagpole on their front porch. If you know your clients love their dogs, you might present them with new dog tags that feature their new address. On the other hand, if your clients appreciate technology, you might get them a smart thermostat so they can upgrade their home.
If you sell to luxury real estate clients, you want your gift to communicate luxury also. You might consider a fine bottle of champagne that they can use to toast their new home. A luxury pen or a customized pair of crystal champagne flutes from Tiffany's would also work well.
Whatever direction you decide to go, make sure your gift reflects your client personally and is customized to their needs and interests.
The Perfect Closing Gift Will Influence Your Real Estate Client Relationship Post Transaction
Remember that the relationship you build with your client should not end when the sale is complete. You want to nurture a relationship with each client you interact with as though they will work with you for life. When you think about how you express the value that you place on each relationship, think about the long term. You never know when and how this important foundation can come back to benefit you. For example, grateful clients might decide to work with you again in a few years if they want to buy a second property or a vacation home. Or, if those happy clients know someone moving to the area, they might recommend your services as a real estate agent.
Therefore, do not stop nurturing the relationship, even after you present the gift at closing. Continue to look for opportunities to provide information to your clients that is relevant to both them and their market. Consider carefully what they might find both helpful and useful as they navigate their own real estate investments. Offering this information can help you cement yourself as a valued resource for your area and keep you on the mind of your happy clients, so they know exactly who to turn to when they need an agent. Do everything possible to ensure that every client you work with has the best experience possible.
The Value of Continuing Real Estate Education
To help you provide your clients with this level of service and expertise, you want to remember the value of real estate continuing education. The market can shift rapidly, leading to new trends and changing prices. If you want to remain helpful and relevant to your clients, you also need to stay updated on the latest information in the industry. Continuing education helps you achieve this goal.
To follow through with the importance of continuing education, you will want to find a provider that focuses on providing expert instruction. The courses you take should help you identify the best practices in the industry so you can highlight them in your own real estate practice. This type of education will help you continue to succeed as a real estate agent.
Launch Your Career with Colibri Real Estate
Ready to take your real estate career to the next level? Get started with our online continuing education courses to enhance your skill set. Colibri Real Estate has helped hundreds of thousands of real estate agents and brokers throughout the country.