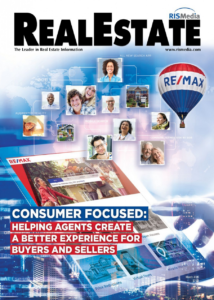 At Colibri Real Estate, we want our customers to have all the resources they need to be successful in real estate. That's why we've teamed up with RISMedia, the leading provider of the most relevant and up-to-date information related to the residential real estate market.
As their Strategic Education Partner, we are able to give our customers free access to the digital edition of the RISMedia monthly magazine.
This real estate magazine is full of thought-provoking and valuable content that prospective and licensed agents of all years of experience can apply to their careers. Here's a brief overview of what you will find in this month's edition.
Cover Story
RE/MAX 2020: Focused on Consumers
This article takes an in-depth look at how global real estate network RE/MAX is helping agents create a better experience for buyers and sellers. It discusses RE/MAX's 2020 advertising campaign, which is modern, consumer-focused, and based on impactful consumer research data. It also covers the technological transformation that the company is currently undergoing, led by CEO Adam Contos.
Read the full cover story on page 24 of the digital magazine.
Industry News
Exciting New Initiative Aimed at Engaging Brokers
This January marked the launch of the Broker Engagement Committee and Broker Engagement Council. In this article, Mark D. Gould explains how these new groups will collaborate with the National Association of REALTORS® (NAR) to engage and empower brokers with enhanced resources, support, and advocacy efforts.
Read the whole article on page 56 of the digital magazine.
Policy News
Addressing Housing Affordability Challenges in the U.S.
Spikes in home prices and lack of housing inventory have led to a housing affordability crisis in the United States. In this piece, Russell Riggs outlines a series of policy considerations that NAR offered to the Department of Housing and Urban Development (HUD). These include proposed policy measures such as enhancing mortgage market liquidity, reforming the Community Reinvestment Act (CRA), offering Community Development Block Grant (CDBG) funds, and more.
Access the full article on page 13 of the digital magazine.
Real Estate Tips
How to Conduct a Smooth Real Estate Transaction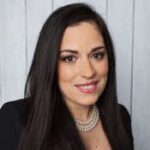 Buying a house can be a very emotional experience. This article, contributed by our own Yazir Phelps, gives advice on how to make the real estate transaction process as smooth as possible for you and your buyer clients—from making an offer, to competing with other buyers, to negotiating counteroffers and closing the deal.
Read the full article on page 71 of the digital magazine.
Stay Engaged: Always Get the Next Appointment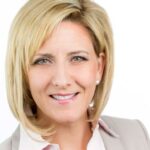 In January's edition, Sherri Johnson made the list of 2020 Newsmakers and was featured as a thought leader in real estate for the release of her new 90-Day Bootcamp. This month, Sherri contributed a piece on how to add value and keep new clients interested and engaged—plus expert advice on how to tie down the next appointment.
Check out the article on page 104 of the digital magazine.
Click here to learn more about Sherri Johnson's 90-Day Bootcamp.
Subscribe to our blog to get more real estate news and updates straight to your inbox.