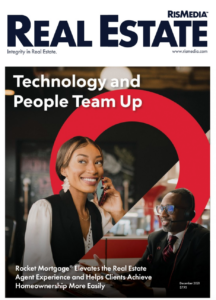 At Colibri Real Estate, we want our customers to have all the resources they need to be successful in real estate. That's why we've teamed up with RISMedia, the leading provider of the most relevant and up-to-date information related to the residential real estate market.
As their Strategic Education Partner, we are able to give our customers free access to the digital edition of the RISMedia monthly magazine.
This real estate magazine is full of thought-provoking and valuable content that prospective and licensed agents of all years of experience can apply to their careers. Here's a brief overview of what you will find in this month's edition.
Cover Story
Let's face it. The homebuying process can be stressful, particularly for today's buyers competing in a market with low inventory and high home prices. This month's cover story features Rocket Mortgage®, a tech-driven mortgage lender that aims to elevate the real estate agent experience and help clients achieve homeownership more easily.
"The convenience that our technology offers is really important. Real estate agents are busy. We want to do whatever we can to support them and make their jobs easy," says Rebecca Rosenberg, Senior Vice President of Client Experience Operations, Rocket Mortgage.
Read the full article here.
Industry News
This piece profiles Oceanside, California REALTOR® Ginni Field, who's been selected as the 2021 recipient of the Seniors Real Estate Specialist (SRES®) Outstanding Service Award.
"Field believes her greatest asset is her ability to connect with her clients—especially older clients—and to help them achieve their goals with as little stress as possible."
"Ensuring that the elderly feel safe and secure when they move is paramount to me," says Field.
Read the full article here.
Policy News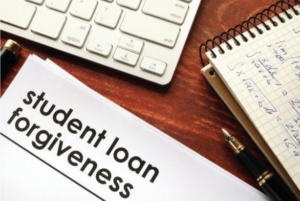 "A new study from the National Association of REALTORS® (NAR) shows that student loan debt is delaying 60% of non-homeowning millennials from purchasing their first homes. The survey further demonstrates that 51% of all holders of student loan debt have had home-purchase delays because of it."
This policy news piece explains that Congress and the White House are looking for ways to solve America's student debt loan crisis, and it reviews potential solutions under discussion—including public-private partnerships, loan forgiveness, education reforms, and more.
Read the full article here.
Real Estate Tips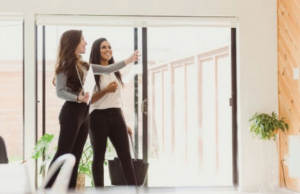 Having a bad day or a bad month at work? Or even a bad year? "A dip in your enthusiasm doesn't have to signal the end of your real estate career. It could be the beginning of a new, more rewarding one."
This article, written by our sister school McKissock Learning, outlines seven questions to help you figure out how to make your real estate career more enjoyable and rewarding every day.
Read the full article here.
"Every agent on your roster should know your unique and exclusive value proposition, and more importantly, be able to communicate it effectively to win listing appointments," says national real estate coach and creator of the 90-Day Bootcamp, Sherri Johnson.
In this article, Johnson lays out four proven strategies to help you create more value and stand out from your competitors.
Read the full article here.