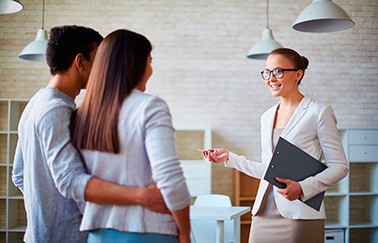 With the last official weekend of summer quickly becoming a distant memory, you might be ready to put your nose to the grindstone—and you need to look no further than our weekly round-up of real estate news. These articles answer some burning questions: Is real estate all about location? Where are mortgage applications this week? Should you be working smarter rather than harder? What should be wearing for your next meeting? Happy reading!
How Much Does Location Really Matter When Buying a Home?
As the old saying goes, it's all about "location, location, location" when it comes to buying real estate. Purchasing a home in the wrong one means you are setting yourself up for a home-buying disaster. Or does it? Realty Times digs deep to examine whether this should be a buyer's mantra or if it is simply a myth.
What to Wear as a Real Estate Agent
How does your wardrobe stack up when it comes to presenting yourself as a competent, professional real estate agent? Here are some ideas on what you should be wearing from head to toe when you want to put your best foot forward.
Mortgage Applications Up Just 0.9% as Interest Rates Stall
Mortgage applications may have increased just 0.9 percent for the week from the previous week, but volume is still nearly 28 percent higher than one year ago. Get the Mortgage Bankers Association details here.