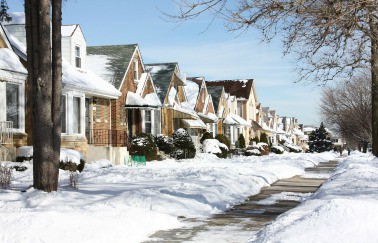 This week the market is reporting that houses are at their least affordable level in seven years, which isn't shocking given that there has been a 7.2 percent increase in the average home price over the past year. Not surprisingly, this also means it's a great time to list a home for sale. In other news, we've got the list of the top 10 walkable cities and tips for boosting a home's curb appeal. From house affordability to price forecasts, we've got your news this week.
Houses are the least affordable they've been in seven years: Here's why
Experts are identifying a "triple threat" that is impacting the housing marketing this spring that includes rising mortgage rates, bigger jumps in home prices, and sluggish income growth. What this means for buyers is that the affordability of homes is at its lowest level in seven years. Experts weigh in on what the future holds.
Is it a good time to list my home?
One of the most common questions real estate agents get from home owners is "Is it a good time to list my home"? The answer in most areas of the country is a resounding "Yes!" Not only is inventory low across the nation, but Fannie Mae's Home Purchase Sentiment Index underscores that now is a good time to sell.
U.S. home prices up 7.2 percent in 2016, forecast to rise 4.7 percent in 2017
The news on the housing market is good: 2016 ended with homes up more than 7 percent across the country. Although prices aren't expected to rise at quite that level in the upcoming year, forecasts are still positive given the lack of supply combined with a high demand.
Why these cities are the best places for living without a car
Want to ditch your wheels? Forbes has published a list of the 10 best cities to live in without a car. It is no surprise these are well-populated urban areas with solid public transportation options. Find out more about the most walkable cities in the U.S.
Home looking drab? Boosting curb appeal is easy and worth it
With springtime still several weeks away, you might find that the exterior of your home could use a bit of sprucing up—particularly if the home will be on the market this winter. This article offers ideas on improving the driveway, garage, and walkway to enhance curb appeal—and escape the winter doldrums.