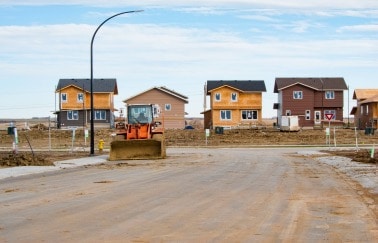 The year is ending on a high note for builders across the U.S., who are hoping the new POTUS follows through with promises that will have a positive impact on housing affordability. Meanwhile, though, first-time homebuyers find their options for homes they can afford to be dwindling. For those trying to save for a down payment through the expensive holiday season, we've included some tips here. Writing up good home descriptions and keeping homes safe while traveling round out our news for this week.
Builder confidence in U.S. ends 2016 on a high note
Reports are out this week that U.S. builder confidence in the market for newly-built single-family homes jumped to its highest reading since July 2005. Experts attribute this to optimism by builders that President-elect Trump will make good on promises to cut regulations impacting housing affordability.
How a housing squeeze is tightening on first-time buyers
Although the housing market has recovered since the 2008 collapse, the supply of affordable homes available for first-time homebuyers is small across most of the country. Higher prices and stricter lending are making it tougher than ever to enter the market.
5 strategies to afford the holidays while saving for a house
Savers trying to scrape enough funds together to get into the housing game may find it hard to stay on track during the expensive holiday season. Forbes offers some tips on how they can enjoy the holidays while still reaching their savings goals.
Is "gorgeous" now the worst way to describe a home for sale?
Writing a compelling listing description is no easy task, but is yours fraught with underwhelming, unspecific words such as "gorgeous"? Read this article by Forbes and find out what four terms won't necessarily help sell a home and what some experts suggest you do instead to make your listing more powerful.
7 home safety tips for traveling during the holidays
Leaving your home behind when you are taking a trip is always a worrisome prospect, and it is even more so during the holiday season. Add these tips to your to-do list so you don't skimp on home security when you travel this time of year.