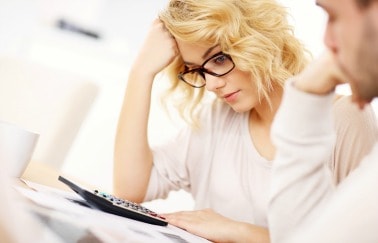 Whether you are catching up on your reading at the pool while relaxing or in the car between home showings, we've got your news covered. Freddie Mac is reporting mortgage rates at highest levels since early May, but that hasn't slowed down the market because home prices and buyer competition continue to hit new heights. Make sure your customers avoid making common mistakes when they are ready to purchase. Energy prices across the country and networking tips for any room round out this week's stories.
Mortgage rates at highest levels since early May
Freddie Mac's recently released data shows that the 30-year fixed mortgage rate has risen above the 4 percent mark for the first time in two months. Experts expect more hikes in the future.
Home prices and buyer competition hit new highs in June
The market continues to trend upward, reaching numbers experts say have never before been seen. It's a dog-eat-dog world for buyers trying to get their offers accepted.
4 common homebuyer slip-ups
When you are a real estate professional, you see a lot of bad decisions made by homebuyers. Here are some of the most common—and what you can do to make sure your buyers don't fall prey to these situations.
Highest and lowest energy bills in the U.S.
Summer is in full swing—and chances are your air conditioner is following suit. What does your energy bill look like each month? A lot of it depends on where you live.
10 networking tips for working any room
Networking is necessary for many careers, but for real estate agents, it's essential. Here are some tips on making sure you are getting the most value out of it.
Now is a great time to launch a real estate career. Find out more by downloading our free guide: Is a Real Estate Career Right for You?