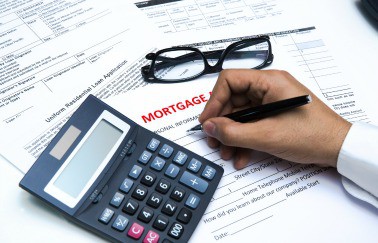 This week's real estate news leads with mortgage applications slightly up for the spring, although they are still lower than last year's levels. Are you preparing one of your listings for an open house? We've got tips you can share with your sellers. Location is one of the tenets of real estate, but can it also impact whether or not a person is depressed? Every real estate agent is also a small business owner; are you as productive as you could be? And just for fun: pictures of homes from the 1970s that have been delightfully preserved.
FREE GUIDE: Learn How to Leverage Changes in the Real Estate Industry
Mortgage applications rise 2% as more buyers hit the spring market
Although we are seeing mortgage applications rise, they are still 14 percent below last year levels. But even at small levels, they are up again as more and more people opt to sign on the dotted line. Experts are crediting a strong job market and improving consumer confidence for the uptick.
Preparing for an open house
Holding an open house is an important part of lead generation for many agents—and it can also result in the sale of that home. Here are some tips to help your clients make sure their home is open house ready.
Can where you live affect your depression risk?
Does where you call home impact your mental health? That's a possibility, according to a recent article by U.S. News & World Report. The article takes a look at city versus suburbs, cold versus warm, and some other factors that might just determine how you feel each day based on your location.
8 useful hacks for running a small business
Running your real estate business is just like any other small business in that you have to wear a number of different hats. Could you improve your efficiency? Take a look at these tips for increasing your productivity.
Far-out 1970s homes
Metallic wallpaper and harvest gold appliances were all the rage in the 1970s—and believe it or not, not every home has since been remodeled. Check out the vintage decor of these rooms where time has stood still. Groovy!