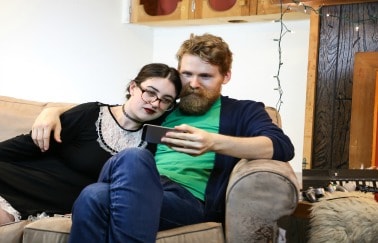 The first story in this week's news round-up focuses on Millennial homebuyers—and making sure your listings are appealing to them. There are some surprising theories about how rising interest rates can impact the housing market. Most real estate agents have participated in a bidding war at some point; what can you do to make sure yours is the winner? Tax-saving advice and career-boosting books round out this week's news in real estate.
Why Millennial homebuyers are swiping left
Today's Millennials are a different type of homebuyer: They want what they want when they want it—and they don't want to fix it up. Is your listing swipeable to the Gen Y crowd? Here are some tips to help your sellers take their homes slapdash to spectacular to attract these young buyers.
FREE DOWNLOAD. Trending Toward Success: Leveraging Changes in the Real Estate Industry
Here's the surprising way rising interest rates could affect the housing market
Could rising interest rates be good news for the U.S. housing market? One housing expert thinks so. Read here for his interesting take on why the psychology, predictability, and lending standards behind homebuying make higher interest rates a positive in today's market.
The home office tax deduction: one of the most misunderstood (and dangerous) tax breaks
Lack of dress code and unfettered access to the fridge aside, there are plenty of advantages to working from home—including the home office tax deduction. Many real estate agents maintain a home office where they work at least part of the time. Does this make you eligible for a write-off? And if you are, have you been taking it?
3 must-reads for your best year in real estate yet
Spring has sprung, and lazy afternoons spent at the pool or on the beach are just ahead. Here's a list of books that can boost your career—and justify that time expended in the lounge chair.