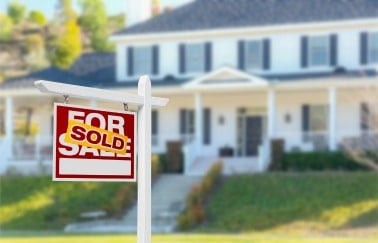 The year 2017 will go down in the record books as one of the best for the real estate market, and our weekly news round-up backs that up. It's not only a strong year, but a fast one as buyers are closing on homes more quickly than ever. Inventory remains low, however, so we've included tips on how to make sure your buyers find the home of their dreams. In a real estate market that's apparently too successful, the Chinese have an interesting twist on how to curtail strong sales. Improving home values and identifying agent pet peeves finish up this week's news.
2017 shaping up to be fastest housing market on record
Across the country, real estate agents are in agreement: 2017 is the year of hungry buyers, and they are scarfing up homes faster than ever. Even though the number of homes on the market is down, sales are still up from 2016 and buyers are closing more quickly than in years past. What does this mean for the economic outlook?
FREE GUIDE: Learn How to Leverage Changes in the Real Estate Industry
What buyers need to know about buying a home this spring
With low inventory and high demand, navigating the busy spring real estate season is tougher than ever this year. What tactics can you use to help buyers find and close on a home in such a competitive market?
Beijing bans real estate ads promoting high returns and good feng shui in latest bid to cool property market
Well, here's one way to prevent a real estate bubble: restrict promotional language in ads selling properties. The Beijing market is so hot right now, it runs the risk of harming the economy. The government has stepped in with restrictions aimed at cooling property prices that have jumped a whopping 364 percent since 2003.
How to improve a home's value in 5 easy steps
Sellers may have the advantage in this market, but you still want to help them get the most value out of their home when they put it up for sale. Assist them to make the right choices for improving home values in your area with these tips.
9 pet peeves of every real estate agent
You love being a real estate agent. But nothing in life is perfect, and this list from the Lighter Side outlines the top nine pet peeves you will likely be able to relate to as an agent.