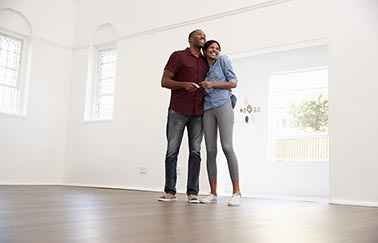 This week's news starts out with a new way to buy a home: crowdfunding. Could this be the answer to homeownership Millennials have been seeking? People don't buy homes because of the mortgage tax deduction—or do they? Did you know real estate websites need to be ADA compliant? Homebuyers might be buoyed to know that there could be some relief soon for the current home shortage. And just for fun: nine homes built purely out of spite. Happy reading!
Crowdfunding the down payment—a new way to buy a home
It's no secret that Millennials, many of whom are saddled with debt, are struggling to become homeowners. CMG Financial has launched a new crowdfunding platform—HomeFundMe—that can be used to raise funds to purchase a home.
Gary Cohn: 'People don't buy homes because of the mortgage deduction'—or do they?
Just how important is the mortgage tax deduction when it comes to home purchases? Trump's chief economic advisor minimizes the importance of this century-old tax code while the National Association of Realtors' president disagrees. Read more about the debate here.
Real estate websites need to be ADA compliant
Everyone knows about brick-and-mortar American Disabilities Act (ADA) compliance; accommodations must be in place for those who are mobility impaired. Many might not realize the same accommodations need to be made for websites so applicable assistive technologies can be used. You can find out more here.
Don't give up, buyers: more newly constructed homes are on the way
Being a homebuyer today is stressful. Too few homes are available, and what is on the market is more expensive than ever. But according to the U.S. Census Bureau and U.S. Department of Housing and Urban Development, relief might be in sight with a rise in building permits.
Spite houses: 9 homes people built just to annoy their neighbors
These homeowners take spite to a whole new level! Check out these homes that were built just to get a rise out of the neighbors.