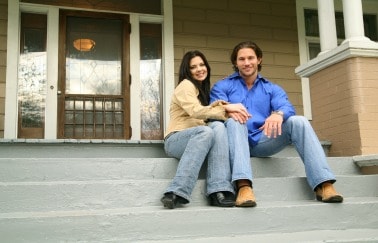 This week's real estate news covers best cities for first-time homebuyers, loans for buyers who are credit challenged, buyers who are making offers on houses they haven't even seen, plus decorating tips from an unlikely source (a 90s sitcom!). We've also got tips to put you on track for a successful real estate career.
Best cities for first-time homebuyers
If you're thinking of specializing in first-time homebuyers when you get your real estate career off the ground, you might consider your location. Here are the best cities for first-time homebuyers. Where does yours rank?
1 in 3 homebuyers made an offer on a home sight-unseen
It's no secret the real estate market is crazy these days. In fact, buying a home has gotten so crazy recently, that one in three people are buying homes without even seeing them in person. Find out in which metropolitan areas are just that hot!
3 types of loans for buyers who are credit challenged
Do you have buyers whose credit score is a bit iffy? Even if their FICOs come in below the 732 average needed for a conventional loan, there are still options available.
10 lessons you can learn about decorating your home from watching Friends
When it comes to decorating, sometimes safe isn't the way to go. Remember Monica's New York apartment, brightly painted in purple, green, and turquoise? Then there was Phoebe's scary art. And Joey's giant white dog. Just for fun, read this article on other decorating takeaways we can pick up from this popular sitcom.
Secrets of being a successful new real estate agent
Whether you are brand-new to the business or a seasoned agent, these three secrets to success can mean the difference between a mediocre career and a magnificent one. Find out more in this article.
Now is a great time to launch a real estate career. Find out more by downloading our free guide: Is a Real Estate Career Right for You?