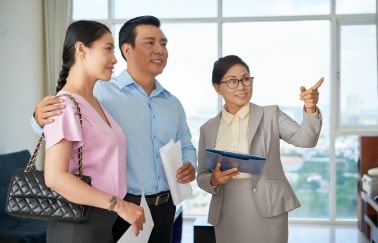 If you're a real estate agent or are just thinking about becoming one, you know this: The world of real estate changes daily. To that end, we rounded up five of the most eye-opening stats about real estate from the past month.
More buyers are using real estate agents
Think real estate is a dying career? Think again. Last year, 88 percent of buyers still used a real estate agent to handle the purchasing process—a number that has steadily increased from 69 percent in 2001.
What it means to real estate agents: The real estate industry is ripe for job growth. Find out if it's a good time for you to get your real estate license.
Home prices continue to rise
From the National Association of Realtors®: The median price of existing single-family homes hit $232,100 in the first quarter of the year according to a quarterly report from the National Association of Realtors®. That's up 6.9 percent from a year ago and is nearly double the 3.9 percent price growth Realtor.com® had forecast for 2017.
What it means to real estate agents: More money can be made on commission, but prices are likely rising because of fewer homes on the market. Competition is going to be stiff to win the listing, but you'll be pure gold if you do.
Home builder shortage
Home builders can't find enough workers. In April 2006, the home building industry employed roughly 3.4 million workers, according to the National Association of Home Builders. Last month (April 2017), home building employment was 2.7 million.
What it means to real estate agents: If your clients are building a new home, you'll need to educate them on how this impacts them. Labor costs are rising, homes are taking longer to complete, and buyers will ultimately face higher prices.
Those who focus on reduction will win
The World Economic Forum reports that buildings use 40 percent of the raw materials we produce. The real estate sector consumes more than 40 percent of the energy produced globally. That makes the real estate industry the largest global consumer of resources by quite a fair margin.
What it means to real estate agents: We've seen big growth in green technology over the past decade, and it's not going away. Visionary businesses that can find ways to reduce energy and resources consumed by the real estate industry will lead the way. Keep your eye out for them.
Texas has 5 of the fastest growing cities in the U.S.
Everything really is bigger in Texas!  Four of the top five fastest-growing American cities are in the Longhorn state, according to estimates released by the U.S. Census Bureau. Conroe, Texas, located just outside of Houston, reported the fastest growth between 2015 and 2016. Other hot spots of growth in Texas include Frisco, with a 6.2 percent growth rate; McKinney, with a 5.9 percent growth rate; and Georgetown, with a 5.5 percent growth rate.
What it means to real estate agents: It might be a good time to get a real estate license in Texas.
There has never been a better time to be a real estate agent. Download your free guide to find out more about a career in real estate.