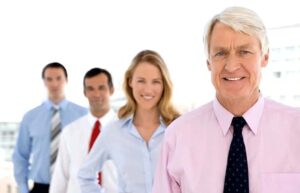 At some point in your real estate career, you might decide to develop a specialty. Many real estate professionals are generalists, who do some of this and some of that, while others find a real estate niche that they love, and stick to it. Both strategies can be successful. Here are five real estate specialties to consider, outside of residential brokerage.
Property management
If you love real estate but don't care for the rough-and-tumble of deal-making, a career as a property manager might be a solid choice. Lee B. Farris, CPM, president of Farrmont Realty Group in Phoenix, Arizona, says most property managers "sort of fall into this business." He's one of very few who went to college with the intention of becoming a property manager.
"I received a degree in finance on a Friday night," Mr. Farris recalls, "and went to work as a property manager on Monday morning. Today I teach at the Arizona School of Real Estate, but I hardly know anybody who went to school to do this. You can expect your salary to start in the $30-35,000 range, and if you're lucky and work hard you can make $150,000 or more: if you own your company, much more."
Real estate development
Second on our list of top real estate specialties is development. If you have vision—if you can look at empty land or obsolete buildings and see an apartment complex or a shopping center—you'll find excitement as a developer. Jody Braverman, director of SouthGate Companies in Iowa City, Iowa, says a developer needs "balls, blather, and blarney" as well as vision.
"You need a good story, and the ability to convince others; you have to have the right plan at the right time," he says. "You also have to have patience. You can try to be a developer with your own money, but development takes time and ties up your capital, so you need to be talented at raising and working with other people's money—and give them a good return."
Real estate appraising
An appraiser usually works for a bank or other capital provider, to determine the value of the house and help the lender decide how much debt they'll provide. A home seller will often hire an appraiser prior to listing the property, to help determine the asking price.
Visit our sister website, McKissock.com, to learn more about real estate appraisal—and how to become a licensed appraiser.
"To be an appraiser, you need to take a host of classes, many of which McKissock offers, and you have to hook up with an appraiser or lender to work as a trainee," says Karen J. Mann, president of Mann Appraisers in Discovery Bay, California. "A Licensee is only allowed to appraise transactions under a certain amount. Higher degrees include Certified Residential and Certified General; each requires its own level of coursework."
Retail leasing
Next on our list of top real estate specialties is retail leasing. An agent who specializes in retail leasing has to know what kind of stores will work in different locations, and needs to be ready to act fast when space becomes available. New York City–based Faith Hope Consolo, chairman of Douglas Elliman's retail group, says research—especially staying on top of trends—is key.
"I read anything and everything," she says. "You never know when you will find that little jewel of information that will help you make a deal or find a new retailer. Be available. This is a service business and some of the most active times are weekends and holidays: when people shop! You must be a forward thinking, big-picture type. I envision the perfect tenant mix and manipulate shopping corridors to become productive and beautiful."
Apartment brokerage
Especially if you live in a big city, working as an apartment broker may be more your speed than buying and selling houses. Anthony Lolli, Brooklyn, New York–based founder of Rapid Realty, says he prefers working with rentals, rather than for-sale properties, "because I'd rather make a fast nickel than a slow dime."
"The apartment market is less cyclical," he says. "If anything, apartments will do better if the economy overall isn't good—because people will be holding off on buying homes, and they'll rent apartments instead."
This list of possibilities only scratches the surface. There are a wide array of real estate specialties out there, and you may be several years into your career before you find yours—or you may choose to be a generalist. But the more you know about the different real estate specialties available, the more options you'll have.
FREE GUIDE: Learn How to Leverage Changes in the Real Estate Industry
Starting a career in real estate? Browse our blog for tips and tools to help launch your real estate career. Not licensed yet? Watch the quick video below to learn how to get a real estate license in your state.
About the author
Joseph Dobrian has been writing about commercial and residential real estate, and real estate-related finance, for more than 30 years. His by-line has appeared in The Wall Street Journal, The New York Times, The New Yorker, Real Estate Forum, Journal of Property Management, and many other publications. He is also a noted novelist, essayist, and translator. He can be contacted at [email protected].