Washington Real Estate License Requirements
How To Get Your Real Estate License In Washington
Whether you're exploring a new career or preparing for another year of market success, get the education you need from a reliable, established real estate school. With Colibri Real Estate, expect an education partner for life — and nothing less. We're here to guide you, no matter what part of the path you're on. Learn more about Washington's real estate license requirements.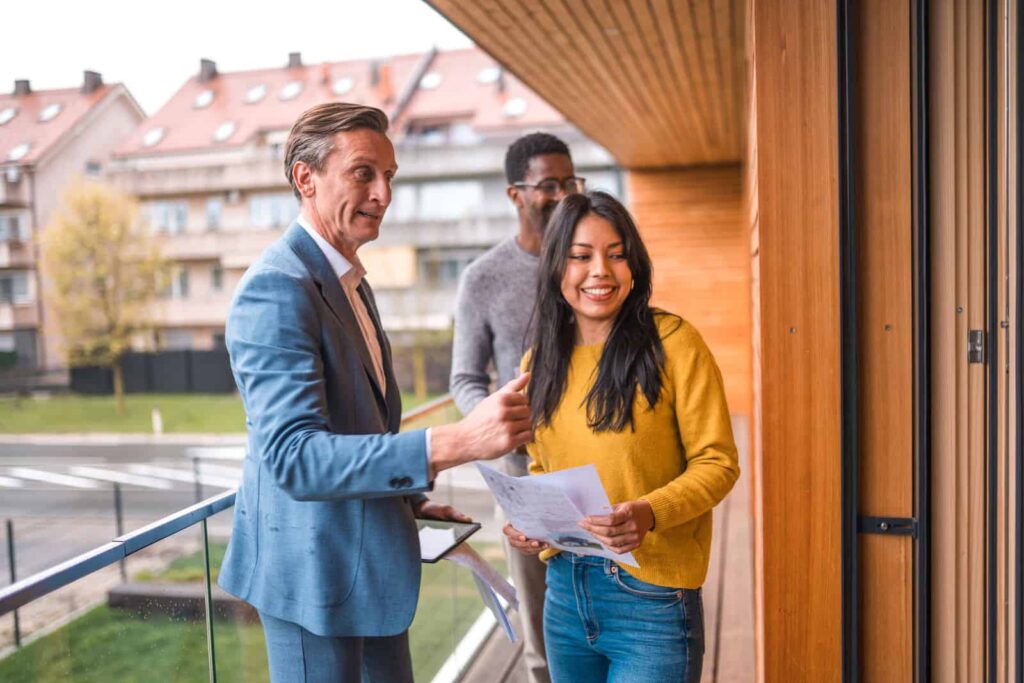 How To Get Your Real Estate Broker License In Washington
Washington State Required Pre-licensing Hours: 90 hours
Colibri Real Estate Washington Course Hours Offered: 90 hours
---
How to get a real estate broker license in Washington?
Step 1. Meet Washington real estate license requirements as outlined by the Washington State Department of Licensing:
Be at least 18 years old
Have a high school diploma or GED
Step 2. Complete an approved 90 hours of Washington real estate pre-license education.
Step 3. Successfully pass the Washington broker licensing examination.
Step 4. Submit fingerprints for a background check.
Step 5. Apply for your Washington broker license.
How long does it take to get a Washington real estate license?
It varies per person on how long it takes to get a Washington real estate license depending on the pace in which you complete the 90 hours of pre-licensing coursework and pass your licensing examination, the time it takes you to complete the application process, and application and background check processing times.
What kind of information will I learn to help me get a real estate license in Washington?
All Colibri Real Estate Courses are approved by the Washington State Department of Licensing. Once completed, you are eligible to sit for the Washington Real Estate License Exam.
Per Colibri Real Estate policy, students have six (6) months PER COURSE to complete each course. Your six month completion period begins once you access your course. The required pre-licensing education consists of the following courses:
Real Estate Fundamentals (60 hours)
Real Estate Practices (30 hours)
How do I apply for and take the Washington Broker licensing examination?
Candidates must complete the examination within two (2) years of completing the Real Estate Fundamentals and Real Estate Practices courses. Before you complete your pre-licensing education, you must register as a student with the testing vendor, PSI at www.goAMP.com with your Colibri Real Estate student ID number in order to schedule your exam. We are listed under Colibri Real Estate, LLC LLC. 
Your exam results are valid for one (1) year. If you don't apply for a license before your results expire, you'll have to reapply to take the exam. You may also have to meet additional education requirements. If you fail the exam, your score report will include instructions for retaking it. If you fail a portion of the exam, you'll need to retake the part you failed. You'll have 6 months to retake the exam.
How do I submit my fingerprints for the background check?
Applicants must schedule and pay for a fingerprint appointment through identogo.com. The scanned fingerprints will be sent electronically to Washington State Patrol (WSP). If you are located in Washington, go to Fingerprinting and background checks for instructions on how to submit your fingerprints through IdentoGO. If you are located outside of Washington, call Real Estate Regulatory at 360.664.6484 for fingerprint card submission instructions. Licensees are required to submit fingerprints for initial licensure and every six (6) years afterward.
How do I submit my Washington Broker application?
Submit your application to become a Broker using DOL's online portal. After meeting all requirements and within one (1) year of passing your licensing examination, you will be issued an inactive license. Your license will be activated immediately when you accept an online request to join a firm. Your broker's license will expire 2 years after it's issued.
Does Washington offer reciprocity?
The real estate education requirements will be waived for qualified applicants currently licensed in another state.
The process for applying for a Washington broker's license if you are licensed in another state is as follows:
Request the broker's exam by submitting a certified license history from the real estate licensing agency in the state where you're currently licensed to:
Real Estate Licensing
PO Box 9021
Olympia, WA 98507
Fax: 360.586.0998
Email: [email protected]
After DOL has reviewed your license history, you will receive instructions on how to take the broker's exam.
If you've had an active license in another state in the previous six (6) months, you'll only need to take the Washington State portion of the exam.
After you've passed the required portions of the exam, you may submit your application.
Regulatory Notes:
Obtaining Certificate of Course Completion: Upon completion of the course, Colibri Real Estate will provide you an electronic certificate of completion in your account dashboard. Course completion dates are recorded using Central Standard Time, therefore that will be the time reflected on your certificate.
Roster: Rosters for both the 60-hour Fundamentals course and the 30-hour Practices course are submitted electronically to PSI/AMP every business day.
Roster Sent: Every 1 days
Washington State Department of Licensing
Website: https://www.dol.wa.gov
Phone: 360-664-6488 or 360-664-6500
Fax: 360-586-0998
Address: Real Estate Licensing Department of Licensing, PO Box 3917 Seattle, WA 98124
Washington License Lookup Website
Read More
Good to Know
The information provided is a summary of the minimum requirements set forth by the Washington Real Estate Commission. For a more detailed requirements breakdown, please see the board's site.
If you hold Real Estate licenses in multiple states, please make sure to check each state's requirements.
Note: This license renewal information is provided as a convenience only and is subject to change at any time. It's ultimately the responsibility of the licensee to be sure that he or she is meeting all requirements for each license and corresponding renewal period.