Michigan Real Estate License Requirements
How To Get Your Real Estate License In Michigan
Do you want to become a real estate agent and get your Michigan Real Estate License? Colibri Real Estate has taught thousands of aspiring real estate agents in Michigan, and we make it easy for you to get up to speed on the Michigan real estate license requirements.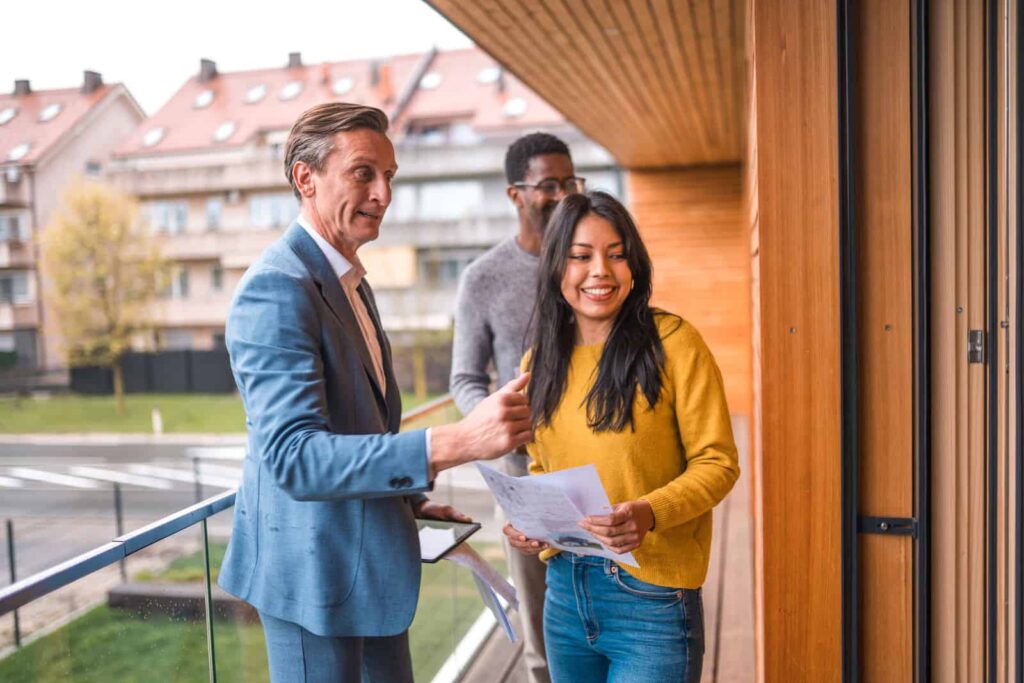 Salesperson Pre-Licensing
How To Get Your Real Estate Salesperson License In Massachusetts
Michigan State Required Pre-licensing Hours: 40 hours
Colibri Real Estate Michigan Course Hours Offered: 40 hours
---
Step 1. Meet Michigan salesperson real estate license requirements as outlined on the Michigan Board of Real Estate Brokers and Salespersons (LARA) website:
Be at least 18 years old
Be of good moral character
Step 2. Complete an approved 40-hour Michigan real estate pre-license course.
Step 3. Submit the Michigan salesperson license application.
Step 4. Pass both the state and national portions of the real estate salesperson licensing examination by earning a score of 70% or higher.
Step 5. Obtain sponsorship from a licensed Michigan broker.
How long does it take to get a Michigan real estate license?
It varies per person on how long it takes to get a Michigan real estate license depending on the pace in which you complete the 40 hours of pre-licensing coursework and pass your licensing examination, the time it takes you to complete the application process and find a sponsoring broker, and application processing times.
What kind of information will I learn to help me get a real estate license in Michigan?
All Colibri Real Estate courses are approved by the Michigan Board of Real Estate Brokers and Salespersons. Once completed, you are eligible to sit for the Michigan Real Estate License Exam.
Per Colibri Real Estate policy, the 40-hour pre-license coursework for salespersons must be completed within six (6) months of the start date. The start date for distance education courses is the date the course material is first accessed and the end date is when all required documentation is submitted to the provider. Applicants must complete a required 40-hour Michigan Real Estate Fundamentals course, which includes at least 4 hours of civil rights law and equal opportunity in housing.
VIEW COURSES AND PACKAGES
How do I submit my Michigan Salesperson application?
Michigan has transitioned to a new system (MiPLUS). Within thirty-six (36) months of completing the pre-licensure course and prior to taking the exam, salesperson candidates must apply for their license online on MiPLUS. The application is valid for one (1) year from the date of receipt.
You are required to have a licensed individual broker or broker company sponsor you to become licensed. After passing the Real Estate Salesperson exam, you will need to provide your employing broker information to complete the licensure process. This can be completed online by visiting www.michigan.gov/miplus, selecting "MiPlus Login, selecting "Modification" next to your application number, and entering your employing broker's 10-digit license number. Brokers must go online to verify that an applicant is approved for employment by their office (this would be the same as signing the bottom of a salesperson's paper application in the past). After the selected employing broker approves your request, your license will issue and you will be notified via email. Learn more about finding a sponsoring broker.
How do I take the Michigan Salesperson licensing examination?
It takes 2 business days (approximately 48 hours) after the application is approved before you will receive an email from the State of Michigan notifying you of your authorization to register for the licensing exam administered by PSI. The email will contain a 6-digit Exam Candidate ID number that you will need to schedule your exam as well as instructions for contacting PSI directly to register. Register for and pass both the state and national portions of the salesperson's exam through PSI within one (1) year from submitting your license application. Applicants must pass the real estate licensing examination by earning a score of 70% or higher.
You do not need to have a broker at the time you submit the license application or when you apply to PSI to sit for the licensing exam.
Regulatory Notes:
Obtaining Certificate of Course Completion: Upon completion of the course, Colibri Real Estate will provide you an electronic certificate of completion in your account dashboard. Completion information is also submitted weekly by Colibri Real Estate to the Board. Course completion dates are recorded using Central Standard Time, therefore that will be the time reflected on your certificate.
Roster: Rosters are emailed to the Michigan Department of Licensing and Regulatory Affairs on a weekly basis on Tuesdays. We report completions from the previous Tuesday through Monday.
Roster Sent: Every 7 days
Michigan Department of Licensing and Regulatory Affairs (LARA)
Website: https://www.michigan.gov/lara
Phone: 517-241-9288
Fax: 517-241-0035
Address: Ottawa Building, 611 W. Ottawa P.O. Box 30670 Lansing, MI 48909
Read More
Good to Know
The information provided is a summary of the minimum requirements set forth by the Michigan Real Estate Commission. For a more detailed requirements breakdown, please see the board's site.
If you hold Real Estate licenses in multiple states, please make sure to check each state's requirements.
Note: This license renewal information is provided as a convenience only and is subject to change at any time. It's ultimately the responsibility of the licensee to be sure that he or she is meeting all requirements for each license and corresponding renewal period.