Kansas Real Estate License Requirements
How To Get Your Real Estate License In Kansas
Do you want to become a real estate agent and get your Kansas Real Estate License? Colibri Real Estate has taught thousands of aspiring real estate agents in Kansas, and we make it easy for you to get up to speed on the Kansas real estate license requirements.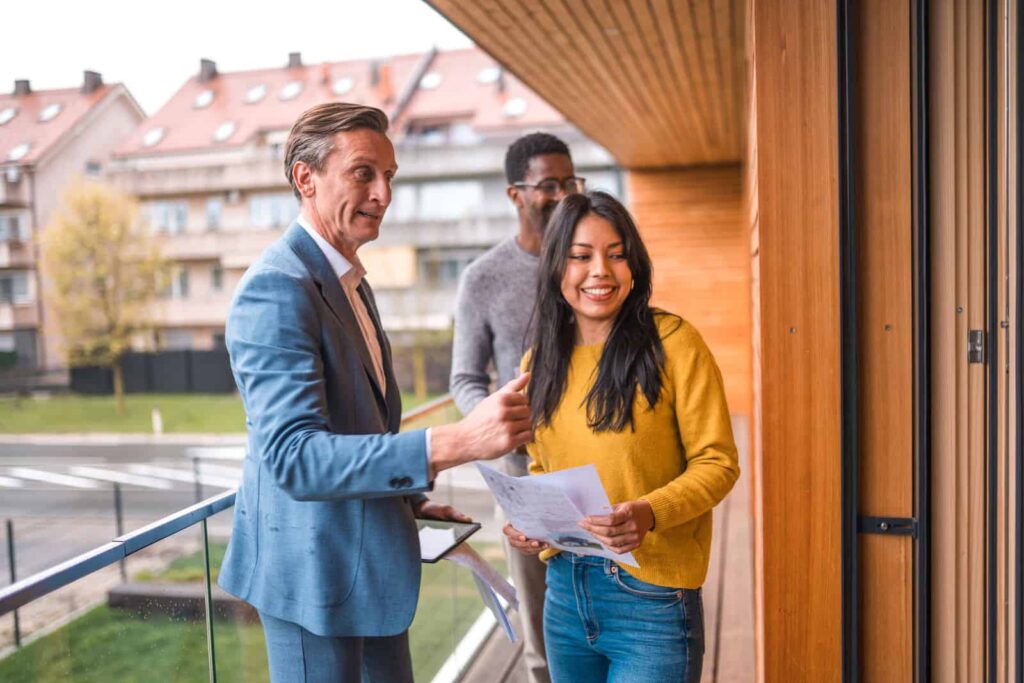 Salesperson Pre-Licensing
How To Get Your Real Estate Salesperson License In Kansas
Kansas State Required Pre-licensing Hours: 60 hours
Colibri Real Estate Kansas Course Hours Offered: 60 hours
---
Step 1. Meet Kansas real estate license requirements as outlined on the Kansas Real Estate Commission website:
Be at least 18 years old
Have a high school diploma or GED
Step 2. Complete the approved 60 hours of Kansas real estate pre-license education.
Step 3. Pass a background check.
Step 4. Pass both the general and state sections of the Kansas real estate licensing exam by obtaining a score of 70% or higher.
Step 5. Obtain sponsorship from a licensed Kansas real estate broker.
Step 6. File your Kansas real estate license application.
How long does it take to get a Kansas real estate license?
It varies per person on how long it takes to get a Kansas real estate license depending on the pace in which you complete the 60 hours of pre-licensing coursework and pass your licensing examination, the time it takes you to complete the application process and find a sponsoring broker, and application and background check processing times. All requirements can be completed within a few months.
What kind of information will I learn to help me get a real estate license in Kansas?
All Colibri Real Estate Courses are approved by the Kansas Real Estate Commission. Once completed, you are eligible to sit for the Kansas Real Estate License Exam.
Per Colibri Real Estate policy, the 60-hour pre-license coursework for salespersons must be completed within six (6) months of the start date. The start date for distance education courses is the date the course material is first accessed and the end date is when all required documentation is submitted to the provider.
The required 60 hours of education consists of:
30-Hour Kansas Real Estate Principles Course
30-Hour Kansas Real Estate Practice Course
The Kansas Real Estate Principles course is valid for twelve (12) months from date of course completion to your exam date. If you are eligible for licensure through requirements met in another jurisdiction, then the Kansas Real Estate Principles pre-license course is not required. The Kansas Real Estate Practice course is valid for six (6) months from date of course completion to the date the Commission receives all parts of your license application.
VIEW COURSES AND PACKAGES
How do I take the Kansas Salesperson licensing examination?
The final examination must be taken through Pearson Vue and passed with a minimum score of 70% on both the national and state portion of the exam. You must pass the exam within 12 months of completing your Kansas Practice course.
How do I submit my Kansas Salesperson application?
The application must be submitted to the Commission within six (6) months of passing the appropriate state license examination (if sections were passed on different dates, the earlier date starts the clock), OR, six months of the earliest document date (ex.: Certificates, Reports, etc.). In addition, the application must be signed by a broker with an active Kansas broker's license. Learn more about finding a sponsoring broker.
Does Kansas offer reciprocity?
Out-of-state applicants must hold a current real estate license in their resident state equivalent to the level of application in Kansas. Applicants who hold a current salesperson's license in another jurisdiction do not have to complete Kansas' 30-hour Principles pre-license course and the national portion of the examination if the applicant has completed a course and examination for a jurisdiction the Commission has determined to have equivalent requirements.
When submitting their application, out-of-state applicants must:
Have their application signed by a broker with an active Kansas broker's license
File a Nonresident Form
Regulatory Notes:
Obtaining Certificate of Course Completion: The state does not require schools to report course completions, however upon completion of the course, Colibri Real Estate will provide you an electronic certificate of completion in your account dashboard. You may need to submit your certificate of completion with your license application, please refer to your license application to determine if this is necessary. Course completion dates are recorded using Central Standard Time, therefore that will be the time reflected on your certificate.
Kansas Real Estate Commission
Website: https://krec.ks.gov/
Phone: 785-296-3411
Fax: 785-296-1771
Address: Jayhawk Tower, 700 SW Jackson Street, Suite 404, Topeka, Kansas 66603
Read More
Good to Know
The information provided is a summary of the minimum requirements set forth by the Kansas Real Estate Commission. For a more detailed requirements breakdown, please see the board's site.
If you hold Real Estate licenses in multiple states, please make sure to check each state's requirements.
Note: This license renewal information is provided as a convenience only and is subject to change at any time. It's ultimately the responsibility of the licensee to be sure that he or she is meeting all requirements for each license and corresponding renewal period.