Colorado Real Estate License Requirements
How To Get Your Real Estate License In Colorado
Do you want to become a real estate agent and get your Colorado Real Estate License? Colibri Real Estate has taught thousands of aspiring real estate agents in Colorado, and we make it easy for you to get up to speed on the Colorado real estate license requirements.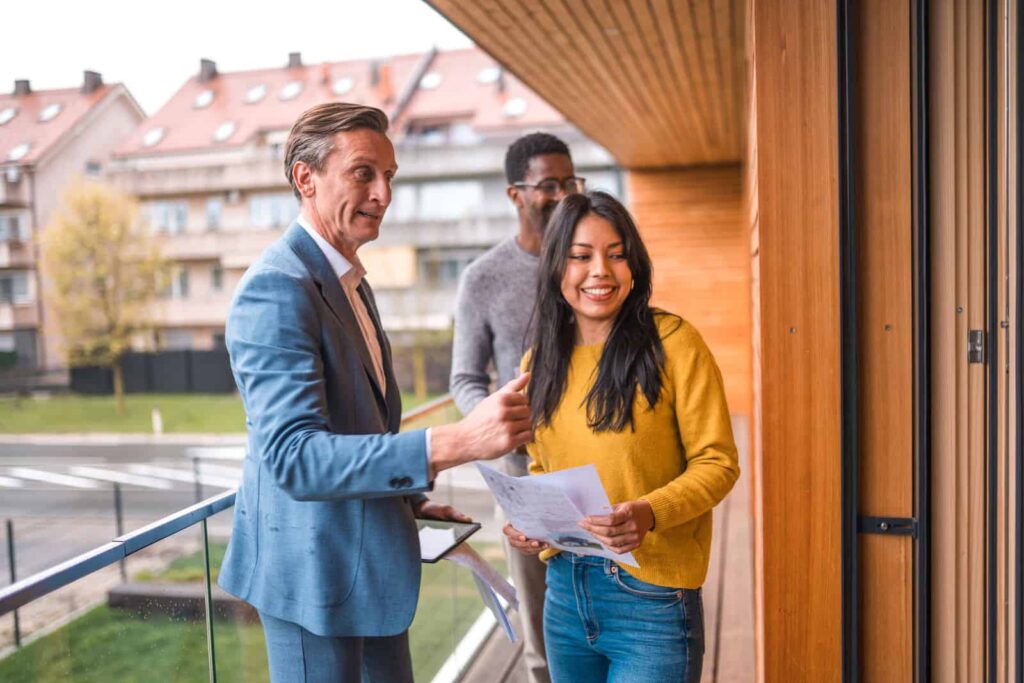 How To Get Your Real Estate Broker License In Colorado
Colorado State Required Pre-licensing Hours: 168 hours
Colibri Real Estate Colorado Course Hours Offered: 168 hours
---
Step 1. Meet the general Colorado real estate license requirements as outlined by the Colorado Department of Regulatory Agencies-Real Estate Division:
Step 2. Complete a background check and fingerprint requirement.
Step 3. Meet the educational requirements in Colorado in one of two ways:
Option 1: Complete 168 hours of Colorado real estate license education
Option 2: A degree from an accredited degree-granting college or university with a major course of study in real estate can be enough to meet the requirements. Original transcripts must be provided upon application. Unofficial transcripts may be submitted to the Division for review prior to taking the broker's exam.
Step 4. Pass the Colorado Broker Exam by obtaining a score of 75% or higher.
Step 5. Provide proof of Errors & Omissions insurance.
Step 6. Complete your Colorado real estate license application.
How long does it take to get a Colorado real estate license?
It varies per person on how long it takes to get a Colorado real estate license depending on the pace in which you complete the 168 hours of pre-licensing courses and pass your licensing examination, the time it takes you to complete the application process, and application (10 days) and background check processing times.
What kind of information will I learn to help me get a real estate license in Colorado?
All Colibri Real Estate courses are approved by the Colorado Department of Regulatory Affairs – Real Estate Division. Once complete, you are eligible for the Colorado Broker Exam.
Per Colibri Real Estate policy, students have one (1) year to complete the 168-hour pre-license coursework for brokers. The start date for distance education courses is the date the course material is first accessed and the end date is when all required documentation is submitted to the provider. The 168 hours of pre-licensing education include the following:
Real Estate Law and Practice – 48 Hours
Colorado Contracts and Regulations – 48 Hours
Colorado Practical Applications – 32 Hours
Colorado Closings – 24 Hours
Colorado Legal Issues – 8 Hours
Colorado Record Keeping & Trust Accounts – 8 Hours
The courses must be taken in the specific order outlined by the system.
VIEW COURSES AND PACKAGES
How do I submit my fingerprints for the background check?
Prior to submitting an application for licensure, each applicant must submit a set of fingerprints to the Colorado Bureau of Investigation (CBI) for the purpose of conducting a Colorado and national fingerprint-based criminal history background check utilizing records of both the CBI and the Federal Bureau of Investigation (FBI). The Colorado Applicant Background Services program (CABS) requires fingerprint transmission through a CBI approved vendor. Find more information on fingerprinting and vendors here. Background checks are valid for one (1) year after completion.
How do I take the Colorado Broker licensing examination?
After successfully completing your courses, you must pass both the national and state portions of the Colorado Broker Exam with a score of 75% or higher. Applicants must take both exams at a PSI test center.
How do I submit my Colorado Broker application?
Applications can take up to ten (10) business days from the time of receipt to be processed. Applicants can apply for a Colorado Broker license at https://apps.colorado.gov/dre/licensing/. Before obtaining an active license, you must have a current Error & Omissions Insurance policy in place. To learn more about obtaining your Error & Omissions Insurance policy, click here.
Does Colorado offer reciprocity?
If you already hold a real estate license in any other U.S. state, or territory, you may obtain a Colorado reciprocal license. Colorado will accept your application for licensure with limited examination and or pre-licensing education along with the following:
Pass a background check
Provide a certified license history from the jurisdiction in which you hold a license
Pass the state​ portion of the Colorado Real Estate Broker's Exam.
Regulatory Notes:
Obtaining Certificate of Course Completion: Upon completion of the course, Colibri Real Estate will provide you an electronic certificate of completion in your account dashboard. You may need to submit your certificate of completion with your license request, please refer to your license application to determine if this is necessary. Course completion dates are recorded using Central Standard Time, therefore that will be the time reflected on your certificate.
Colorado Department of Regulatory Agencies – Real Estate Division
Website: https://dre.colorado.gov/
Phone: 303-894-2166 or 303-894-2185
Fax: 303-894-2683
Address: 1560 Broadway, Suite 925, Denver, CO 80202
Colorado License Lookup Website
Read More
Good to Know
The information provided is a summary of the minimum requirements set forth by the Colorado Real Estate Commission. For a more detailed requirements breakdown, please see the board's site.
If you hold Real Estate licenses in multiple states, please make sure to check each state's requirements.
Note: This license renewal information is provided as a convenience only and is subject to change at any time. It's ultimately the responsibility of the licensee to be sure that he or she is meeting all requirements for each license and corresponding renewal period.