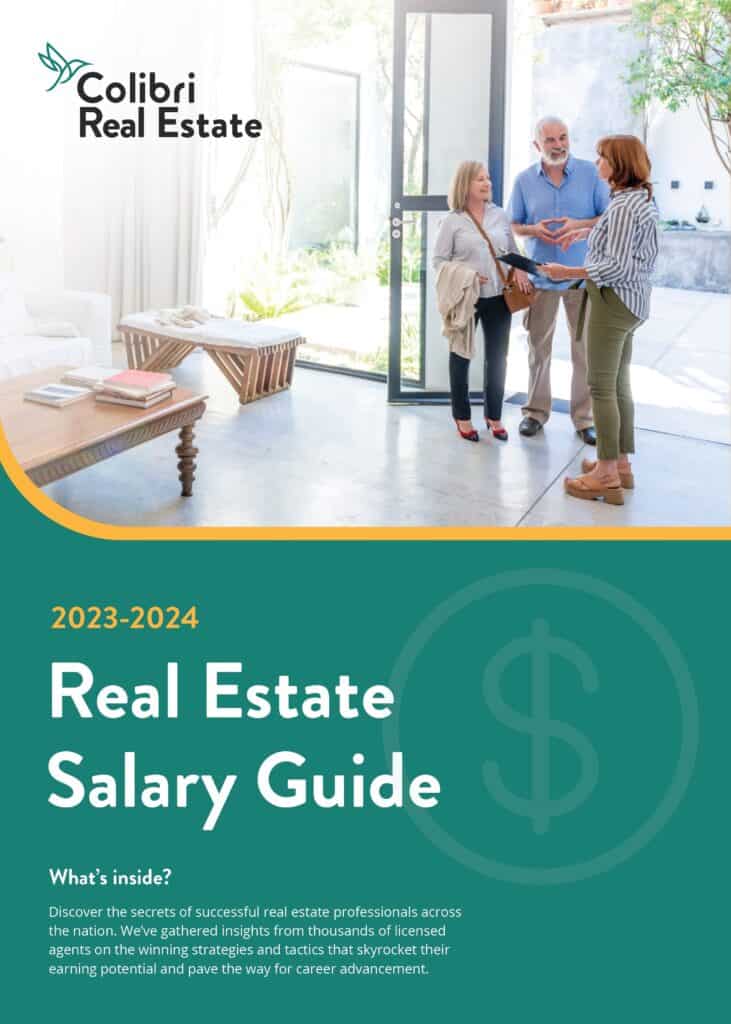 The dynamic world of real estate is as challenging as it is exciting, with unlimited potential and lucrative rewards. However, as with any profession, success is not guaranteed. Understanding the factors that influence your salary as a real estate agent is crucial. From your experience level to the hours you invest and your chosen specialization, each element plays a pivotal role in determining your real estate agent salary. 
Factors that Influence Real Estate Agent Salary
For aspiring real estate agents, it's key to understand the many factors at play when determining your earning potential. How long have you been in the profession? How many hours per week can you dedicate to your career? Let's delve into these key factors that shape your potential earnings as a real estate agent: 
Years of Experience
Your experience level is a cornerstone of your potential income. As a novice in the industry, you can expect to earn an average annual income of around $101,055. However, as you accumulate years under your belt, your earning potential increases substantially. Here's a breakdown from a survey of more than 11,000 agents: 
Less than 1 year: $101,055

 

1-3 years: $92,667

 

4-10 years: $123,808

 

11-25 years: $181,712

 

26+ years: $148,639

 
As these figures indicate, longevity in the field pays off. The knowledge and skills gained over time allow you to command higher commissions and more complex transactions, boosting your overall income. 
Hours Worked
In real estate, time is money. Some agents choose to work part time, either as a second income source or for flexible scheduling. Others dedicate full-time hours (or even more!) to their real estate craft. Here's a look at the average annual real estate salaries based on hours worked per week: 
<20 hours: $54,766

 

21-39 hours: $111,361

 

40-50 hours: $190,419

 

51-59 hours: $140,141

 

60+ hours: $185,961

 
As you can see, putting in the effort yields significant returns. But it also highlights the flexible nature of the industry. Agents can adjust their work hours according to their income goals and lifestyle preferences – part of what makes this such an enticing career path.  
Discovering Your Real Estate Niche
In the vast sea of real estate agents, finding your niche is a game-changer. Specializing in particular aspects of the market can set you apart and boost your earning potential. Some niches, such as condos and commercial real estate, tend to be more profitable due to the unique demands they entail. 
Becoming an expert in a specific segment of the market positions you as a trusted advisor. It also enables you to command higher fees for your specialized knowledge. By focusing your efforts on these niche markets, you can attract clients seeking your expertise. Ultimately, this translates to more closed deals and increased income. 
Investing in Personal Development
Professional growth and continuous improvement are vital ingredients for a thriving real estate career. Investing in personal development can significantly impact your income. Consider acquiring skills in market analysis, negotiation, and communication. Agents with exceptional market analysis skills, for instance, can earn up to 61.67% more than their peers. 
By staying updated on industry trends, honing your skills, and pursuing certifications or designations, you position yourself as a top-tier agent. This not only commands higher fees but also fosters client trust and referrals, ultimately contributing to a higher income.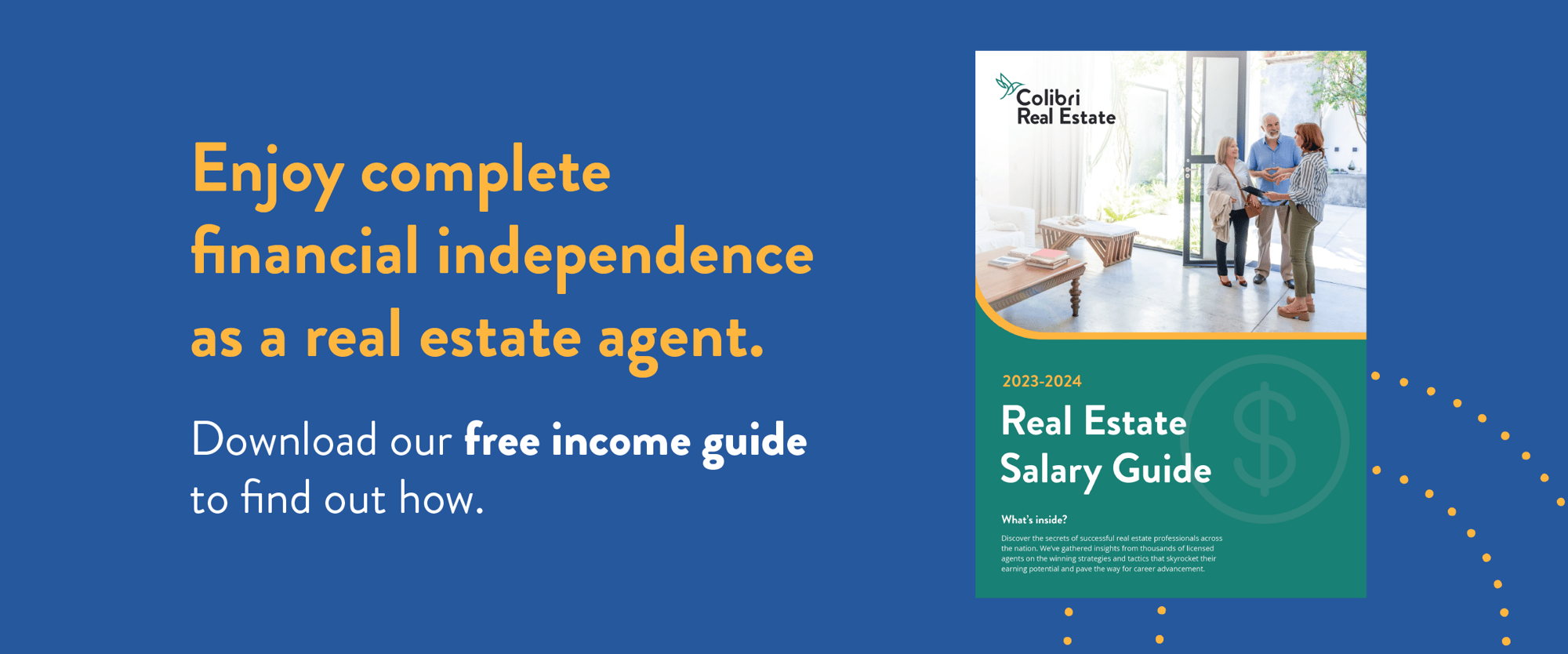 Tips to Increase Your Earning Potential as a Real Estate Agent
While understanding the various factors that influence your income is essential, it's equally important to know how to leverage these factors to your advantage. Here are some practical tips that can help you maximize your earning potential as a real estate agent: 
Develop Exceptional Negotiation Skills 
A significant portion of a real estate agent's role involves negotiation. Mastering negotiation techniques can help you secure better deals for your clients, making your services more valuable and increasing your chances of closing transactions. 
Focus on Lead Generation
Continuously generate leads to keep a steady stream of potential clients in your pipeline. Utilize both online and offline methods, such as networking events, social media advertising, and referrals from satisfied clients. A consistent influx of leads means more opportunities to close deals and boost your earnings. 
Invest in Quality Marketing
Effective marketing is crucial in attracting both buyers and sellers. Invest in professional photography, well-written property descriptions, and eye-catching marketing materials. A strong marketing strategy can help you stand out in a crowded market and command higher fees. 
Set Clear Goals 
Define your income goals and create a plan to achieve them. Setting specific, measurable targets will give you a roadmap to follow and motivate you to strive for greater success. Regularly assess your progress and adjust your strategies as needed to stay on track. 
Maximize Your Potential with Colibri Real Estate
Ready to take the plunge? Whether you're aiming to become a licensed real estate agent or looking to advance your current career, Colibri Real Estate School offers comprehensive resources and education to help you succeed. Contact us today to learn more and get started!