The online real estate school committed to total flexibility
Complete real estate classes on your terms. We can help.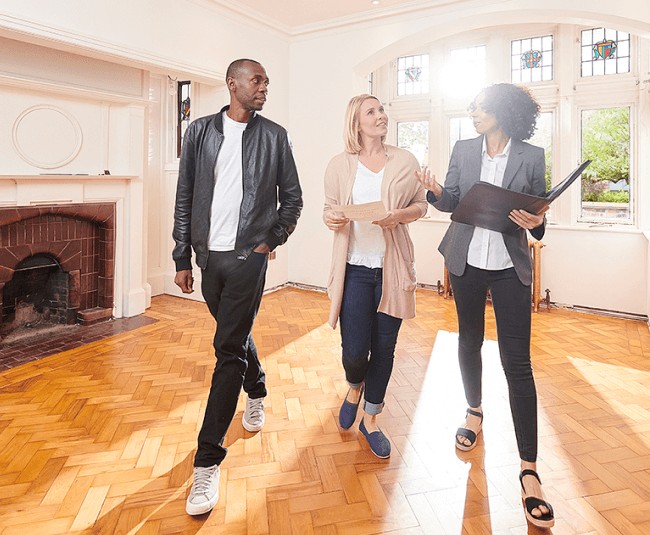 Your success starts at Colibri Real Estate.
Learn from local experts
Active and seasoned real estate instructors offer experience, insights, and guidance about the real estate market in your state.
Pass your exam on the first try
Enter exam day with total confidence. Enroll in industry-leading exam prep to help you pass on the first try. And if you don't, get a refund on your original purchase, whether a full pre-licensing package or exclusively exam prep.
Enjoy flexible learning options
Get the education you need — your way, every day. Explore multiple ways to learn, and discover the method that best fits your goals.
Amplify your career confidence
If you're here, a career in real estate is already calling you. Let's make it happen. Join 520,000 other students who found success with us.
Get your real estate license in 3 easy steps.
01
Complete pre-licensing education.
As a prospective agent, you must take pre-licensing courses from an approved real estate licensing school. Upon completion, obtain your official transcripts or certificate; this is required to finalize your license application.
02
Pass your real estate exam.
Once you've passed the final pre-licensing exam, schedule your state licensing real estate exam. Likely, you'll encounter questions not covered in pre-licensing curriculum, so look for exam prep programs that highlight practice questions for your state.
03
Launch your real estate career.
Congratulations! You're officially a real estate agent! Now you can begin working with a broker who will put you on solid ground, ensuring success right out of the gates.
Your real estate career is calling. Let's answer it together.
Start online real estate classes that fit your lifestyle and long-term goals.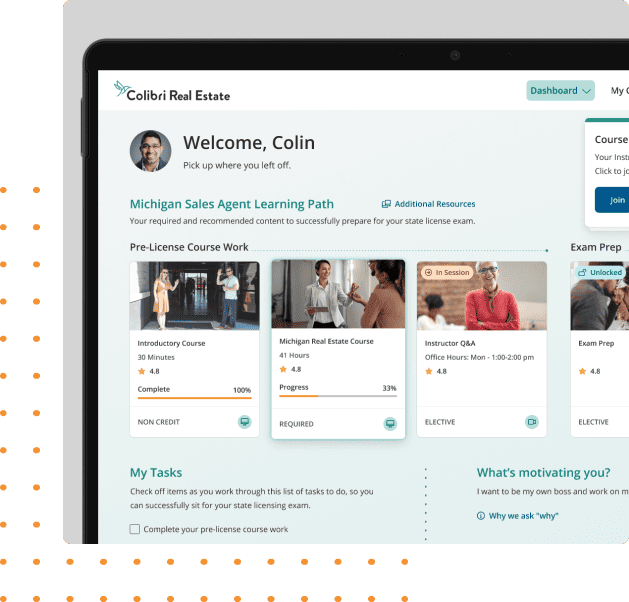 Complete required pre-licensing with a trusted online real estate school.
Created by industry experts with experience in local markets, our real estate courses include real-world examples and interactive learning opportunities.
Self-paced online learning
Study at your own pace with online courses and, if you need support, local instructors are standing by.
Meet your goals with our recommended path to success.
Keep yourself on pace by setting weekly study goals.
Track progress across your required coursework.
Instructor-led livestream classes
Attend virtual classes, taught by local instructors, from any device.
Enjoy all the perks of a classroom, but from the comfort of home.
Attend all scheduled livestream classes for the best course experience.
Engage with instructors and peers in a virtual setting.
Pass the exam on your first attempt.
For total confidence on exam day, start comprehensive exam prep with our program, CompuCram®.
You can expect:
A Readiness Indicator to track your progress with vocabulary, practice tests, and simulated exams
A pre-assessment tool to gauge your knowledge of exam topics
State-level prep content that caters to your specific real estate market
Consistently high first-time pass rates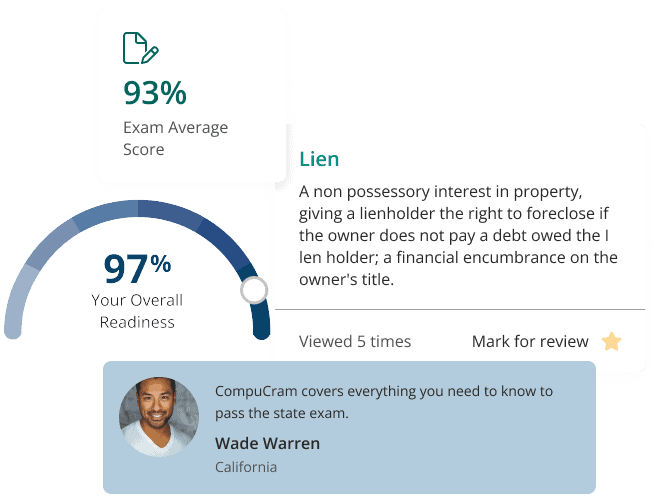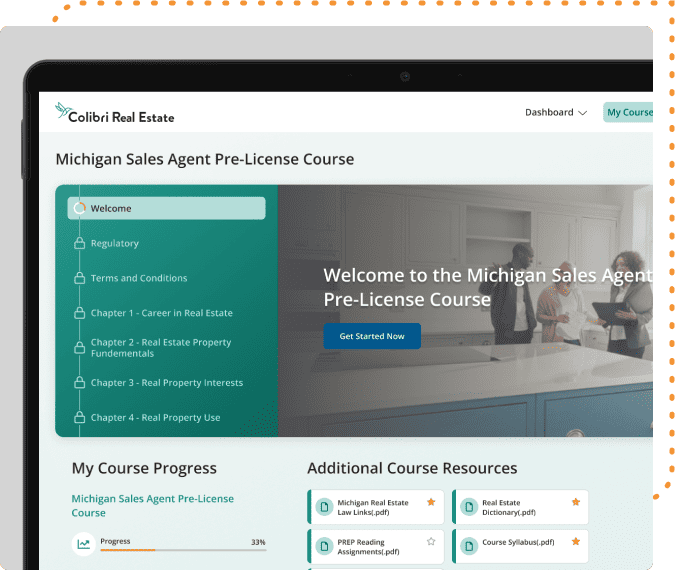 Post-licensing real estate courses
Certain states require new agents to complete this mandatory education — we can help. Take post-licensing courses with flexibility and ease from the top-choice real estate school of your peers.