Texas Real Estate License Requirements
How To Get Your Real Estate License In Texas
Whether you're exploring a new career or preparing for another year of market success, get the education you need from a reliable, established real estate school. With Colibri Real Estate, expect an education partner for life — and nothing less. We're here to guide you, no matter what part of the path you're on. Learn more about Texas's real estate license requirements.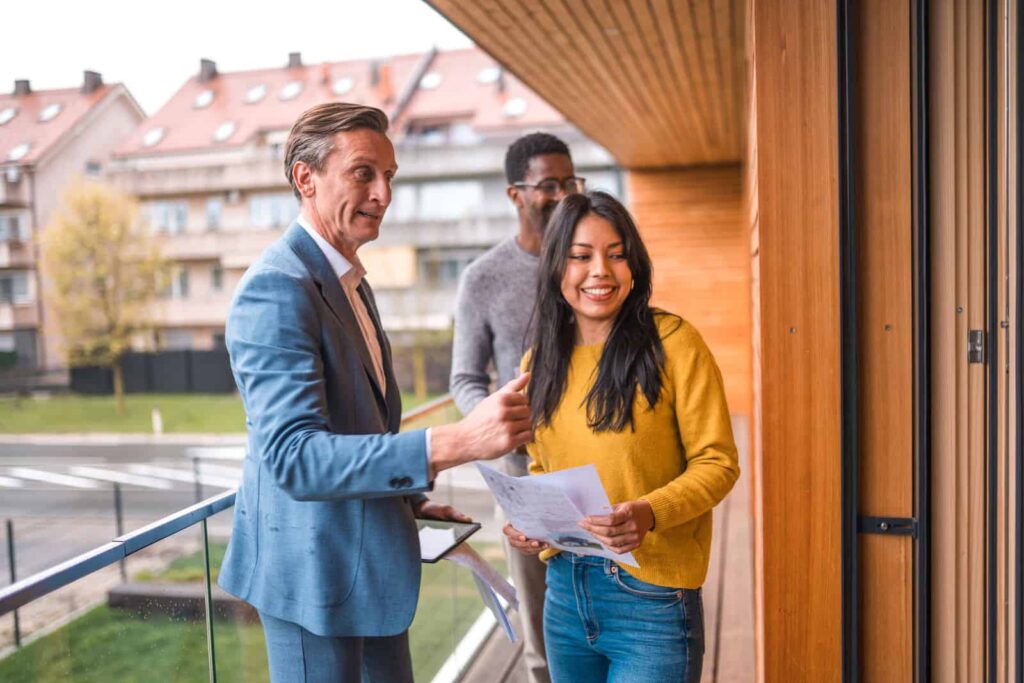 Salesperson Pre-Licensing
How To Get Your Real Estate Salesperson License In Texas
Texas State Required Pre-licensing Hours: 180 hours
Colibri Real Estate Texas Course Hours Offered: 180 hours
---
Step 1. Meet Texas real estate license requirements as outlined by the Texas Real Estate Commission:
Be at least 18 years old
Be a U.S. citizen or lawfully admitted alien
Meet TREC's qualifications for honesty, trustworthiness, and integrity (Consider requesting a Fitness Determination Form before applying for the license if you have any criminal offenses, unpaid judgments, had discipline taken against a professional or occupational license, or have performed unlicensed activity)
Step 2. Complete an approved 180 hours of Texas real estate pre-license education.
Step 3. Apply for your Texas Sales Agent license.
Step 4. Submit fingerprints for a background check.
Step 5. Successfully pass the Texas real estate licensing examination.
Step 6. Obtain sponsorship from a Texas real estate broker.
Step 7. Complete 98 hours of SAE first time renewal education.
How long does it take to get a Texas real estate license?
On average, it takes between four (4) and five (5) months to get a Texas real estate license depending on the pace in which you complete the 180 hours of pre-licensing courses and pass your licensing examination, the time it takes you to complete the fingerprinting and application process, find a sponsoring broker, and application processing times.
What kind of information will I learn to help me get a real estate license in Texas?
All Colibri Real Estate courses are approved by the Texas Real Estate Commission. Once completed, you are eligible to sit for the Texas Real Estate License Exam.
Per Colibri Real Estate policy, students have six (6) months PER COURSE to complete each course. Your six month completion period begins once you access your course.
The required pre-licensing education consists of all of the following courses:
Principles of Real Estate I (30 hours)
Principles of Real Estate II (30 hours)
Law of Agency (30 hours)
Law of Contracts (30 hours)
Promulgated Contract Forms (30 hours)
Real Estate Finance (30 hours)
Each course concludes with a course final exam that must be proctored by an acceptable proctor, as defined by the Texas Real Estate Commission. Course tuition includes proctoring through our online proctoring partner for our students. Additional information on the proctoring process can be found here.
VIEW COURSES AND PACKAGES
How do I submit my Texas Sales Agent application?
Submit your application and fee to become a Sales Agent using TREC's online portal. You have one (1) year from the date your application is filed to meet all license requirements. After meeting the requirements, you will be issued an inactive license. When the application requirements are met, TREC will send you an eligibility letter which includes an ID number that you will need to register to take the licensing examination.
After completing the exam, you need to be sponsored by an active Texas licensed broker to work. You can complete a sponsorship request using the online portal. You cannot submit a sponsorship request until you have been issued an inactive license. Once the broker has accepted your request, your active license will be issued. Learn more about finding a sponsoring broker.
Track the status of your application using TREC's Application Status Tracker.
How do I submit my fingerprints for the background check?
You are required by law to have fingerprints on file with the Texas Department of Public Safety (DPS) so a background check can be performed. Fingerprints on file for other agencies will not be accepted. When you have received your exam eligibility letter from TREC, you may schedule a fingerprint appointment through IdentGo. You will need the TREC ID number from the eligibility letter when making your appointment. Pursuant to DPS requirements, you will be photographed as part of the fingerprint process. You must pay a fingerprinting fee to the vendor in a manner that is acceptable to the vendor. Learn more about the fingerprinting process here.
How do I take the Texas real estate licensing exam?
After your application is accepted for processing and education requirements are satisfied, you will be notified of eligibility to sit for the examination. License examinations are administered by a national testing service contracted by TREC. The exam eligibility notification will have instructions for contacting the exam administrator and obtaining a copy of the Candidate Handbook. The Candidate Handbook contains information about the examination, study material, and instructions for making an exam reservation.
The sales agent examination must be taken through Pearson Vue. After obtaining eligibility, candidates may make a reservation by either visiting www.pearsonvue.com or calling Pearson VUE at (800) 997-1248. Before taking an examination, candidates must complete all pre-licensing education and file a real estate sales agent application with the Texas Real Estate Commission (TREC). If you have filed an application and met TREC's qualifications, you have one year from the date the application was filed to pass your examination. You will need to answer 56 questions correctly on the National portion of the examination and 21 questions correctly on the State portion of the examination in order to pass the examination.
The state requires proctoring of your licensing exam. Additional information on the proctoring process can be found here.
What are the Texas Sales Agent post-licensing requirements?
If you are renewing for the first time, active or inactive, you must complete a total of 90 first time renewal education hours along with 4 hours of TREC's Legal Update I and 4 hours of TREC's Legal Update II for a total of 278 hours of education prior to the end of your first license term. The 90 hours of education consist of the following courses:
Texas Real Estate Marketing (30 hours)
Texas Real Estate Brokerage (30 hours)
Texas Real Estate Property Management (30 hours)
You must submit qualifying course completion documents to TREC at least 10 days before renewing your license. Qualifying credit will not be granted if you were previously given credit for a substantially similar qualifying course within a two year period. You may not defer SAE requirements. If you have been made a supervisor by your broker for six months or more, you need to take a 6-hour Broker Responsibility course to renew.
Enroll in Colibri Real Estate' 90 hour SAE renewal education today!
VIEW POST-LICENSING EDUCATION
Regulatory Notes:
Obtaining Certificate of Course Completion: Upon completion of the course, Colibri Real Estate will provide you an electronic certificate of completion in your account dashboard. Submit your course completion documents to TREC after applying online or with your paper application. After completing your course work, you are welcome to submit a course and instructor evaluation. Course completion dates are recorded using Central Standard Time, therefore that will be the time reflected on your certificates.
Texas Real Estate Commission
Website: https://www.trec.texas.gov
Phone: 512-936-3000
Fax: 512-936-3809
Address: Texas Real Estate Commission P.O. Box 12188 Austin, TX 78711
Read More
Good to Know
The information provided is a summary of the minimum requirements set forth by the Texas Real Estate Commission. For a more detailed requirements breakdown, please see the board's site.
If you hold Real Estate licenses in multiple states, please make sure to check each state's requirements.
Note: This license renewal information is provided as a convenience only and is subject to change at any time. It's ultimately the responsibility of the licensee to be sure that he or she is meeting all requirements for each license and corresponding renewal period.