Real estate exam prep:
Pass your test on the first try
Enter exam day with total confidence. Enroll in online real estate exam prep to pass your exam the first time. And if you don't? Get a refund on your original purchase, whether a full pre-licensing package or exclusively exam prep.
Purchase real estate exam prep in a course package or on its own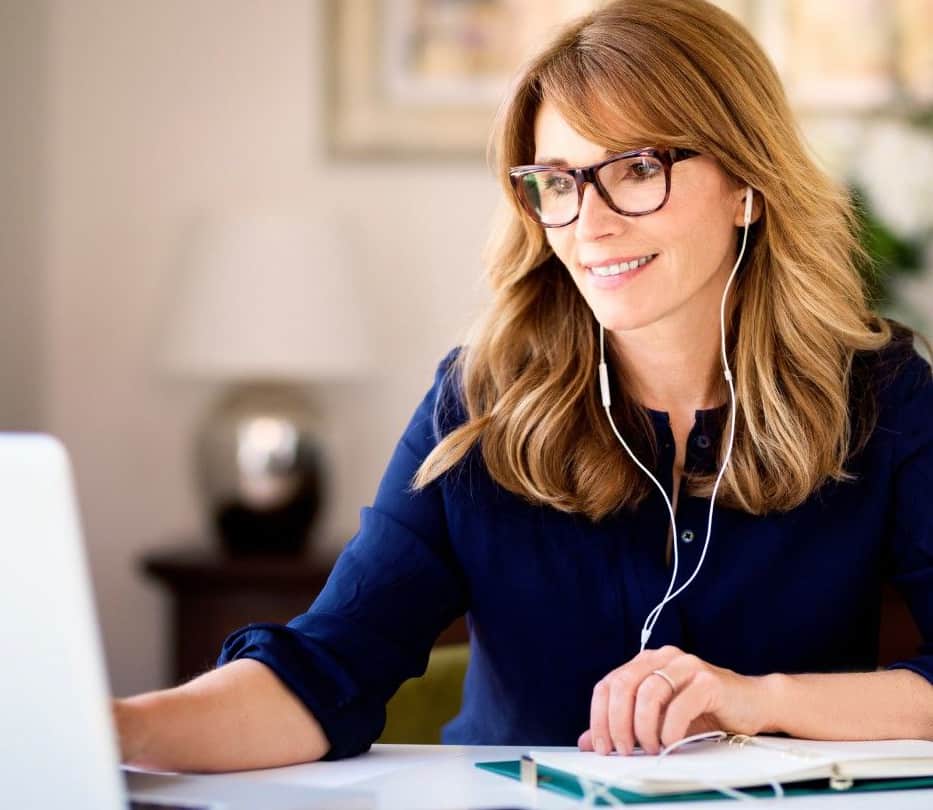 What is Real Estate Exam Prep?
Pass or Don't Pay Guarantee
Shop Real Estate Exam Prep Courses
Easy, effective exam prep
Powered by CompuCram, this comprehensive test-prep solution readies you for the real estate exam. Our industry-leading program provides the resources and guidance needed to confidently pass the exam on your first try.

How real estate exam prep benefits you.
Our real estate test prep readies you for topics found on your specific state's license exam. To ensure you're fully prepared, we provide inside knowledge of what's covered, as well as proprietary exam mastery methods.

Why take real estate exam prep with us?
Your success is our No. 1 priority. And with our exam prep program, it's guaranteed. To date, we've helped thousands of students pass their exam on the first try. And if you don't pass on your first attempt, get a refund on your original purchase, whether a full pre-licensing package or exclusively exam prep.*

* Due to state law, guarantee is not available in Florida, Michigan, New Jersey, and Tennessee.
What exam prep users say
2022 RISMedia Real Estate Rookie of the Year Finalist
After years as a paralegal, Nicole Dudley decided it was time for a change. She completed real estate courses, then enrolled in Colibri Real Estate's exam prep program. With the program's help, Nicole was able to combat test anxiety and pass her exams. Real estate license in hand, she now works as an Indiana realtor. In her first year, Nicole hit $12 million in transactions, making her a top-10 finalist for RISMedia's Rookie of the Year award.
Learn more about her story:

Pass or Don't Pay Guarantee
Here's how it works.

1. Purchase a qualifying package.
Purchase a pre-license package that contains exam prep or purchase exam prep on its own.

2. Practice for the exam.
Within exam prep, complete at least three simulated exams with a passing grade of 80% or higher.

3. Take the state licensing exam.
Sit for your exam within 30 days of completing our exam prep curriculum. The testing provider will notify you of your exam results.

4. Celebrate or get your money back!
Email us at [email protected] with a copy of your first-try exam results within 30 days of the failed exam attempt.
Get real estate exam prep, powered by CompuCram
Exam prep can be purchased as part of a real estate license package or as an individual program.
Two ways to enroll
You have options—and you have time. Choose one, and enroll at least
one week prior to sitting for your state exam.
Purchase exam prep as part of our state-specific licensing packages, which include everything you need to get licensed as a real estate agent.
Exam prep can be purchased as an individual program that'll help you pass your state's real estate exam the first time.
How much time do I need for exam prep?
We recommend at least a week. Some customers, however, report they started the
program just three days prior to taking their state exam and still passed.