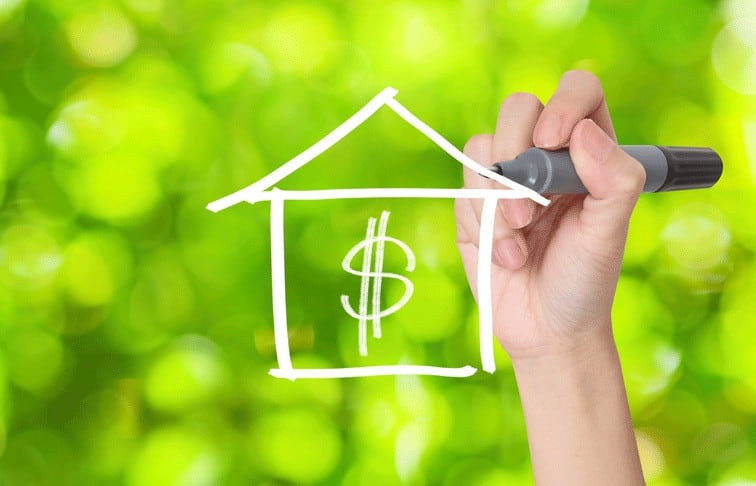 What's the average real estate salary? According to the NAR 2017 Member Profile, the median gross income of REALTORS®  was $42,500 in 2016. This is 25 percent higher than the median annual wage for all workers. It also represents the average of the combined total of people who work part-time and those who work full-time. The median gross income of REALTOR® households rose from $98,300 in 2015 to $111,400 last year, according to NAR's Member Profile.
Real estate is often a referral-based business. Those who are involved in the business longer typically are the most successful. Those with 16 years or more experience earned the highest real estate income: approximately $78,850 on average.
Most agents as well as brokers reported making more money in 2017 than they did in 2016. According to the 2018 Real Estate Agent Income Guide recently released by Colibri Real Estate, 59 percent of agents earned more in 2017 and 2016 as did 65 percent of brokers.
The report also points out the correlation between income and the number of hours worked. Those who typically worked less than 20 hours per week had a median gross income of less than $10,000 a year, while those who worked 60 hours or more per week had a median gross income of $100,000 or more.
Some progressive brokerages are moving to a salary-based structure to appeal to new agents—particularly Millennials—who may be interested in a more reliable source of income. While this is not for everyone, it's certainly an important consideration if you're comparing brokerages.
But remember, one of the benefits associated with a career in real estate is the unlimited earnings potential. Unlike salaried or wage-paying jobs, a commission-based job allows you to get back in income what you put into it in effort and energy.
(Editor's note: This blog post has been updated as of August 2018 to reflect the latest salary statistics from our  2018 Real Estate Agent Income Guide.)
FREE DOWNLOAD: What can you expect costs to be in your first year as a real estate agent?
How commission works
How much will you make when you sell a home? On real estate reality television, we often see agents sell a home for $400,000 at a 6 percent commission rate. That would be $24,000 with just one transaction. Or would it be?
Commissions are typically paid by the property sellers and—by law—are negotiable. "Standard" real estate commissions typically range from 3 to 7 percent for residential sales, depending on the local area. That commission is split between the buyer's agent and the seller's agent. For this example, we'll use 6%.
If you sell a home for $400,000, the 6 percent commission is $24,000. If another agent was involved in the transaction, your split becomes 3 percent, or $12,000.
Now you need to take into account your brokerage split. New agents typically have to give their broker a bigger split, because commission splits are typically tied to experience and the amount of business you bring in. If you have a 70/30 split with your broker, that leaves you with $8,400.
Making $8,400 for one property is not too shabby. Just remember that you need to set aside a portion of that money for taxes (you're an independent contractor now). Plus, you'll want to recoup some of the money you likely spent on advertising the property and shuttling clients around to see the house.
Variables that impact your real estate salary
Your location
While the commission rates tend to stay in that 3 to 7 percent range, the dollar amounts of real estate commissions vary depending on the location and the average sales price in your community.
The local economy
Economic fluctuation is another factor that may impact your real estate salary from year to year. When job growth is high, and more people are moving to your area, home sales rise. If the local economy is depressed, you'll need to work harder to make transactions happen.
Your real estate expenses
As an independent contractor, you'll usually be responsible for your licensing education and fees, health insurance, vehicle expenses, marketing and advertising, internet service, MLS fees, brokerage fees, continuing education, and more. These expenses will affect your net real estate salary. According to the NAR study mentioned above, a REALTOR's average expenses were more than $6,000, not including brokerage splits.
Your ability to network
Real estate is a relationship-based business. Your real estate salary is directly correlated to how well you network and make connections, and your ability to turn those connections into transactions. In your first year, when you're just starting to build your business, this can be difficult. Make a point of connecting with at least five new people each day, and grow your sphere of influence to maximize your real estate salary potential.
Time and experience
As is true with most careers, the more experience you have and the more hours you work, the more money you'll make. This is especially important for those in real estate, and more agents see a larger payoff of their investment in year two of their real estate career. According to the 2018 Real Estate Agent Income Guide, real estate agents need to find that sweet spot between work-life balance and how much money they wish to make. But one of the most attractive things about a career in real estate is that agents get to make this decision for themselves, depending on their goals.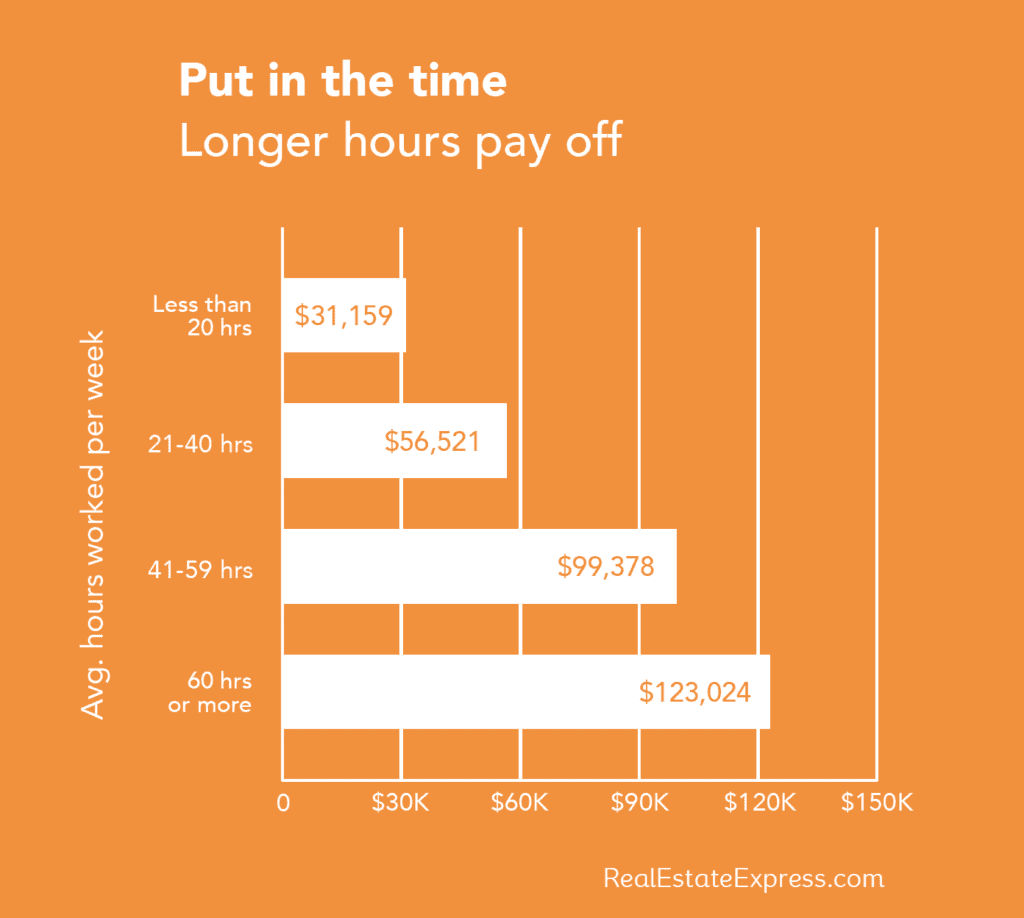 Exploring a career in real estate? Browse our blog for tips and tools to help launch your real estate career. For more great resources, check out ColibriRealEstate.com.

FREE DOWNLOAD: Is a Real Estate Career Right for You?