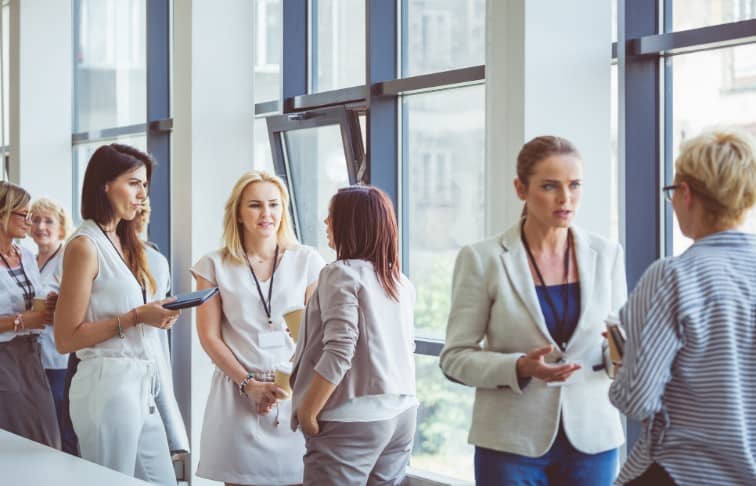 As part of our Ask a Broker series, Brad Pauly of Austin real estate firm Pauly Presley give us insight on how new agents can start a career in real estate from scratch.
If you don't have a huge network, being a real estate is a difficult job. Don't believe everything you see on HGTV, without a network this business is a grind.  Here are some tips to help any new agent get started in a career in real estate.
1.  You are a lead generator  
Every new agent should think of themselves as a lead generator. That has to be your number one focus.
Most new agents don't have a network of buyers and sellers to tap into once they get licensed. So, how do you generate buyer and seller leads? My recommendation… don't.  Start with leasing. There are a lot more tenants than buyers and sellers and they are much easier to secure as clients. They also move every 12 months, will work with new agents, and renting is recession proof. Some tenants will also become future buyers and others will refer you more business, but all are now part of your precious network. I'm not discouraging sales as a new agent, but I know how hard it is to build your business on sales when you are new or newer.
There are some additional great ways new agents can generate leads.
First, the inexpensive way: post on social media. Are you already an over-sharer? Share with the world that you work with tenants, buyers, and sellers and you pay referral fees.

Work your Sphere of Influence (SOI): Family, friends, neighbors, extracurricular activities. These are the easiest leads to work and are an easy way for agents to get their feet wet.  

Do open houses every weekend. It's a great way to get in front of potential buyers and learn the market.

Call For Sale By Owner listings and explain to them your value added to helping them sell their property (make sure to check the Do Not Call List).   

If you're a new agent looking to make a splash and you have a lot of start-up capital, go big!  Send out mailers to a community to generate seller leads. Starting with your own neighborhood is always easy because you're already an expert and will have some built-in recognition.

In our digital age, creating a high-end website and spending on internet marketing (SEO, Adwords, Facebook, etc.) will have the best results.  

Buy a billboard! Feel free to get creative with your ideas.
FREE Guide: Learn how to earn more with our 2018 Real Estate Agent Income Guide.
2.  Learn the market and the language of the business
If you want potential clients to trust that you have their best interests in mind, you need to sound like you know what you're talking about. If you're driving with a customer or client and they ask, "What's that building?" having the right answer will help solidify the confidence in your client that you know the market.  
I know the market is big, and you can't be expected to know everything right away. Here's a trick, start with a small area and work your way out. For instance, know all the downtown condos. It's a finite market that can be learned in a short time. Learning the market is one of the best ways to invest in your business. Tour properties, study your local MLS, and take different routes driving through your city.
It's also key to know real estate terms. Using common real estate terms when talking to potential clients will help to ensure capturing the business and more importantly, their trust.  Where do you learn the language? Listen to experienced brokers or agents on the phone. Take a lunch with a title rep, a lender, or an experienced agent. There are great real estate orators with "books on tape." Study, learn, and practice!
3. Keep spreading your real estate network
Every number and email you get should be part of your network. In order to keep your network working for you, you need to stay in touch with them. A monthly newsletter discussing market data, local city information, and a personal touch should do the trick.  Consider handwritten holiday cards, swag with your contact info, and emails just to check in.
It's a good idea to keep notes about your clients to reference when reaching out in the future (e.g. their pet's name, alma mater, etc.)  Offer referral fees to your network to let them know it pays to send you business. Your network is your livelihood and should be maintained at all costs, otherwise, you'll be stuck at square one.
4. Start a career in real estate by building your network now
If you don't have a network, you have to hustle to build it up. This is a no-salary business and don't expect your phone to ring because you hold a license. Welcome to the "get out of bed and figure out how to make money" business. This business is based on "who you know," so know a lot of people. If you don't know a lot of people, go meet a lot of people. Don't chase commissions, chase leads and clients!