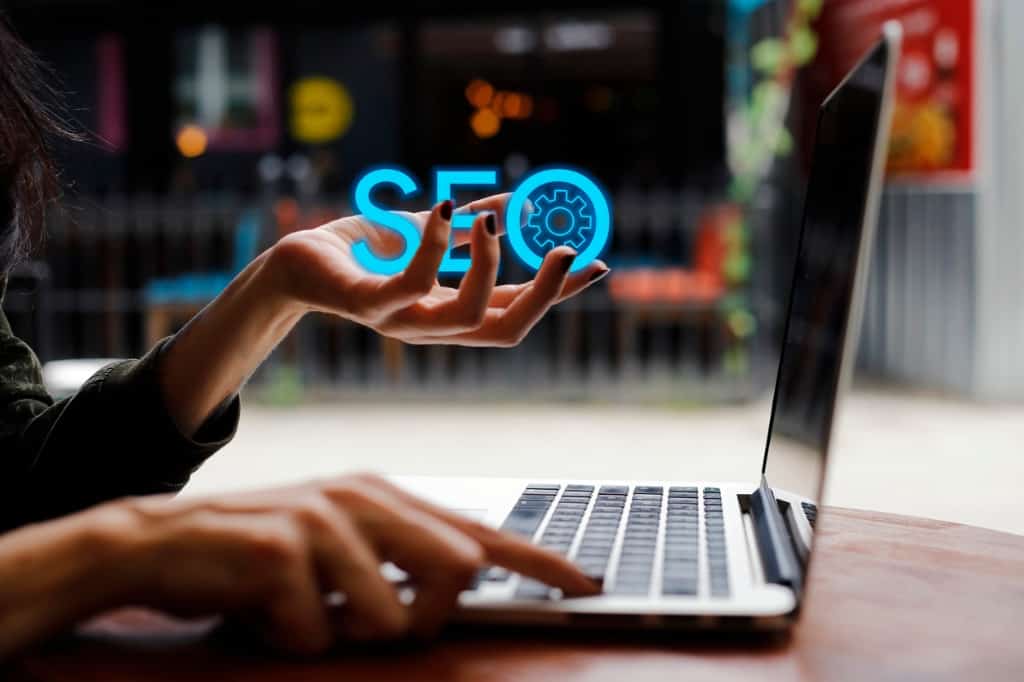 When people are thinking about buying a house, 44% first look for properties online. Only 16% contact a real estate agent to begin their search. Furthermore, 87% of buyers find online websites to be the most useful source of information on properties, according to the National Association of REALTORS® 2019 Profile of Home Buyers and Sellers. Why do these numbers matter to you? Because buyers are looking online to find real estate—and agents. If you want to make it easier for clients to find you, take search engine optimization (SEO) seriously. Use the following SEO tips for new real estate agents.
1. Don't skimp on your website
"Site design is important because converting visitors once they get to the site is just as important as getting them there. The site must be fully responsive," says Michael Caroff, an expert in web traffic and SEO. Bottom line, if your site is ugly and a pain to use, even if you drive gobs of traffic there, the odds of those visitors becoming clients are slim.
There are many DYI website options out there. But creating a new real estate website or overhauling an old one might not be a job you are cut out to do. If you have the budget for it, hire a website developer with actual SEO experience.
2. Go super local with keywords
The second item on our list of SEO tips is related to real estate keywords. When it comes to integrating keywords into your content, the more specific and local, the better. After all, when buyers search for properties, they are going to key in phrases such as [Insert location] real estate listings, [Insert location] homes for sale, and [Insert location] real estate agent.
Pro Tip: You can find a nifty real estate keyword generator in this Real Estate SEO Guide from Schumacher Marketing.
"It's infinitely easier to rank for a keyword phrase like 'High School District Homes' than it is for 'City Homes,'" says Joshua Jarvis, of Jarvis Team Realty in Georgia. Figure out your niche, focus on 10 or so neighborhoods or areas you serve, and then come up with a list of hyperlocal phrases that match both your niche and those neighborhoods. Then make sure that you incorporate those keywords on each landing page on your website.
3. Create and share amazing content
After you've created a beautiful website and loaded it with local keywords, don't stop there. To maximize the amount of traffic coming to your website, create quality content that grabs people's attention and keeps them engaged.
You don't have to be a professional writer either. "Create simple blog posts, ideally that include pictures or video, about the community, average sales prices, client success stories, homes that recently sold, and area businesses," advises Frank Klesitz, co-founder of Vyral Marketing, an Omaha, NE firm that specializes in inbound marketing for real estate professionals. You can also write about home-buying, renovation, maintenance, or decorating tips, he says. Just make sure anything you share is valuable to readers.
Keep the posts short and focused (300-400 words), with your keywords sprinkled throughout the text. Warning: Google penalizes for keyword stuffing, so only use keywords when you can integrate them naturally. The general rule is to limit the number of times you use a keyword to five in any single post.
Frequency is also important. Post a new blog piece at least two times per week, recommends Klesitz.
4. Make the most of social media
Quality content—specifically that which includes images and videos—is more likely to be liked or shared on social media. Sharing helps bring potential clients to your website. So don't take the time to draft a blog post and just forget about it. Share it on Facebook, LinkedIn, and Twitter.
Also, David Waterman, Senior Director at The Search Agency, a digital marketing firm, strongly advises real estate agents to take advantage of both YouTube and Pinterest.
"Google is the top search engine, but YouTube is the second. If you want to make sure you have optimal search visibility, don't forget YouTube. Post your home tour videos on a dedicated YouTube channel, and optimize each video title to the listing address. That will help garner additional organic visibility in YouTube. Plus, Google often includes YouTube video pages in their organic search results," he says.
Additionally, he recommends, "Post perfectly-shot and angled listing pictures on Pinterest to add visibility for your listings. Be sure to optimize the file name and alt text of your images by including the property address. That will give them a higher chance of ranking in Google's image search for property-specific searches."
If these SEO tips seem a bit overwhelming at first, don't panic. The beauty of search engine optimization is that it is an evolving, ongoing process. For new real estate agents, the goal is to start now, so that you can focus more on inbound marketing over the next year. Use the SEO tips outlined above as a jumping-off point.
Check out ColibriRealEstate.com for more great resources, like our Real Estate Salary Calculator. Browse our blog for more tips and tools to help launch your real estate career.