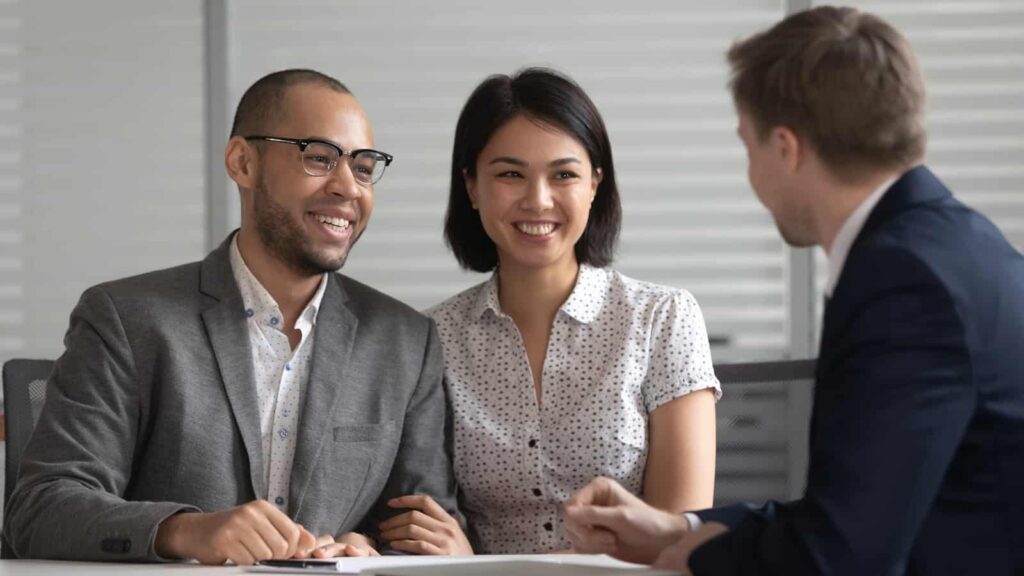 Getting known in your community as a person is probably more important than getting known as a real estate agent, especially when you're starting out in the business. Of course, you want people to know that you're an agent, and you want to be front-of-mind when an acquaintance of yours decides to buy or sell a home. If that's going to happen, you need to be known outside of your career. This will help you develop strong client relationships in the first 12 months of your career—and beyond.
Judy Chace, broker/owner at Mott & Chace Sotheby's International Realty (Providence, Rhode Island) says that the key to building client relationships in your real estate career is not necessarily about stressing your professional excellence. You'll want to build your reputation as an honest broker who represents clients effectively and gets deals done—but before you can do that, you need to get known as a person.
Real estate is a people business
"The buildings you work with are the end product," Chace says, "but real estate is 100 percent a people business. Whom you build relationships with will depend to some extent on your specialty. Mine is the luxury second home market, which means I'm working with discretionary purchases. But if you're selling primary residences to people with school-age children, your circle of relationships will be different, and bigger.
"When you're starting out in the business, start with the people you have relationships with already: parents from your children's school, people from church, people with whom you share a sport or a hobby. Tell them you're in the business and ask them to pass the word to their friends. The idea is to build concentric circles."
FREE GUIDE: Accelerate your rise to the top with this free ebook for newly-licensed agents, Trick of the Trade: Advice for New Agents.
Modern-day methods for building new client relationships
In previous generations, Chace says, beginning agents could initiate client relationships simply by knocking on doors or making phone calls to say, "Your home is beautiful; if you ever decide to sell, please call me." That's not so easy today, because of "do not call" lists, because of higher security-consciousness, and because social media has become so dominant.
Young people entering the real estate business or looking to buy their first home, spend a lot of time on Facebook, Instagram, and other social media venues, Chace says, and they will get to know you through your social media interactions. Make yourself available on these channels, Chace urges. And be willing to talk about real estate outside of normal working hours, because that's when your clients will want to talk.
"But if you're older, and getting into real estate as a second or third career, those channels won't be as important," she says, "because you won't be working with many 21-year-olds.
"However you choose to network, you don't want to just show your listings; you have to let people know who you are, let them get to know you through your shared interests. Be careful of politics. You don't want people not to work with you because of your opinions."

How to increase your profile
Chace suggests the following options for increasing your profile and building potential client relationships:
Join service clubs such as Rotary, Lions, Elks, Kiwanis.
Participate in school activities if you have school-age children.
Involve yourself in church or synagogue if you're religious.
Support the local arts scene (community theatre, musical groups, art exhibits).
If you have hobbies or special interests, join or form clubs of like-minded people.
The deals will come to you, Chace concludes, if you put yourself out there not just as an agent, but as a useful and likable member of your community. Of course, you have to seek out business—but the seeking will be all the easier if you're already among friends.