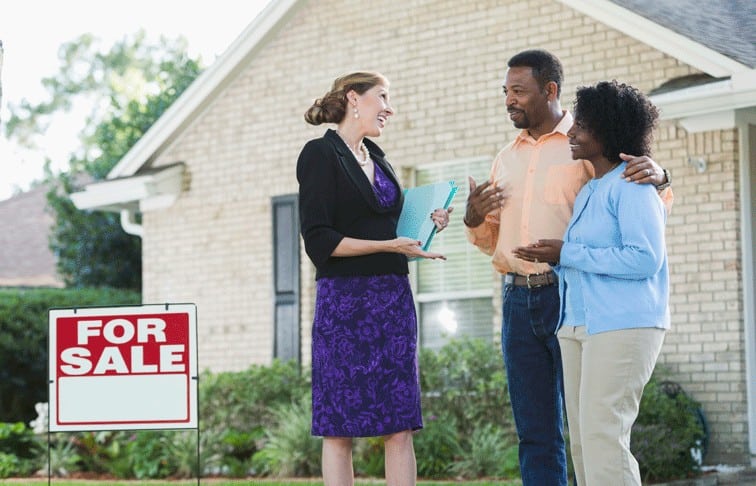 Everyone makes mistakes—even the most seasoned real estate professionals. Perhaps what sets the great listing agents apart from the not-so-great ones is that that they learned from their mistakes early on. Will you make home selling mistakes as a new agent? Absolutely. But you will also learn valuable lessons that will make you a better, stronger agent.
Here are five common home selling mistakes that new real estate agents face.
1. Mispricing a home
Especially at the upper end, mispricing a home can end in disaster for the seller. Agents who specialize in luxury homes have to know how to price those homes. Michalene Lanzito-Melges, who was with Keefe Real Estate (Lake Geneva, Wisconsin), warned that agents who don't manage their clients' expectations and don't go the extra mile to price a home accurately, could seriously damage their reputations.
FREE DOWNLOAD: Is a Real Estate Career Right for You?
"The most common mistake I see homeowners make," she said, "is to mistrust the figures the broker or the appraiser shows them, and insist on listing the property at a price they feel in their heart is right.
"For example, you might insist that your house is worth $2 million when your broker advises that $1.75 million is closer to reality. If you insist on listing it at $2 million, it's likely that you'll have to adjust the price downward in a few weeks—and perhaps by that time the peak selling season will have passed, and a home that might have been snapped up immediately for $1.75 million will languish during the off-peak months at $1.5 million. When I list a property and it isn't sold within 30 days, it's because of the price. Period."
Readjusting the price is an expensive process, Lanzito-Melges added. When you adjust the price of a home, you don't just revise the listing. You have to re-launch your entire marketing program, including the website. She advised hosting a special "brokers' open" event if forced to re-introduce a property but admits it's tough to get agents to attend these.
2. Skipping the pre-listing inspection
Not going the extra mile to determine the right price is another of the common home selling mistakes. If the home is in a neighborhood where there haven't been any recent sales, and/or the property is unusual for that neighborhood,  comps might be sketchy and might paint an inaccurate picture.
Agents should insist that the seller get the home into tiptop shape, and have it inspected, before listing it. The seller will sometimes dispute the inspector if something comes up as 'substandard.' Of course, if the seller disagrees with the inspector, they should tell you—but they need to know that the inspector's word is final.
3. Poor timing
Agents should also be certain that this is the right time for the client to sell. If they sell now, will they be hit with a tax event that they could avoid by waiting? Are they really eager to sell, and motivated, or will they be content to let the house linger on the market? Will they be ready to move out quickly if necessary? Do they have a deadline?
4. Poor home staging
Poor staging of the house is another common mistake. Each room should have some furniture and decoration, but it shouldn't look like it belongs to anyone. Also, agents must remember to sell the outside of the home as well as the inside. Many agents forget about a home's curb appeal, so they don't bother to make the lawn, porch, garage, and deck look beautiful. And hire a professional photographer who knows how to make a home look good on the internet.
5. Poor advertising
As soon as a home is ready to be put on the market—before it's listed—the agent should have a list of several potential buyers and should call them in person. Equally important, though, is to use all marketing avenues—print media, word-of-mouth, and especially the internet—to the fullest.
"It's best not to allow clients to be present for showings," Lanzito-Melges concluded. "You don't want them commenting on 'their' home, or making suggestions as to how a certain room or feature might be used. Instead, you want to make prospective buyers feel that the home is already theirs."
More advice on how to avoid home selling mistakes
Want to learn more about how to avoid these common home selling mistakes? Check out these recent posts: How to Work with Real Estate Appraisers, Real Estate Advertising: Advice from the Pros, How to Conduct Successful Open Houses, and Tips for Effective Open House Advertising.
Ready to launch your real estate career? Colibri Real Estate has helped more than 200,000 real estate professionals master their careers—from licensing to continuing education and onward. Get licensed in your state.

About the author
Joseph Dobrian has been writing about commercial and residential real estate, and real estate-related finance, for more than 30 years. His by-line has appeared in The Wall Street Journal, The New York Times, The New Yorker, Real Estate Forum, Journal of Property Management, and many other publications. He is also a noted novelist, essayist, and translator. He can be contacted at [email protected].