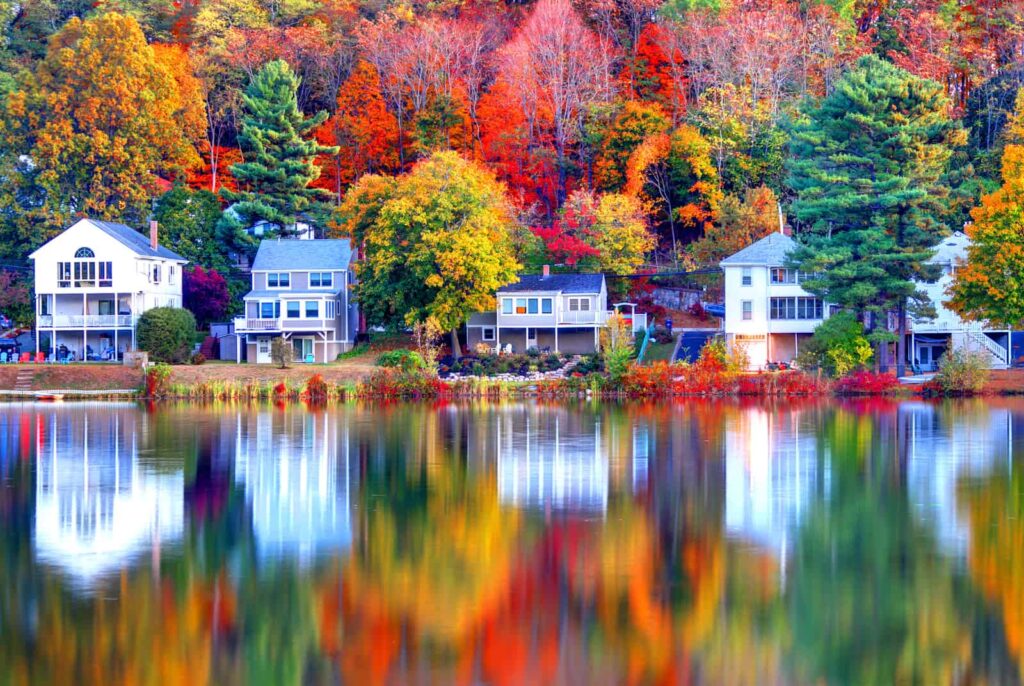 Second homes, or at least the idea of owning one, seem to have become more popular this year as the coronavirus remains a concern. Some families have elected to make their second home their headquarters, since it will usually be located in a less densely populated area than their primary home, and working remotely has become much easier in recent years.
Thus, they sometimes think of trading their current second home for one that's more conducive to working from home, and/or schooling their children in that community. Other families, that have been thinking for years about buying a vacation home, have decided to pull the trigger this year. In some cases, they intend to spend most of the year there and perhaps sell their primary home eventually.
How can real estate professionals best address this situation? That is if you're representing the buyer, what should you look for in terms of that extra workspace? If you're representing the seller, how can you best exploit that feature of a home, or advise people on how to create areas for work or study if they're lacking? What are some best practices for incorporating that kind of space into your sales pitch?
Consider Location
In Portland, Me., Chris Lynch, founder and owner of Legacy Properties Sotheby's International Realty, advises sellers to not let their hearts think for their heads in pricing their home. Buyers, he adds, need to watch the market carefully and be ready to pounce if a property comes on the market in a neighborhood they like.
Lynch says his state has become "the hottest cold place in the United States," as owners of second homes look to upgrade and make Maine their permanent base, and seasonal renters try to become owners. In previous years, he says, most prospects have come from larger cities along the Eastern Seaboard, but now, "everyone is fleeing to Maine."
"They're coming from places where kids are not going back to school in person," he explains. "Maine has a good public school system, typically well-funded and not overcrowded, so they've decided to enroll their kids here."
Maine's geographical isolation, and the consequent low incidence of COVID infection, has made the state even more attractive to outsiders, especially those who can work at home full-time, Lynch notes. But, he adds, this influx of buyers has caused a shift in demand: to larger properties, or those that can be expanded.
"There has been a long-term trend, especially with boomers, toward smaller properties: a constant progression of downsizing," he says. "But now offspring who are grown and married are coming back to family homes, looking to nest with the rest of the family. The standard Maine home might consist of three bedrooms and two-and-a-half baths, but now we see greater demand for more bedrooms that maybe can be converted to home offices."
Consider the Market Conditions
Home prices have risen dramatically, Lynch says. The Maine Association of Realtors' monthly report says the median home sale price is up 17.4 percent, year over year, and the increase in mean price is even higher. This is partly because Maine has historically lacked a high inventory of larger properties, he adds.
"Current market conditions haven't changed the way we do business, but we have been challenged by the higher demand and limited supply. Our business has grown every year since 2010 and would have grown more if not hampered by low inventory.
"In today's market, it's more important than ever for agents to educate their buyers and sellers. Buyers need strong agent representation to aggressively find the one or two properties that might be available in the neighborhood they want to live in. Sellers need to price their property to attract a broad pool of buyers. Properties that come on the market at prices that don't reflect current values will still sit on the market, despite low inventory."
Mikki Moore, vice president of sales for Chicago-based d'aprile properties, notes that buyer demand remains exceptionally high in the latter part of 2020, with showings up 49.6 percent over the same portion of 2019. With multiple offers now the norm, she says, developing a coherent strategy is important whether you're representing buyer or seller.
Free Ebook: Just starting out in real estate can be tricky. This free ebook provides tips and tricks from seasoned real estate professionals specifically for newly-licensed agents.
"Our buyer agents do all the work on the front end," she reports. "When looking for that extra space, we help our clients define what that space is and the inventory available—as well as staying open to the idea of building. To find flex space in a house, families have gotten imaginative with their open floor plans and lower-level walk-outs to create homework/teaching rooms instead of playrooms or bunk rooms. 
"Our agents use visual designs from Pinterest to help clients understand the possibilities for the space. Then they pair the client up with carpenters or builders who can discuss those goals well before the showing. That way, they can show up with an offer and comprehensive plans to execute post-closing. d'aprile has a network of 400 agents in four states, with 14 offices, so we have a great many connections."
Set Proper Expectations
A seller's rep should encourage the client to create clarity about the value and benefits of the space, using décor, staging, and color, Moore advises. The space should look "whiter, brighter, bigger, better." 
"Make sure the professional photography maximizes the value of the space," she urges. "Include the 3D floor plans in your listing. Our agents are very deliberate about the preparation of the properties prior to listing."
Setting proper expectations, and managing them, are vital whether you're representing buyer, seller, or both, Moore says.
"Correct pricing and market positioning is more important than ever, despite strong buyer demand," she concludes. "As a buyer's agent, the best practice in aiding families in search of a lake home or primary home with extra space is to articulate the market conditions and the value of the property."