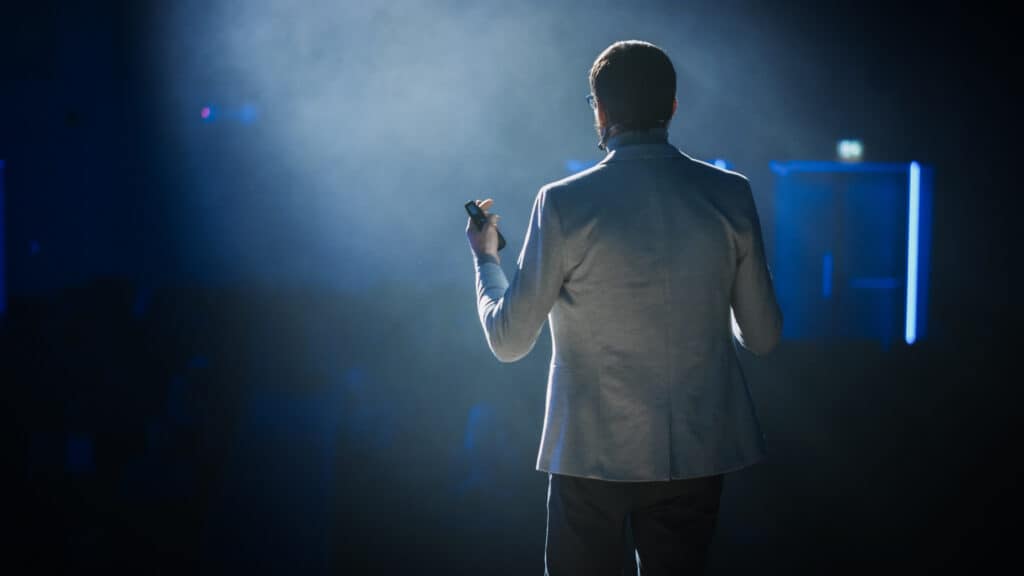 It's a great time to be a real estate agent. Markets across the country are witnessing phenomenal growth. The average number of days a house sits on the market is decreasing, list prices are rising, and the residential real estate sector remains stalwart in the face of uncertainty in the stock market and the broader economy. 
But things can always be better, right? Even if you're one of the top producers in your region, there are likely some areas in which you can improve. Whether you need to enhance your marketing efforts, grow your network, or meet and exceed your sales goals- there's someone that has done that and been there- and you can learn from their mistakes and emulate their successes by listening to what they have to say. 
Let's look at the top 5 TED talks you need to watch to take your real estate practice to the next level.
"Never Split The Difference" by Chris Voss
As an agent, you're probably well aware that everything in real estate is negotiable. These negotiable items include your commission split, home sale or purchase prices, how long a seller has to clear out from a property, and many other different scenarios that will come up in your day-to-day. 
In this video, Chris Voss, former FBI negotiator and current CEO of negotiation consultants The Black Swan Group, describes how listeners can leverage techniques developed by the FBI at their research facility in Quantico to gain the upper hand during business negotiations. He advises the audience that "The last impression is the lasting impression" and he also focuses on overcoming one's fear of rejection or offending other parties in the negotiation process. 
High-level negotiation skills are beneficial to all business people but have particular relevance to real estate agents. The profession itself is based in large part on acting as a negotiator on behalf of clients, so it is really not an area you can afford to slack on- lest you leave money on the table during a purchase or sale.
"Grit: The Power of Passion and Perseverance" by Angela Lee Duckworth
You won't get far in the real estate business without some measure of grit. No matter how effective your sales skills, you're going to run into a lot more no's than yesses- particularly when you're just starting out. Angela Lee Duckworth, a former high-flying corporate consultant who left it all behind to follow her passion to teach 7th-grade math in NYC, outlines the value of perseverance, and how agents (or anyone) can directly translate their grit into success in whatever endeavors they undertake. 
"The Four-Letter Code to Selling Anything" by Derek Thompson
There's no getting around it—the ability to sell is integral to your success as an agent. Not only selling properties but selling yourself. Selling homes requires you to understand buyer pain points, and how to communicate effectively with those buyers. Selling yourself via your dealings with clients and your reputation within the area you serve. 
Either way, this talk by Derek Thompson, Senior Editor at The Atlantic, will give you the four-letter code to help you sell anything- whether that's a charming 3-bedroom condo in Hawaii or convincing a seller to give you their listing.
"The Skill of Self Confidence" by Dr. Ivan Joseph
Think about the top-tier agents you know. On the surface, they probably do not share too many physical characteristics. They may have different interests, backgrounds, educational attainment, or other things that make them stand out from the crowd. However, you'll always find that the best agents exude self-confidence. In this talk, Dr. Ivan Joseph, the Vice-President of student affairs at Wilfrid Laurier University, explains how self-confidence is not an intrinsic quality, rather it is a skill to be mastered like any other. 
"How to Spot a Liar" by Pamela Meyer
This talk from 2011 is an oldie but a goodie. As a real estate agent, you're inevitably going to run into people that … bend the truth … to put it diplomatically. Real estate deals can often be high-stakes affairs, and in most markets, there are more sharks than minnows. If you're not able to spot a liar or an unethical negotiator, you run the risk of losing money for your clients and subsequently taking a professional hit to your reputation. 
By using tips provided in this TED talk by author, certified fraud examiner, and entrepreneur Pamela Meyer, you can help insulate your clients- and yourself- from the corrosive effects and potential pitfalls associated with running into a liar in the course of your real estate duties.