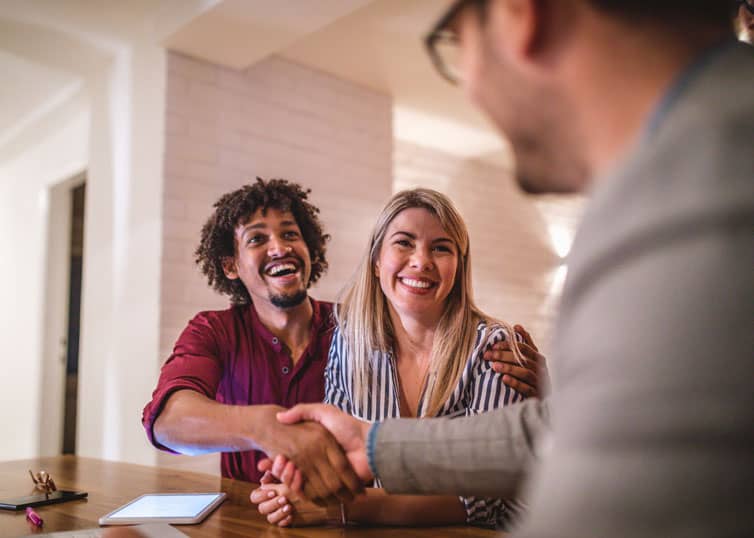 Over the past few years, word has spread that Millennials aren't interested in buying homes. After all, for many in this generation, houses are too expensive—with burdens like student loan debt, such a milestone seems unachievable.
But this is changing for many. Over the next decade, nearly 45 million people will turn 34, which is the median age for first-time homebuyers in the United States. So, what are they looking for in the home market? Take a look at some of the most popular home styles for Millennials to prepare for a new wave of buyers.
What the market indicates
Each generation has different values, especially when it comes to real estate. Because Millennials grew up during the rise of technology and the Great Recession, many place importance on specific necessities and strive to save money.
They want open-concept floorplans that won't break the bank. Large spaces for entertaining and move-in readiness are critical. As young people become the largest group of first-time homebuyers, it's vital to understand what they're after.
The modern-style
Younger demographics strive for the clean lines and glass walls many modern-style homes offer. Many Millennials love to entertain, so houses with open kitchens and indoor-outdoor capabilities are at the top of their lists.
Similarly, these types of buildings include smart technology. This age group grew up alongside the rise of electronics and social media, so they're very tech-oriented in this sense.
Like a tiny home, a modern house tends to offer a minimalist environment. Renovations are also rare in these houses. Millennials tend to prefer spaces that don't need remodeling, so they can focus on their busy lives and use their money elsewhere.
The tiny home
Why is the tiny home movement making such a wave? More than any other demographic, Millennials value specific life experiences above all else. Older people like to marry, start families and settle down in one location. Many younger buyers choose to delay these steps to pursue other avenues, like education and travel.
This change of pace is why the tiny house phenomenon remains as such. Typically less than 600 square feet, these micro buildings are inexpensive and portable—both elements Millennials prefer. Tiny homes are incredibly easy to customize as well, which is also essential for younger buyers.
Sustainability is also a massive component for many Millennials, and these houses contribute to a smaller carbon footprint. Less is often more for this generation, so any system that can create a sustainable life is key.
The ranch-style
This notion may surprise you, but the one-level single-family home of the 1950s is having a comeback. There's a lot to like in a ranch-style home. Millennials love how cost-effective and accessible they are. Because there's no upstairs, there's a lot less space to care for, which means owners can put their money toward other expenses.
They also offer the spacious floorplans many young people seek out. In cities like Portland, Oregon—an area Millennials move to in droves—ranch-style homes are the most popular.
A ranch-style house feels like a natural transition from apartment living because it's only one level. Many Millennials go from renting to buying, so this makes the process even easier. Smaller homes are also more affordable, making the down payment and mortgage application process easier for young adults.
The craftsman
The Millennials who are after more traditional, classic details prefer a Craftsman-style house. These homes are some of the most popular across America because they come in four distinct sub-styles. The bungalow, for example, attracts those who want to downsize but still desire some historic charm.
Those that do want to start families also like these homes because they provide ample space and often exist in suburban communities. A Craftsman typically offers a spacious porch, intricate dormers and an open interior. They're not tied to one specific area, so it's easy to find them throughout the country. Again, because Millennials value affordability, this type is a hit.
What to know about these trends
While these are the main housing types most Millennials are after, what's inside is what counts. Smart homes and entertaining space let young homeowners connect with their loved ones both digitally and in person. Open floor plans allow for flexibility in design and offer an air of modernity that appeals to buyers.
At the same time, younger individuals and couples don't want to look after too much space. They likely can't afford it, either. Smaller homes with minimalistic features tend to be popular. As such, the location and amenities are essential. The closer a buyer is to community activity and retail, the more at home they may feel.
Home styles that appeal to a new wave of buyers
Now that you know what this demographic is after, you can appeal to them appropriately. You'll likely notice a surge in Millennial homebuyers throughout the coming years, so take notes. Aim to show them smaller homes with open-concept floorplans and a mix of modern and traditional aspects.
About the Author: Holly Welles is a real estate writer and the editor of The Estate Update. Her work focuses on renting and homeownership trends that help readers make the most of any space.

Want to contribute to our real estate blog? Apply here to reach millions of readers across multiple brands and platforms.