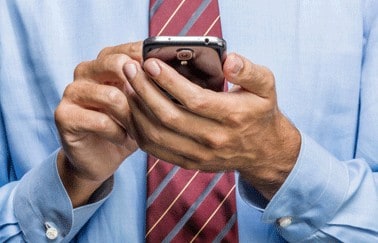 When you're first starting out in real estate, time is money. With a smartphone and a few well-selected apps, you can conquer your tasks and do more with the time you have. Apps will help you become more productive, more informed, and an all-around better real estate agent. They can give you the power to run your business anytime, anywhere. In short, they will help you take your real estate career to the next level. Here are some of the best apps for real estate agents.
One of the biggest problems you face as an agent is managing all those online requests to view properties. "Agents, such as myself, struggle to keep up with the demand of these requests and often lose potential clients," says Rina Camhi. That's why she created 10MinRealty, an on-demand home showing mobile app that connects homebuyers and real estate agents instantly. You can schedule meetings with potential clients quickly and efficiently—before they lose interest or move on to another agent.
Download the app for free at Google Play or iTunes.
Forget about rushing to the office to scan and send documents. With CamScanner, you can use your phone camera to scan anything and convert the document to a PDF format. Smart cropping and auto enhancing make text and graphics look as clear and sharp as they would if you scanned the documents back at the office. That's why we consider CamScanner to be among the best apps for real estate agents.
Free at Google Play and iTunes.
Third on our list of best apps for real estate agents is PalmAgent. PalmAgent offers you the ability to run quick estimates and closing costs for buyers and sellers. Because it is preloaded with local county-specific title rates, closing costs, lender fees, and city-specific property tax rates, the estimates are accurate.
Additionally, says Scott Parman, a buyer specialist in Kansas City, "As a full time buyer's agent, the buyer's estimate app is available sans any title company branding, so I can use it without the hassle of being sold to."
Available for free for iOS, Android, Windows, desktop PCs, Kindle and Nook.
Exclusively for REALTORS®, this app allows you to access the power of RPR with your phone so that you can answer just about any question lobbed at you. Search properties, view nearby sales activity, and view local market statistics. You can also access tax, mortgage, historical and distressed data, flood zones, dynamic mapping, and more. Then you can create a report branded with your photo, logo, and contact information and easily share it with your clients.
If you are a REALTOR®, the app is free to use, and is available for iOS and Android devices.
DotLoop is the essential collaboration tool, making it one of the best apps for real estate agents. Users can create loops with clients and other stakeholders in an online workplace, allowing them to create to-do lists for clients, create and share documents, start and track conversations, and manage tasks and progress.
Most useful, however, is that "Buyers or sellers can sign on the run, using their mobile device," says Bunni Longwell of Keller Williams Realty, St. Petersburg, Florida.
The final item on our list of best apps for real estate agents is Box. With Box, you can download, view, edit, and annotate files. Then you can securely send them to your clients or colleagues, right from your phone.
Available for free for iOS and Android.
What do you consider to be the best apps for real estate agents?
The six applications described above consistently rank highly on agents' lists. That's why we consider them to be among the very best apps for real estate agents. What apps do you swear by? Share your must-have apps in the comments section below.
Is now a good time to start your real estate career? Visit ColibriRealEstate.com to sign up for pre-licensing courses and earn your real estate license in a matter of weeks.