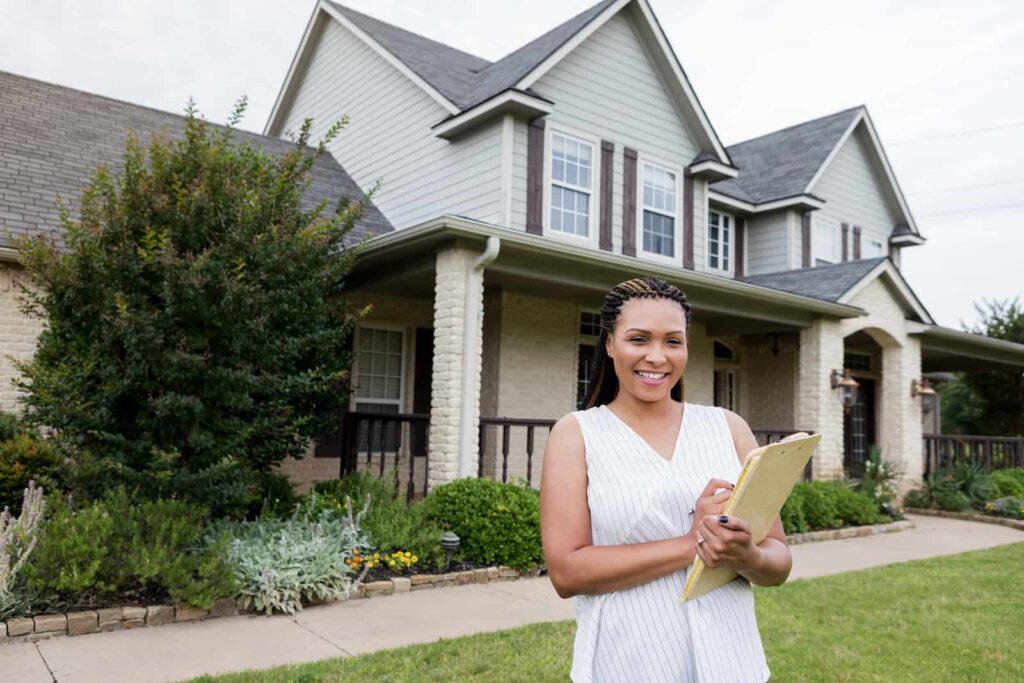 Looking to pursue a career in real estate? It's a rewarding career path and one that has produced nearly 90% of the global millionaires.
However, not all real estate agents are successful. According to the Bureau of Labor Statistics, the median annual salary difference between the top and the bottom 10% of real estate agents is more than $100,000.
So what separates the top performers from the rest? You guessed it, skills.
Successful real estate agents are not just master negotiators; they wear many hats. At different points in the sales process, a real estate agent is a marketer, a consultant, a negotiator, an analyst, a property manager, and a buyers advocate, just to mention a few.
Agents will help consumers find the best movers, get an excellent attorney, and put them in touch with a competent local mortgage broker.
And to succeed in real estate, you need all these skills. The good news; you don't need an astrophysics degree to acquire them. They can be learned with time and experience. That said, here's a breakdown of the traits and skills you need to be a successful real estate agent.
1. Communication Skills
In real estate, communication is key to satisfying your clients.
It's a skill that real estate agents can't succeed without. If you're not talking with your team, you're in the field working with clients, marketing, negotiating a deal, or interacting with your network to find new leads.
But it's not just agents who need excellent communication skills. Real estate jobs come in many shapes and sizes. Whether you're an appraiser, a salesperson, a broker, or property manager, a great deal of your time will involve working with a team and interacting with clients.
And while having impeccable communication skills is critical, effective communication is much more intricate. You need to be a good listener as well. Only then will you be able to understand your clients and meet their needs.
2. Personalization and People Skills
As a real estate agent, you can't be shy or anti-social. Successful real estate agents are outgoing—exhibit a friendly and social behavior that gives clients a personal touch.
Examples of such skills include the ability to remember a client's birthday and special milestones in their lives, pointing out things of interest that match a client's hobby, or even sending pizza to a client's house on their moving day.

3. Negotiation Skills
As mentioned earlier, real estate agents are master negotiators. The better part of their job requires negotiation skills. In every deal, you'll need to haggle over many things, including:
Your commission

The listing price

The selling price
That said, your success as an agent hinges on this particular skill.
Keep in mind that the seller's goal is to get the most out of their home. The buyer, on the other hand, seeks to buy the home at the lowest price possible. As an agent, your goal is to negotiate a price that will satisfy both parties.
4. Organizational Skills
Real estate is an industry that requires quintessential organizational skills.
We all know what a typical real estate transaction looks like. Preparing purchase documents, coordinating financing, liaising with various parties involved, managing paperwork; All these tasks require excellent organization skills to keep everything on track.
Successful real estate agents are always on the leading-edge of technology. They leverage the best organization tools to stay organized and productive at all times.
5. Time Management Skills
For real estate agents, time management goes hand in hand with organization skills. On a typical day, you may have to:
Meet with busy clients

Manage deadlines & appointments

Submit time-sensitive files/documents
Top-performing agents know that failure to meet appointments or time-sensitive deadlines can break a deal. They thus give precedence to time management—prioritizing on meeting clients' demands in a timely manner while being masters of their own schedules. 
FREE EBOOK: Learn why thousands of people just like you made the career change to real estate in this free ebook.
6. Honesty
Honesty is an important trait that every real estate agent should exude. Homebuyers and sellers want to work with someone they can trust.
So real estate agents must be sincere and transparent in all their dealings. They must also be ethical, perpetuating the agency's fiduciary relationship that's built on trust. For example, agents are duty-bound to disclose all the property details to the buyers. At times, the truth may not be what the buyer wants to hear, but they'll appreciate the honesty.
Wrapping Up
While many factors come into play when selling a home, the overall success in real estate requires talent and hard work.
These skills can be learned and fostered. Take the time to check in yourself: Which qualities are your greatest selling points? Which skills are you lacking? Then find ways to improve on those skills as they are important for your success as an agent.
About the Author: Stewart Dunlop looks after content marketing a Paperless Pipeline and has a passion for writing articles that users will want to read. In his free time, he likes to play football and read Stephen King.