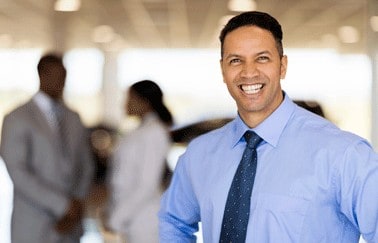 Knowledge sells homes. Your success in real estate depends on your desire to learn how to sell homes quickly, and at top dollar. Building an arsenal of real estate information—on a local and national level—can be key to making or breaking your top-selling agent status. In this post, we'll walk you through six ways to gain knowledge in real estate.
1. Research the facts
Use every search and research program available to you to compile the facts. Statistical information is public domain, and most agencies subscribe to the programs and databases that hold key information.
2. Network regularly
Other agents can help you learn the real estate market better and quicker than anywhere else. Consider joining a professional organization in your area, or find out if your agency has a mentoring program. Make time each week to pick your fellow agents' brains to learn from their real estate knowledge and experience.
3. Get social
As a real estate agent, you should learn everything you can about the areas in which you work. Visit public gatherings, including ballgames, church socials, and other events to gain knowledge about your the community. Make friends and listen to them. They are not only your greatest source of real estate information, but also your future customers.
4. Catch the news
Local news organizations, real estate blogs, social media, papers, television, and radio are great resources for concerns, events, and other outcomes that affect areas and neighborhoods. A few minutes spent skimming through the local news can alert you to new developments or issues that you can add to your arsenal of real estate knowledge.
5. Go explore
Get out of the office and explore. Drive through the neighborhoods, take a walk through the parks, stop at the yard sales. These are opportunities to learn your turf and do some networking.
6. Ask and answer questions
Be responsive to all questions from clients or prospective clients, even if there aren't any answers. It's okay if you don't know everything. You don't have to instantly answer every question, but you should make every effort to find the answers. Ask your network for information you don't have. And ask clients what they want and value so that you can find the information they're seeking.
More ways to gain knowledge in real estate
Looking for other ways to expand your real estate skills? Gain knowledge about the real estate industry by signing up for online real estate continuing education courses</continuing-education/a>. For more tips and tools designed to help you advance your real estate career, browse our blog.
Ready to get started? Click here</continuing-education/a> to learn about continuing education requirements in your state.