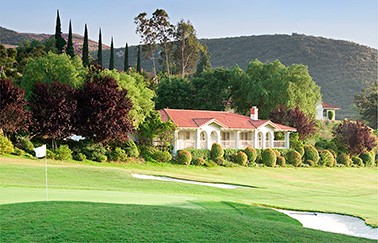 If it seems like summertime is passing you by at the speed of sound—we are already past the midpoint of August, after all—slow down a bit and catch up on some news. We corralled some interesting real estate articles for you to take a look at this week. From hot new trends like "shedquarters" to troubled golf course communities, from low mortgage delinquency rates and real estate pitfalls that could cost you sales—we've got the latest covered. We round things out with working on your personal development with LinkedIn tips and getting inspired by 13 history-changing Olympics moments.
Here we go.
What Will Replace Golf Course Communities?
Interest in golf has waned over the past decade, resulting in the closure of some 800 courses in that time. But what about people who purchased properties specifically for the intrinsic value of being located on a golf course? Realtor Mag examines how homeowners and developers are reacting to this worrisome problem.
U.S. Residential Mortgage Delinquency Rate at Ten-Year Low
The news is good for a strong real estate market as mortgage performance improved again in the second quarter primarily because of the combination of lower unemployment, strong job growth, and a continued nationwide housing market recovery. World Property Journal has all the details.
Introducing "Shedquarters": The Hot New Trend Home-Based Business Owners Are Drooling Over
Tiny houses are all the rage these days, but what about miniature work spaces? Dubbed "shedquarters," these space-efficient buildings can be used for offices or living structures—and they fit right in the backyard. Will this be your next home office?
11 Questions to Ask Before Accepting a LinkedIn Invitation
If you're in business, you are probably on LinkedIn. Connections count when it comes to this business networking powerhouse, but you might be wondering when you should say yay or nay to invitation requests. Inc.com tells you which questions to ask yourself before accepting the next request.
7 Real Estate Pitfalls That Could Cost You a Sale
Selling a home is always wrought with challenges. Some you simply have to deal with because it's your job. Others you have a bit more control over. Realty Times has put together a list of things not to do if you want your next sale to go as smoothly as possible.
13 Olympic Moments That Changed History
As we head toward the end of Rio 2016, you might be feeling nostalgic about the history that brought us up to the Games of the XXXI Olympiad. Reader's Digest gathered 13 milestones from past games that left a deep impression in the history books and on our psyches.