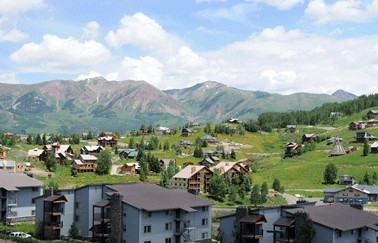 With high unemployment rates topping the headlines nationwide, many individuals are looking for a career change that will provide them with a secure income in any economic climate. Earning a Colorado real estate broker license can be exactly what you need to launch a brand new career with unbridled opportunity for income. The real estate market is on the road to recovery and a growing market is the ideal situation for licensed brokers to maximize their income. In just a few weeks and at much less cost than you might think, you could be earning remarkable commissions with your Colorado real estate broker license. Keep reading to learn how to get your Colorado real estate license.
Basic qualifications
Generally the requirements for qualification are simple. Individuals eligible to take the Colorado real estate broker license examination are at 18 years old and of good character. Undisclosed illegal or unethical behaviors could result in the denial of a license. Proof of identity, citizenship and residency will be required to take the exam, and a fingerprint card must be submitted along with the application. For a fee there is fingerprinting available onsite at testing centers. Fingerprints will be used to conduct a criminal background check prior to issuance of a Colorado real estate license.
Pre-licensing education
The education requirements that need to be met in order to take the real estate broker license exam in Colorado are outlined on the state's Department of Regulatory Affairs' website. There are 48 hours required in each of the categories of both real estate laws and practices and Colorado real estate contracts and regulations. Closings and brokerage administration will each be covered in 24 class hours, for a total of 48 hours. Practical applications will be covered in 32 course hours. Record-keeping and trust accounts will be covered in eight hours. For real estate attorneys, there is a 12 hour record-keeping, trust accounts, and closings course. Current legal issues are an eight hour course. The final educational requirement is the Colorado broker transition course. Upon completion of the course work, a successful final examination score will be necessary to receive the education completion certificate required to be sent in with the real estate broker license exam application.
Licensing exam
The exam application and fees should be sent along with all requirements to PSI licensure certification. When the application has been reviewed and processed, an examination date will be issued to you. The Colorado real estate broker license examination is administered online at a PSI testing site. The exam results are available immediately upon conclusion of test. Once the exam has been passed, the final requirement to receiving your license will be securing an Errors and Omission insurance policy to protect you as a licensed real estate broker.
Ready to get your Colorado real estate license?
Online course are available to meet all of the educational prerequisites, making the transition to a career in Colorado real estate easier than you could imagine. In a couple of months and for less than the cost of a single college course, you could be on the road to a prosperous career in real estate. Get your Colorado real estate license by completing your pre-licensing education right here at ColibriRealEstate.com—100% online and for the best price anywhere.
Colibri Real Estate has helped more than 200,000 real estate professionals master their real estate careers—from licensing to continuing education and onward. Click here for more info.