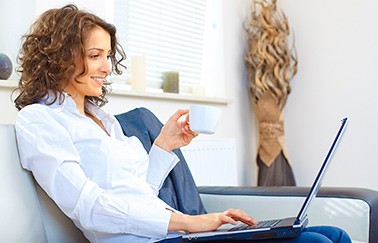 A real estate license is required to participate in most real estate transactions. Most states require real estate professionals to apply for licensure, demonstrate aptitude by passing a real estate exam, and show that they are of good character in order to earn a real estate license.
However, a real estate license is by no means permanent. Real estate departments in every state require that licensees continuously renew their licenses, and impose additional requirements—namely,  real estate continuing education courses—in order for professionals to stay licensed. Those who do not complete these courses, or otherwise fail to complete the renewal process, risk having their real estate license declared inactive or forfeited altogether.
Many real estate agents and brokers grew leery of the industry after the market turned sour in 2008. Now that the real estate market has continued to rebound, some of these professionals are looking to get back into the swing of things, only to find out that their real estate licenses are no longer valid. If this is the case for you, you're probably wondering: How do I get my real estate license back?
Can I renew my real estate license after it expires?
Each state has unique real estate license requirements for maintaining a real estate license. While the specific requirements vary, they are all imposed for the same reasons. State real estate commissions have a duty to ensure that industry professionals are maintaining the knowledge of real estate they demonstrated when originally applying for licensure, as well as continuously learning more about industry practices to serve their customers ethically and responsibly. Imposing license maintenance requirements is the best way for state commissions to live up to their responsibilities.
Example 2: Getting Back Your Expired Real Estate License in California
A Florida real estate license lasts for two years. During this period, a licensee must complete a minimum of 14 credit hours of continuing education in a classroom setting, as prescribed by the Florida Real Estate Commission (FREC). Those who fail to meet this real estate continuing education requirement are ineligible to renew their licenses, and any license not renewed at the end of a license period is deemed involuntarily inactive.
If you have an expired real estate license in Florida, you face one of three possible scenarios:
Those with a license deemed involuntarily inactive for 12 months or less can reactive it by completing at least 14 continuing education credit hours.
Those with a license deemed involuntarily inactive for more than 12 months, but less than 24 months can reactive it by completing at least 28 continuing education credit hours.
Any license deemed involuntarily inactive for more than 24 months is considered expired, and cannot be reactivated. Those looking to regain licensure will have to begin the process again or request a hearing before FREC.
Example 2: California
California has laws that differ from Florida's but are unique in spirit. While a California real estate license lasts for four years (compared to only two years in Florida), it also cannot be renewed without completing continuing education courses. California requires that 45 hours of continuing education be completed within a four-year licensure period, as follows:
18 hours must be devoted to consumer protection courses.
15 hours must be devoted to separate three-hour courses detailing the following subjects: Ethics, Agency, Trust Fund Handling, Fair Housing, and Risk Management. (Note: Professionals who have already successfully renewed a license at least once can instead take an eight-hour survey course detailing these five subjects.)
The remaining hours can be related to either consumer service or consumer protection courses.
California licensees who fail to complete these education requirements during the four-year licensure period will see their licenses expire. However, they have up to two years following the license expiration date to complete their education requirements and earn reinstatement; however, those who do so during this late renewal period will have to pay an extra reinstatement fee. And much like Florida, a license that is not reinstated during the late renewal period becomes null and void, and licensees will have to start all over if they want to become licensed again.
As you can see, requirements for reinstating an expired real estate license can vary greatly from state to state. If you're hoping to regain licensure, visit the website of your home state's real estate department to learn more about the exact requirements for reinstatement.