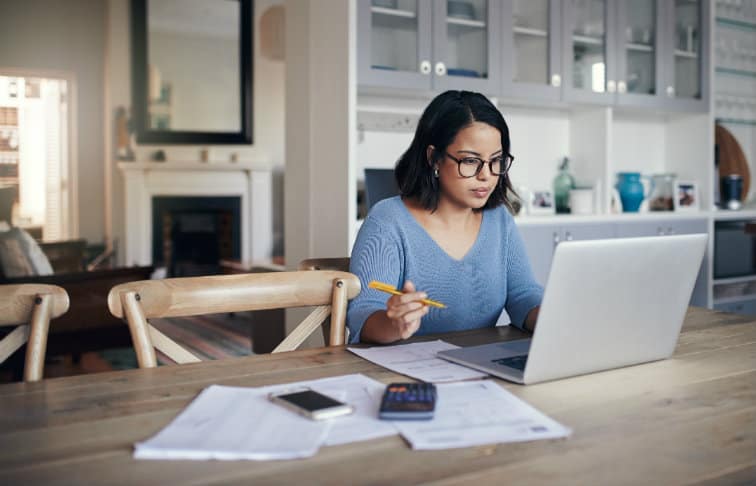 If you've been out of school for a while, or if you're new to online learning, you might not know what to expect in your online real estate classes or how to get the most out of them.
There are some tips and tricks that can help you stay organized and focused while taking your online real estate classes. We've put together a list of some of our favorites.
Create your own workspace for online real estate classes
If you're doing your online real estate classes from home, make sure you set aside a dedicated working area. Even if you have a small apartment, you can still create an area to do your work. This will not only help you stay focused but using a genuine home office could possibly qualify you for the home office deduction come tax time.
Having a separate working area could also help you to balance your online real estate classes with your other time commitments.
Start the real estate career of your dreams today with our free Career Switch Kit!
Use other online resources to help you study
You can find support online these days in different forms. Many apps, websites and programs are available to help you with whatever your weak spots are when it comes to studying.
Here are a few popular ones:
Quizlet

: Create online flashcards for free to quiz yourself before a test.  

GoConqr

: Use this resource to create your own study plans and quizzes, and to tap into over 3 million resources created by other students.

Schooltraq

: Keep track of deadlines and assignments with this handy calendar app.

Marinara Timer

: This app helps you focus by setting a timer. You can customize your own or go with their traditional Pomodoro format — four time blocks that include 25 minutes of focusing, followed by a 5-minute break then an hour of focusing followed by a 15-minute break.
Have a backup plan in case your internet goes down
You don't want to run into a scenario where you have a test or assignment due and can't complete it because of your internet access. Check with your internet company before you start your course that you have a fast enough upload or download speed.
Despite all your best efforts, sometimes technology stops working for inexplicable reasons. That's why you should back up your work to the cloud. If your work is saved on Google Documents or Dropbox it's a lot easier to run back to the office or a nearby cafe to finish your assignment for your online real estate classes.
Enjoy your new learning
Congratulate yourself on taking the steps to learn something new and don't forget to enjoy this time of your life. You're embarking on a journey that will take you to new places and that's something to be excited about.