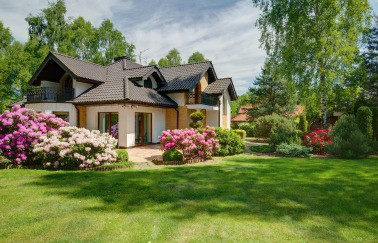 This week's news starts off with the debate about when a listing commission is actually earned. We've also got stories about mortgage applications holding steady, FSBOs are a bad idea, eyesores that kill a home's value, and what to expect when visiting Chip and Joanna's Magnolia Market. Happy reading!
When is a listing commission earned?
At what point do you earn the commission on your listing? Is it when the offer is accepted or when the transaction is completed—or somewhere in between. The California Appellate Court has made s ruling. Weigh in with your opinion.
Mortgage applications hold steady as rates remain low
Mortgage application volume is up a fraction of a percent from the previous week, but overall volume is still lower than the same week of 2016. Read more here.
11 reasons for sale by owner is a terrible idea
In many cities across the country, it's a seller's market and many people listing their home might be tempted to go the for-sale-by-owner route. But FSBOs often end up costing homeowners a lot more in the long run—and here's why.
9 eyesores that kill your home's value
As the saying goes, you never get a second chance to make a first impression, and that is especially so when it comes to real estate. Make sure your sellers don't include any of these eyesores when listing their home.
What to expect when visiting Chip and Joanna Gaines's Magnolia Market
If you're a fan of HGTV, you are probably familiar with Chip and Joanna Gaines, stars of one of the network's most popular shows, Fixer Upper. If you want to visit their Magnolia Market at the Silos in the heart of Waco, you need to be prepared—and these tips will make sure you are.
Are you ready for a career in real estate? Find out more and get many of your questions answered by downloading our free guide: Is a Real Estate Career Right for You?