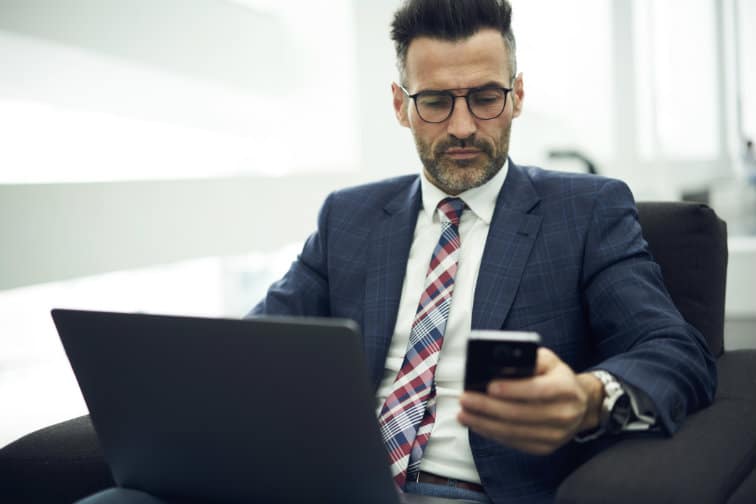 An agent's relationship with their real estate broker is one of the most critical connections in the business. But what do you do if your broker isn't providing all the support you need to succeed in real estate? Here's how to evaluate if it's time to find a new real estate broker and how to look for one.
FREE Guide: Boost your earnings with our 2018 Real Estate Agent Income Guide.
Is your real estate broker right for you?
Every agent is looking for something different in a broker, but regardless of your individual needs most good brokers usually have some similar characteristics.
1. How does your real estate broker help you financially?
What does your real estate broker provide for you that helps ease the financial and logistic burden of being in the real estate business? Your broker should be helping you find ways to earn more. This help could come in the form of promotional materials, training, or even benefits. Our research shows that very few brokers offer benefits — only 17.75% of those surveyed said their brokerage had a retirement plan in place, and 17% of those surveyed said their brokerage has health insurance.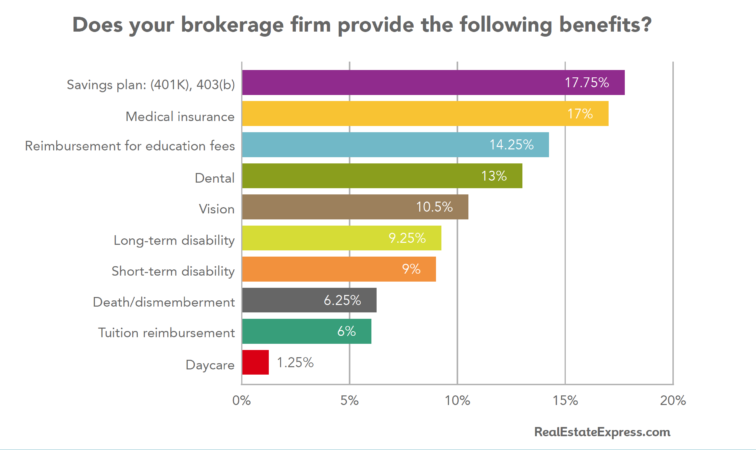 2. Is your real estate broker in the niche you want?
Your niche can have a massive impact on your annual earnings. Our research showed that survey respondents working in an annual franchise earned about $34,000 yearly while, at the top end of the scale, respondents who worked for an international brokerage earned $87,000 annually.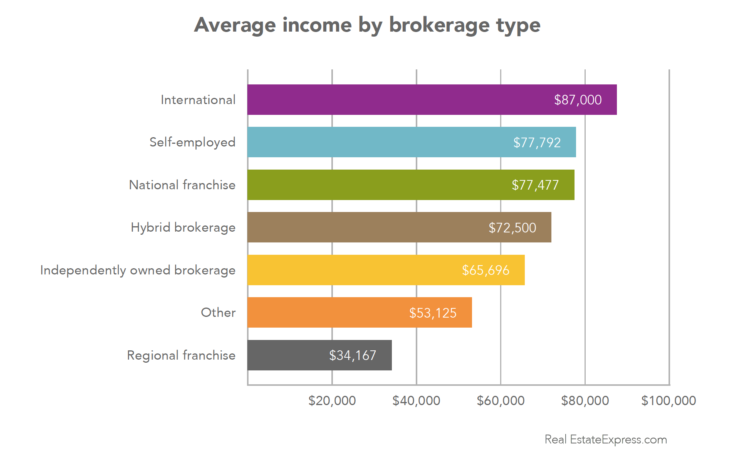 Also, specializing within your niche can help you earn more as well. A good broker will encourage you to find a specialty that they can support you with and in which you can experience growth as an agent.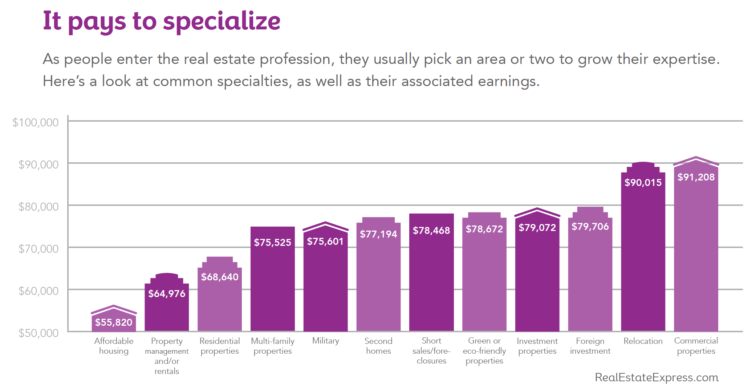 That's just one reason to consider a niche, however. You also want to choose a brokerage that works in a niche you're talented in, or in which you have a background or keen interest. Don't select a brokerage with a more profitable niche for the money if it doesn't make sense for you.
3. Have you tried switching brokers?
It's not uncommon to find a new real estate broker, especially if you feel like you're experiencing real estate agent burnout. In fact, our research shows that 58 percent of agents find a new real estate broker at some point in their career. If you haven't considered a new real estate broker for a while, it might be time to do an audit of your working situation. Even if you decide to stay at the same brokerage, rethinking the terms of your agreement might help you come up with a relationship that creates a stronger win for everyone.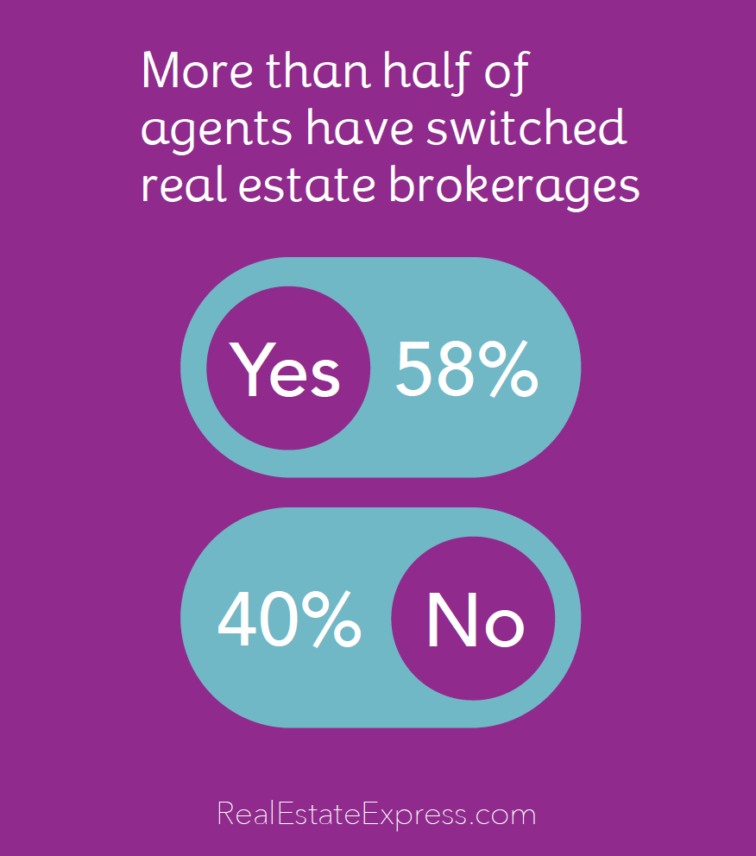 Make sure you're creating a winning scenario
Whatever broker you choose, make sure the relationship is one that creates a win-win for both your broker and you. That could mean renegotiating your relationship or asking your broker for more support to close different transactions. Decide what it means to you and approach your broker today about making your working relationship even stronger