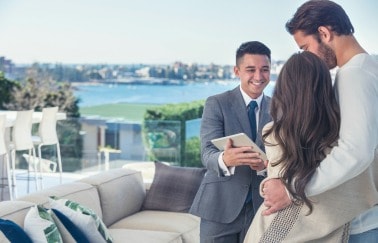 With the official first day of summer just a few days from now, it's no wonder things are heating up in the real estate market. Home sales are up, and we've got a list of hottest cities—and we're not talking about the temperatures. Thinking of tapping into rising home equity? Read this article on the dos and don'ts of tapping into a home's value. Co-living goes mainstream—and this is not your usual roommate situation. If you're a new real estate agent, be sure to read about avoiding the rookie mistakes many newbies make. Enjoy!
Home sales are up—and selling at a record-setting pace…again
Homes are selling faster than ever across the country because demand is high and supply is low. Denver is coming in first, with homes going under contract after an average of just six days on the market. Is your city on the list of fastest home sales?
The dos and don'ts of tapping your rising home equity
If you are enjoying a surge of equity in your home's worth—and who isn't these days—you might have considered cashing in on some of that value. Should you spend the money on a new car? Vacations? Home improvements? Here are some of the best—and the worst—ways to use that equity.
Co-living goes mainstream, but this is not roommate roulette
From the generation that brought you Uber and Lyft, the "social" generation is poised to make another change: co-living. This is not about advertising on Craigslist for a roommate; it's about developments built to accommodate residents who live together and share common spaces but are responsible only for themselves.
Homebuying secrets from the real estate battlefield
With the real estate market so tight these days, it can be tough for buyers to find the right home, even with the most experienced real estate agent at their side. Here are some tried and true tips from those who have fought the battle—and come out the other side as owners of a new home.
5 mistakes rookie agents make
If you're a new real estate agent, it can be easy to make mistakes. Here are some of the mistakes freshly minted agents make—and tips on what to do to avoid them.
Still wondering if a real estate career is right for you? Find out more and get many of your questions answered by downloading our free guide: Is a Real Estate Career Right for You?