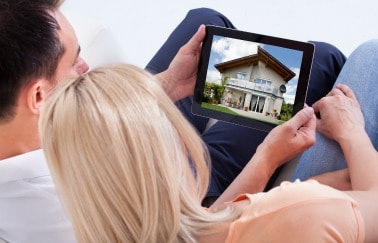 This week's news includes plenty of buzz about low inventory, decreased housing production, and rising interest rates—yet Americans are still optimistic that now is a good time to buy real estate. We've also included tips for getting homes sold, plus marketing tips for real estate agents from seasoned pros. Enjoy!
FREE GUIDE: Leveraging Changes in the Real Estate Industry
Despite higher home prices, more Americans say it's a good time to buy real estate
Although both home prices and interest rates continue to rise, most Americans believe now is still an excellent time to buy. Fannie Mae's monthly National Housing Survey reports that even though affordability is still a challenge and incomes haven't gone up at the same rate as housing prices, people continue to be optimistic.
U.S. housing production drops 2.6 percent in April
Calling a 2.6-percent drop in housing starts a "minor pullback," experts are still optimistic and expect more consumer activity for the rest of the year. The U.S. Department of Housing and Urban Development and the Commerce Department blame the decline on multifamily production, with single-family home production virtually unchanged.
Real estate CEO: Record-low housing inventory is 'freaking us out'
Redfin CEO Glenn Kelman is concerned about low inventory, which he blames on the lack of new construction. He also cites the fact that many people are buying new homes while keeping their existing home as a rental property. Find out what else Kelman is concerned about in today's market.
Sell homes this spring with these 10 tips for improvements!
From foyers to floors, from window treatments to marketing materials, expert real estate agents provide tips for selling homes in the busy spring market. Share these with your sellers to help turn your properties from "just listed" into "just sold."
53 real estate marketing ideas the pros use
Are you a brand-new agent seeking marketing ideas, or a more seasoned professional looking to move your real estate career to the next level? Here are 53 proven ideas that have worked for the pros who have gone before you.