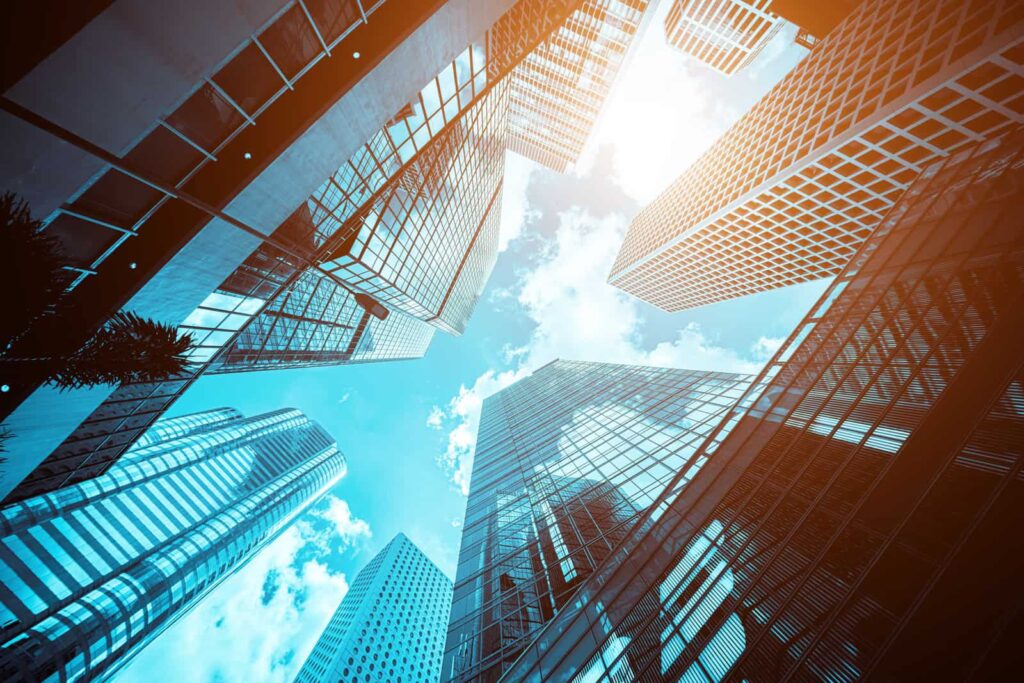 Choosing commercial real estate investment is a risk that can pay off immensely both personally and financially. You may be looking to invest in real estate to escape the monotonous 9-to-5 office job, or perhaps you are investing for tax benefits and increased investment diversity. No matter what your reasoning is, you should start by making sure you understand both the risks and the benefits of commercial real estate investment.
Step 1: Understand the difference between commercial and residential properties
The first step in investing in commercial real estate is understanding that commercial and residential properties are valued differently. Unlike with residential properties, income from commercial properties is related to usable square footage, often allowing investors to earn more money by investing in multifamily properties.
Commercial property leases also tend to be longer than residential leases—increasing cash flow and overall return on investment.
Step 2: Hone in on one area
The next key thing to consider is the area in which you'd like to invest. Will it be in one location or multiple areas? Find a place where there is high demand to avoid vacancies. Speak to property owners and real estate agents in the area to gain a better understanding of the market. Tap into your local CRE firms' research reports for statistics and data on the area.
Management also plays a role in the "location" discussion. If you're going to be a DIY property manager, handling the day-to-day on your own, having properties that are close to you is key. If you're open to third-party management and the investment has the margins to support it, the location of the property may not be as important.
FREE GUIDE: Learn how to increase your earning potential as a real estate professional with this free Real Estate Income Guide.
Step 3: Analyze comps
It's important to know what you are up against when investing in a particular area. Comparable properties can give you great insight. Analyzing comps will allow you to determine the current market value of a property, the average rental income, vacancy rates, and more.
To find comparable properties, you can turn to online listing portals such as LoopNet, Zillow, and REALTOR.com® —but having access to the local MLS is always the most accurate way to find and compare properties.
Step 4: Understanding key metrics used to assess commercial real estate investment
Commercial real estate involves an array of different formulas used in real estate finance. Here are a few formulas you should know:
Cap rate: The cap rate is used to determine the value of the income-producing properties. The capitalization or "cap" rate provides investors with a projection of future cash flow and profits. This is the ratio of net operating income to property asset value.
Net operating income: The net operating income is the sum of all revenue and costs from a particular property. This number is configured before taxes and gives investors an idea of how much they will earn from an investment without all of the operating expenses to run and maintain the commercial property.
Cash on cash:  Cash on cash gives investors a rate of return on their investment property transaction. It is used by investors who have relied on financing to purchase a property. Cash on cash measures the return on the money invested and will assess an investment's performance.
If you need more convincing, consider these benefits of investing in commercial real estate.
Consistent cash flow
Commercial real estate offers a steady stream of income—much of which is often called passive income. Many investors own multiple units, which brings in various revenue streams. Tenants may also pay a triple net lease, which includes the lessee paying the building's real estate taxes, maintenance costs, and property insurance on top of the monthly rent.
Longer leases
Longer leases often mean a higher return on investment and a consistent monthly cash flow.
Greater income
The income and flexibility that commercial real estate investment offers are two of the biggest benefits. Commercial properties generally have better ROIs, averaging from 6 to 12 percent.
Beginning a career in commercial real estate investment can seem risky, but there are many rewards to being in this industry. From the more flexible work hours to the higher return on investments, once you get your feet wet with investing, you may find that it is one of the best career decisions you'll ever make.